The Client
A private university in Palo Alto, California, Palo Alto University was founded in 1975 as the Pacific Graduate School of Psychology. To this day, Palo Alto University's academic programs focus exclusively on Psychology, offering students the opportunity to earn bachelor's degrees, master's degrees, and doctoral degrees.

The university also provides a not-for-profit continuing education program called CONCEPT, which is accessible online.

The Outcome
Palo Alto University gained an all-in-one technology stack containing multiple systems, including HubSpot CRM, Sales, Marketing, CMS, and Service, as well as integrations with 3rd party systems like Thinkific and Shopify.

The university's CONCEPT website became much more efficient and user-friendly, making it easy for students to purchase courses without having to wade through multiple websites. It became much easier for users to search for their desired course without having to manage tabs and search results pages as well. Additionally, the compelling new website design provided opportunities to feature instructors and partners associated with each online learning course.

The client and their users also gained new capabilities thanks to Aptitude 8's solutions.
Enhanced user experience
These changes allowed students to view instructors and partners and made it easier to search for and purchase courses.
Increased access to data
With a fully integrated tech stack, the team had more access to data directly in their CRM, including

purchases, enrollments, and user info.
Saved time
The course, instructor and partner details on the website are dynamically controlled by CRM objects, automating page creation and saving time for the CONCEPT team.
The Tools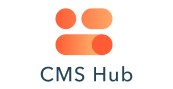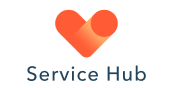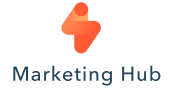 Why Aptitude 8?
PALO ALTO UNIVERSITY
Palo Alto chose Aptitude 8 because we demonstrated the possibilities of what can be done in a full HubSpot stack implementation. We take disparate systems and integrate them or replace them with better solutions, creating a central location of all our clients' data.

This was a large, multi-system project. Aptitude 8's CMS Hub and RevOps expertise brought the project together. Whether you need a small custom integration or a complete overhaul of your website, LMS, or CRM, Aptitude 8 has the HubSpot and RevOps experience to overcome any challenge.
About Aptitude 8
Implement. Integrate. Optimize.
Aptitude 8 is a technical consulting firm that helps companies make their business process, and the tools they use to deliver it, a competitive advantage. In today's business environment, the experience your customers have when buying from you is just as important as what you're selling. We build it better.
HAVE A SIMILAR PROJECT YOU NEED HELP WITH?
Contact Us!