Connect HubSpot with Anything in your Stack
Unify data in your CRM to build your single source of truth

HubSpot is where your prospect, customer, sales, and support data lives. However, modern companies use numerous other tools. Whether it's ERP, Data warehousing, your own application, or any point solution your company uses to power your customer experience, we can help not only get that data into Hubspot, but do it in a way that lets you leverage the functionality of the worlds best CRM to give it super powers.
Need to integrate with HubSpot? Contact us for a free consultation.

Custom Integration Accreditation
We have been recognized by HubSpot for our exceptional expertise in building custom and complex integrations with the HubSpot platform. Click the button below to read the case study!
What is a Custom HubSpot Integration?
HubSpot has a whole marketplace of connected applications. Most modern business apps offer an integration with HubSpot. However, these integrations are often shallow and don't give thriving businesses everything they need.
Legacy applications, custom applications, and unique workflows are often not supported by out of the box integrations with HubSpot. The good news is that HubSpot has best in class APIs and extensibility support and can be integrated with anything else in your stack with the right expertise.
Aptitude 8's approach to custom integrations
The Aptitude 8 technical team is composed of Solutions Architects who can help design the right data model for your integration and identify the best places to add extensibility and give you more than just data syncing.
Our full stack HubSpot developers can write custom coded actions, CRM components, CMS modules, and more that both deliver the customized experience you're seeking to create, and take into account the needs of the non-technical business user administering them.
Areas of Expertise
Our technical team knows that the reason you want to build on HubSpot is to leverage the power of the out of the box functionality the CRM platform has to offer.
Whenever we integrate other systems we optimize for interoperability - allowing your team to use HubSpot's features powered by your data instead of being hampered by a custom solution. Our technical team will always work towards scalable solutions that your team can adapt and scale without needing a developer.
01

IPaaS Configuration

For many businesses, building integrations on a popular IPaaS (Integration Platform as a Service) is a great way to get something custom while also still enabling a non-developer to administer and maintain it. Most iPaaS solutions have extensive documentation, partner ecosystems, and can support many modern business applications without needing custom code.

This can be a great solution for organizations with in-house Ops or IT teams, but without dedicated integration developers. The A8 team will scope, deliver, and document the iPaaS solution we build and hand it off to your team for ongoing maintenance.

With an IPaaS configuration, you can:

Create records
Create records in other systems, like ERPs, PM, or Service systems

Query data
Query data from other tools to power contextual automation



02

Custom Coded Action Driven Integrations
Unlock the full potential of HubSpot with seamless automation, breaking free from standard workflow actions and limitations. Empower HubSpot to effortlessly exchange data with any system through APIs.

Experience iPaaS level functionality without the need for extra tools, thanks to Operations Hub Pro. Seamlessly combine point-and-click automation solutions with custom-coded actions, enabling non-technical RevOps and Marketing Ops users to create custom automations that leverage the power of both functions.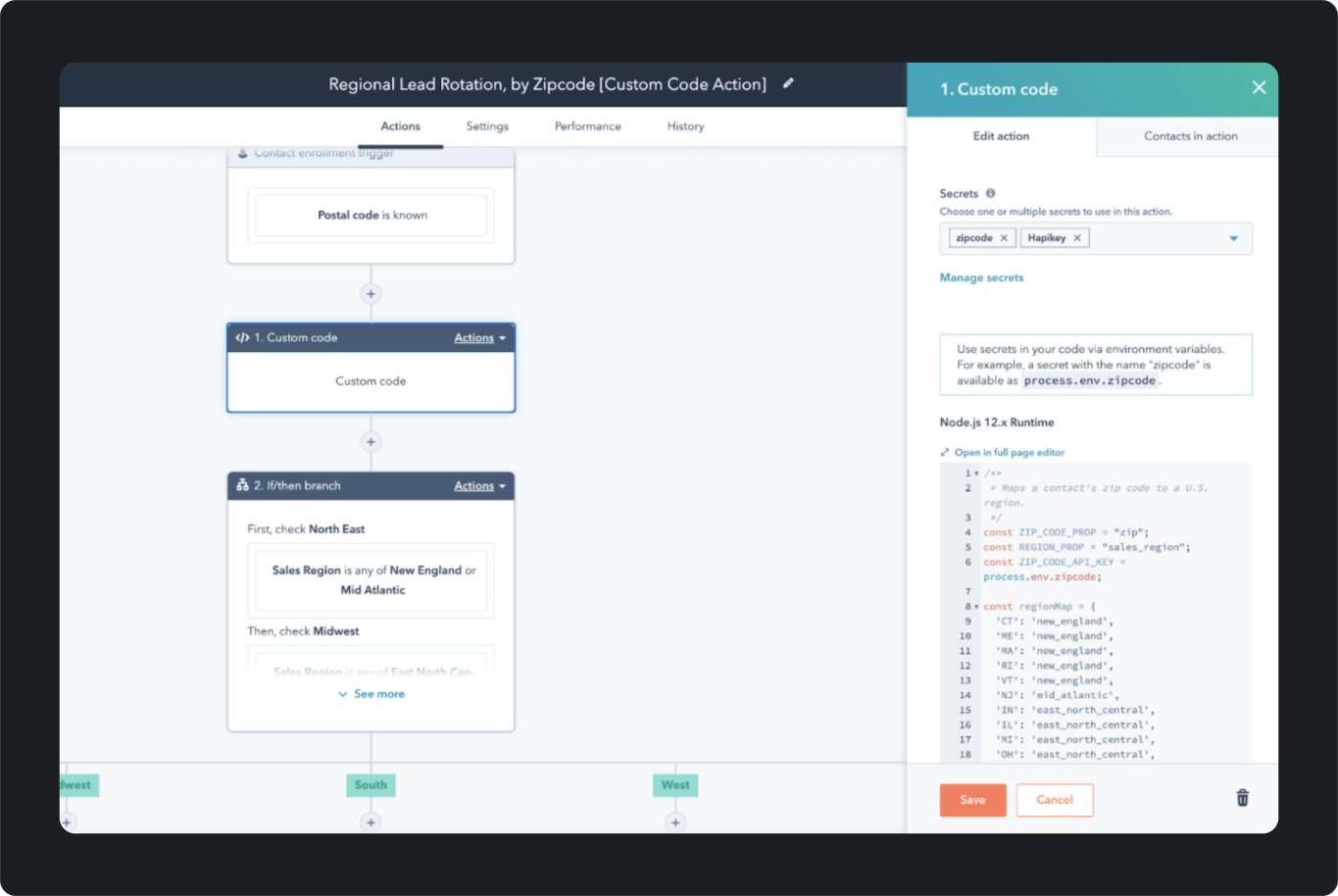 The possibilities are endless with custom coded actions. You can:

Create records
Create records in other systems like ERPs, PM or Service systems

Query data
Query data from other tools to power contextual automation
03

Hosted Custom Integrations

Sometimes even solutions built with integration platforms aren't quite custom enough, or they are prohibitively expensive due to the volume of data being processed.

In these situations, it can call for a custom integration to be built and hosted on Azure, AWS, or Google Cloud. Our team can write custom coded integrations, deploy them to your preferred cloud provider, and document them for your team to manage.

Alternatively, we can continue to provide support for these solutions over time and host them in a managed service model.
04

Data Warehouse Integration

Sophisticated organizations, and most software companies, have a data warehouse as part of their overall data stack. This can be a great place to access things like product usage data, billing information, as well as manage data snapshots over time. The A8 team can help you either integrate data you want to leverage in your CRM with HubSpot, or extract data from HubSpot for storage in your data warehouse.





05

Integration Advisory

In some circumstances, and often when the integration you want to build is with your own app, external developers are unable to build the solution for you.

This could either be a lack of public APIs, security requirements, or a simple need to maintain the expertise fully in house. I

In this situation, the Aptitude 8 team can advise your team on both how to architect the integration, which APIs to use, and provide support as your team begins to write code.

➢ API and architecture advisory

➢ Feature level support for maximum HubSpot interoperability

➢ Developer support and code review
Want to extend the HubSpot platform beyond just syncing in data from other systems?
While you may have your data integrated, you may want to do more with your integration than just syncing data. HubSpot offers a wide range of extensibility options that can enable your team to expand what's possible once your data is inside of HubSpot.

Want to learn more about Aptitude 8's Custom CRM Development Services?
Integration Success Stories from our Clients
expect greatness
Case Studies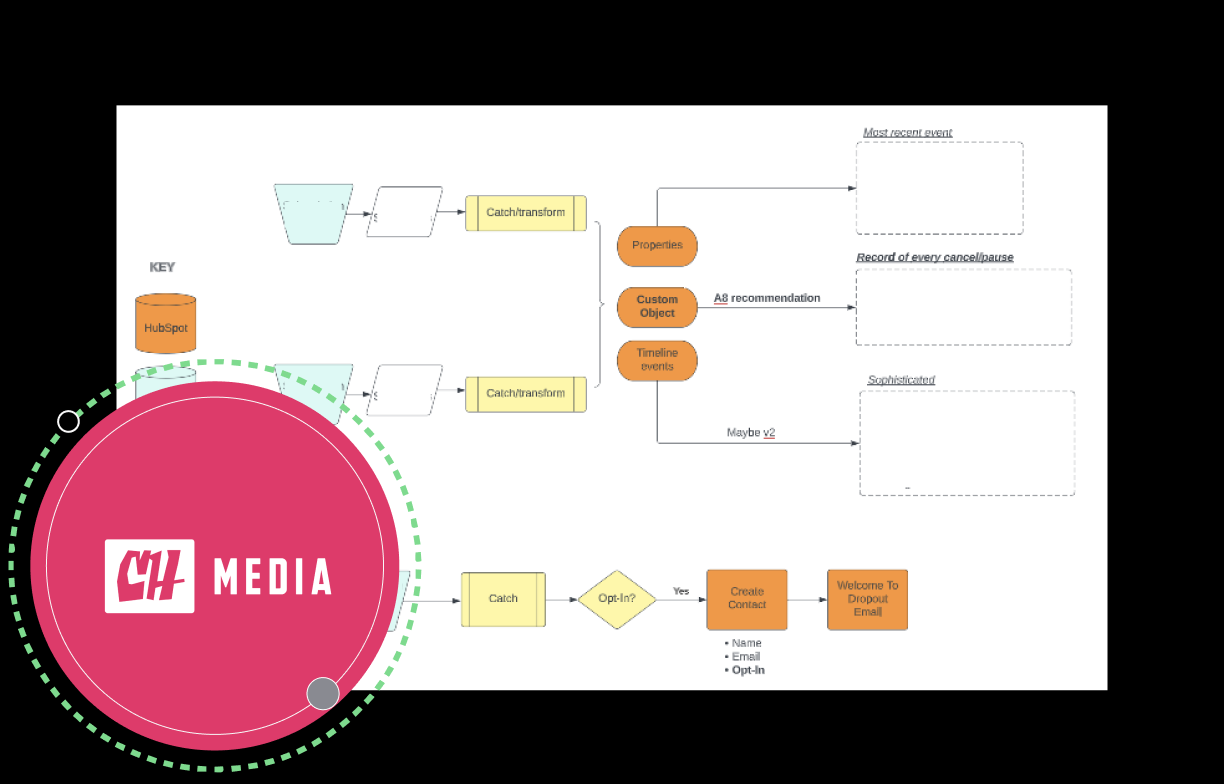 CH Media reduces churn with Vimeo <> HubSpot integration
CH Media wanted to win clients back. Aptitude 8 helped them integrate HubSpot, revamping their churn strategy to save potential lost revenu...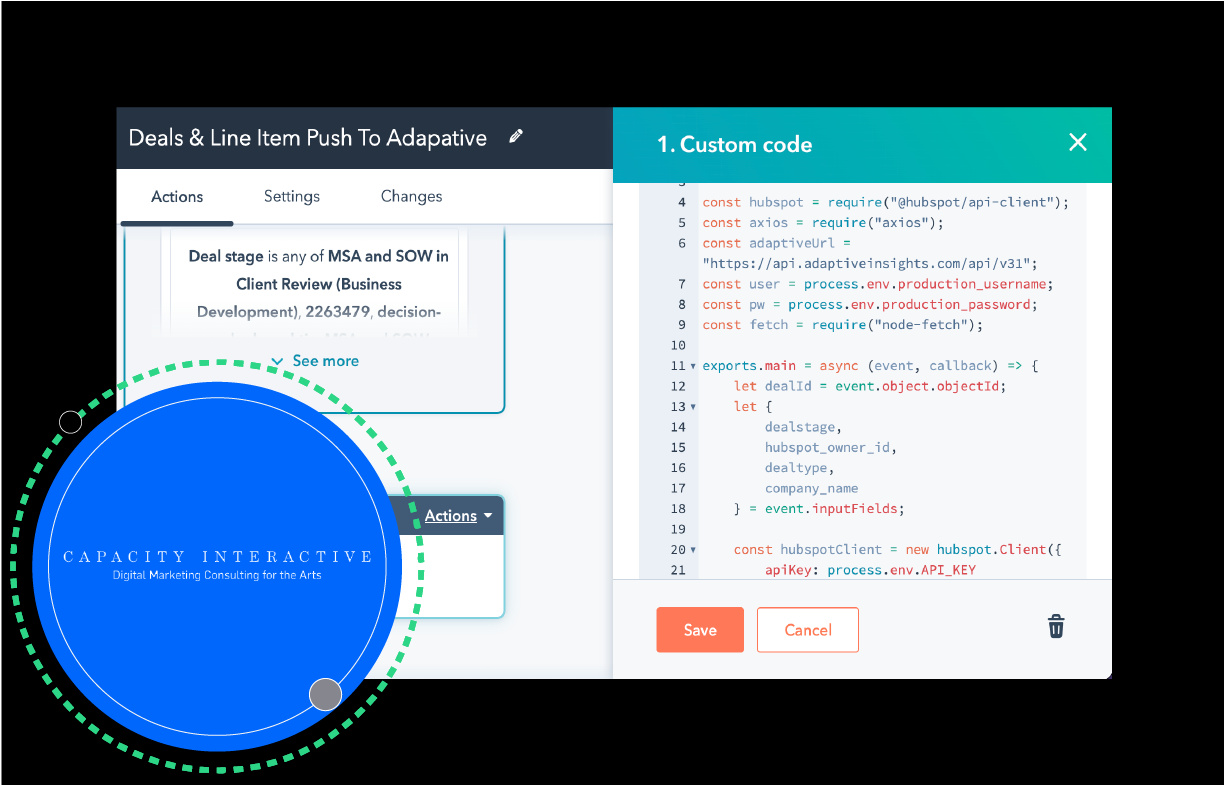 Capacity Interactive automates forecasting with Workday/Hubspot CRM Integration
Aptitude 8 helped Capacity Interactive manage their financial forecasting data. We created fields for the Sales Reps and automation of reco...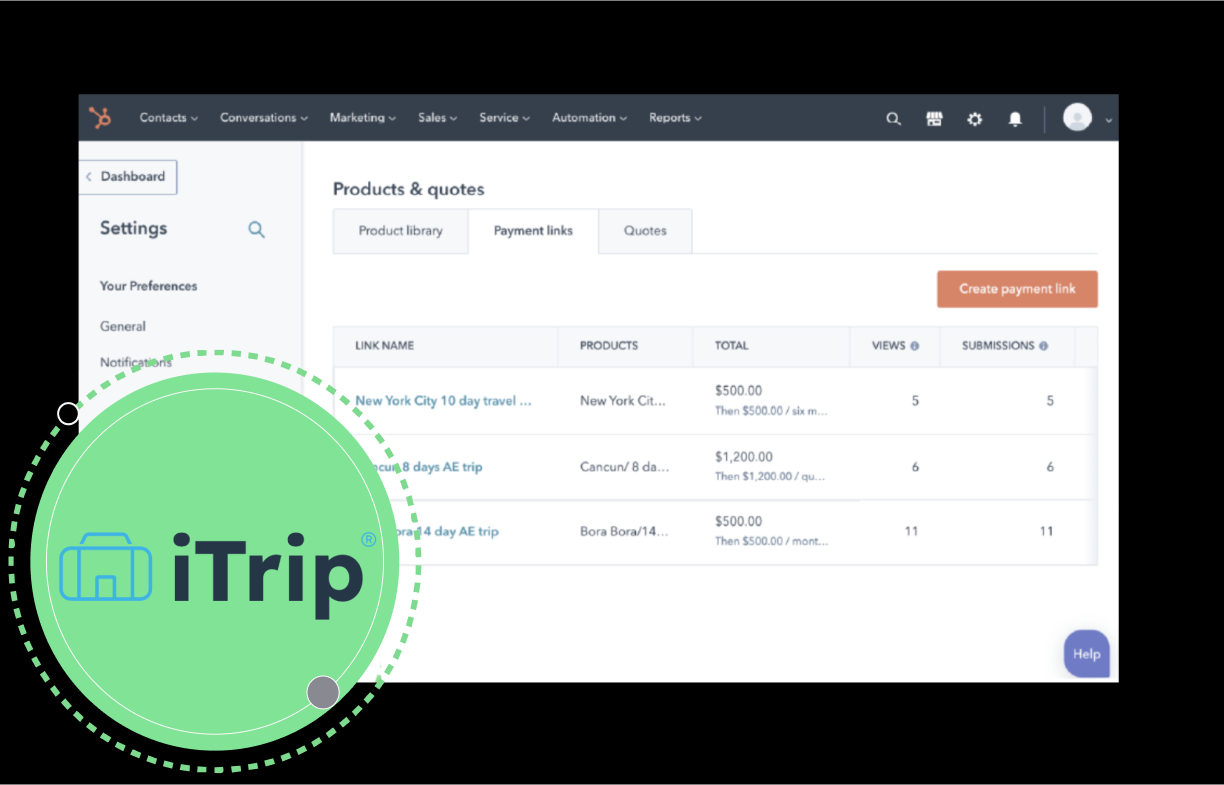 iTrip automates marketing outreach with Marketing Hub and MLS integration
A vacation rental management company needed a better way to market to local agents and property owners. Aptitude stepped in to create an in...
See Real Clients React on Real Calls
Watch What Happens When We Deliver
Contact Us
Let's make things happen together.