HubSpot for Professional Services
Explore how you can customize HubSpot to accelerate delivery, improve customer retention, and accurately track revenue.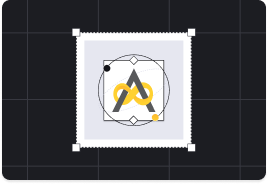 HUBSPOT'S ROLE
Professional Services IS Client Relationship Management
Professional services companies are unique in that there is frequent direct contact with every customer. That means your Customer Relationship Management (CRM) platform is vital to the success of your business.
A well-implemented, integrated, and optimized CRM can bring efficiency and polish to your services team, and help your marketing and sales teams close more deals.
Luckily, HubSpot is highly customizable, with extensibility features like custom objects, integrations, CRM cards, and an app marketplace. Using these, you can create a CRM that perfectly fits your professional services business model.
Using custom objects, you can create records to store data for various parts of your business model. These records can be associated to one another, added to custom pipelines, and reported upon in dashboards.

As an example, we've created a model that includes:
Your delivery team lives in your PM software, which makes it imperative that it talks with your CRM. As soon as a deal is closed, your team should be able to start the onboarding process.

Using the HubSpot <> ClickUp integration, you can:
HubSpot's Service Hub allows you to regularly monitor customer satisfaction with surveys like NPS.

By using survey responses to trigger automation, you can:
Bayard is a full service, recruitment marketing agency with about 400 clients across seven offices in the United States.

As a result of moving to HubSpot's full stack, they now have:

Higher visibility across their teams

Better communication: can s

hare client information and transition clients to new teams more easily




The ability to scale across offices in 7 states
We're busy building additional demos for professional services! Here's what is coming soon:
Multi-stage revenue recognition
Contact Us
Let's make things happen together.