Once back-office commerce data, such as accounting and payments information, is accessible within the CRM system, your go-to-market teams can utilize this data to take action. This includes your sales teams!

We've recently discussed the power of a Commerce-Powered CRM... but let's look more in depth at how your sales teams can leverage this data.
Ways you can enhance your sales strategy and close more deals
By analyzing payment data at the account level, sales teams can gain valuable insights to improve their strategies and close more deals.
Let's take a look at a few of those ways.
Penetration into target accounts
Examining payment data through reports like Monthly Recurring Revenue (MRR) by account allows sales teams to assess their penetration into target accounts. This information can inform upselling and expansion strategies, as well as help identify product combinations that are frequently purchased together.
Cross-Selling Opportunities
By analyzing payment data at the account level, sales teams can identify up-selling and cross-selling opportunities within their existing customer base.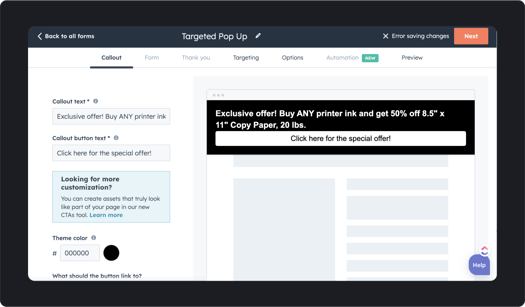 For example, let's say you have a customer who purchased one of your cameras. This customer would be a great candidate for targeted outreach regarding a new lens that fits that camera. This outreach can take the form of targeted ads, emails, pop ups, personalized content on your webpage or more!

The possibilities here are endless.
Customer Behavior Insights
By examining payment data, sales teams can also gain insights into customer behavior patterns. For instance, if a customer frequently purchases, let's say paper and ink together, this information can be used to inform sales strategies.
Sales reps can proactively suggest bundling these products to other customers who have purchased one of the items, increasing the likelihood of upselling.
Rep Motivation and Commission Reporting
Integrating payment data into the CRM enables sales managers to motivate their team and drive healthy competition. Creating leaderboards that display top revenue generators or real-time commission tracking based on payment data fosters a more engaged and motivated sales force.
Real-time Commission Tracking
Integrating payment data into the CRM allows sales reps to see how much commission they have generated in real-time. This provides them with immediate feedback and motivates them to close more deals or hit that goal.
Leaderboard and Recognition Programs
Sales managers can create a leaderboard that showcases the top revenue-generating sales reps based on payment data. This creates healthy competition and motivates the entire sales team to strive for better results.
Additionally, recognition programs can be implemented to reward high-performing sales reps based on their payment-related achievements, fostering a culture of achievement and driving motivation.
Effective Forecasting
Accurate forecasting is crucial for sales leaders to set goals and develop effective strategies. By leveraging contract end-dates and payment information, sales teams can anticipate recurring revenue churn and adjust quotas accordingly to ensure consistent growth.
Churn Prediction and Mitigation
By analyzing contract end-dates and payment data, sales leaders can predict potential churn in recurring revenue.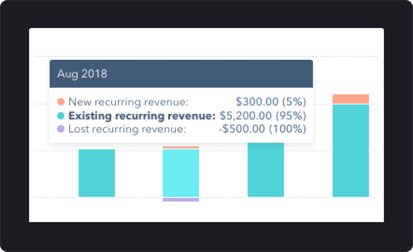 This allows them to take proactive measures, such as offering renewal incentives or reaching out to customers before their contracts expire, to reduce churn and ensure consistent revenue growth.
Quota Setting and Resource Allocation
Integrating commerce data into the CRM provides sales leaders with valuable insights into future recurring revenue.
By examining payment trends and contract end-dates, sales leaders can set realistic quotas and allocate resources effectively to fill revenue gaps, ensuring the achievement of company goals.
For example, let's say you've looked into the payment trends and contract end-dates for your top accounts. It seems that we have a few contracts ending next month, and based on historical data, there might be a delay in renewals. Additionally, you have a couple of large payments scheduled for the following quarter that might impact your revenue in the short term.
With this information, you can set realistic quotas for your sales team, allocate resources effectively, and implement strategies to address these potential gaps.
This could mean focusing on proactive contract renewals and prioritizing efforts on securing those large payments earlier than scheduled. By doing so, you can bridge the revenue gaps and ensure you hit your goals.
CRM & payment data: A game-changer for sales teams
More access to data is never a bad thing. It increases your ability to make data-driven decisions and takes the guessing out of the game.

You can get pretty creative with all of the ways you can utilize payment data in your CRM. Looking to get started? Reach out to us at Aptitude 8 - let's see what we can come up with!