HubSpot announced the launch of Operations Hub earlier in 2021. The product enabled teams of various sizes to synchronize their data and align themselves with overarching business goals. Originally, the product was only available in the "Free," "Starter," and "Professional" versions.
These versions provided a considerable number of RevOps capabilities. Each of them introduced certain levels of data synchronization into HubSpot, enabling teams to connect HubSpot to all their business apps across their departments.
Now, HubSpot is releasing a new version of their Operations Hub product: Operations Hub Enterprise.
Whether you already use Operations Hub or you're just beginning to explore it, you should consider this new tier of the product, especially if you operate a large business.
About HubSpot Operations Hub Enterprise
According to an announcement by HubSpot, their enterprise-level Operations Hub product takes the best aspects of the previous versions and expands upon them. Available on November 1st, 2021, Operations Hub Enterprise creates a unified system of record for the entire enterprise.
This single source of truth acts as the primary source of company data for each department, including marketing, sales, service, and operations. Users can utilize it to clean customer data and automate processes across the organization's various applications.
Users could already access a wealth of features using Operation Hub's free tools, including data synchronization, default field mappings, email reply tracking, and more. The "Professional" tier offered programmable automation, data quality automation, list segmentation, custom reporting, and other advanced tools.
Operations Hub Enterprise promises to expand upon these capabilities and includes even more for larger companies that wish to ensure data is clean across departments. The new product could be a game-changer, especially for companies that are serious about RevOps and those that need more functionality from their existing HubSpot features.
Using HubSpot Operations Hub Enterprise's Features
The key difference between Operations Hub Enterprise and the previous releases is that it expands your company's operational processes by introducing three key features:
Datasets
Snowflake data share
Calculated fields
Here's what you need to know about each of these features.
Datasets
Datasets are the primary tool of expanding Operations Hub's capabilities for larger organizations. HubSpot's datasets enable analysts and operations teams to generate collections of data within their Hub. These collections of data can then be repurposed and sent downstream, enabling users to build reports and ensure their reporting is consistent with and connected to the rest of the company.
Custom datasets can be generated with users' calculations or by using pre-selected fields. They are then created and stored within HubSpot Operations Hub before they are aggregated to the rest of the company. This way, those datasets act as a single source of truth for every other user, but they can still be customized based on the context in which they are needed downstream.
That means marketers, salespeople, and service professionals won't have to read through reams of raw data to generate reports. Furthermore, any reports they generate will be based on the core data located in Operations Hub, so it will always be clean and accurate.
Snowflake Data Share
Snowflake is the industry's leading data warehouse. As such, many HubSpot users already use Snowflake as their data exchange tool.
Previously, HubSpot users could integrate their HubSpot tools with Snowflake, but the experience wasn't as connected as many would have liked.
Now, HubSpot is embedding Snowflake into its Operations Hub Enterprise product through a feature called Snowflake Data Share. This new feature provides Snowflake users with a fast and automated way to connect HubSpot data with Snowflake data. It's also a turnkey solution, so it's easier than ever to implement.
Calculated Fields
In HubSpot, calculation properties enable users to create customized equations based on number properties. For example, a user could create a calculation property that calculates the average value of a specific record. You can create these calculation properties by setting up a custom property, then selecting "Calculation" under "Field type."
In Operations Hub Enterprise, users can use these calculated fields to generate customized datasets that can be sent downstream, as mentioned previously.
Users who have Operations Hub Professional are limited to five calculated properties. With the launch of Operations Hub Enterprise, that limit is likely to increase significantly. For example, users with Sales Hub Enterprise can create up to 200 calculated properties in their Sales Hub.
Who Should Use HubSpot Operations Hub Enterprise?
Like HubSpot's other Enterprise-tier products, Operations Hub Enterprise is best-suited to larger organizations with multiple teams. It's a powerful tool for managing operational data, but if you have a small company that doesn't have large departments, some of its functionality might be wasted.
That said, you may want to get HubSpot Operations Hub Enterprise regardless of your size if you have a serious data operation at your company. Organizations that want to use a significant number of calculated properties in their datasets may also wish to subscribe. If you're struggling with unclean and unreliable data, Operations Hub Enterprise might be an ideal tool for ensuring your data stays accurate, even when it's sent downstream.
Prepare Your Business for Operations Hub Enterprise
Operations Hub Enterprise may not be for every business. But if you operate a large business and you need a more connected CRM experience for your teams, this new Hub may be the perfect fit for your organization.
If you're curious about how you can leverage this new product, reach out to us at Aptitude 8. We'll analyze your current tech stack and guide you as you integrate these new capabilities into your RevOps workflows.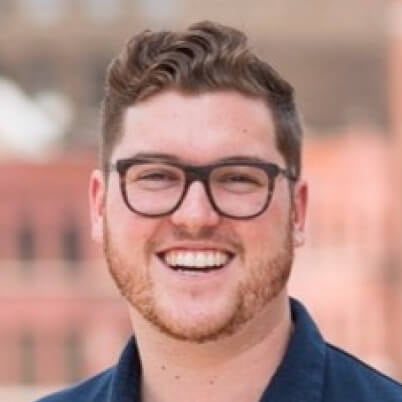 Connor Jeffers
Connor is Aptitude 8's Founder and CEO. He has over a decade of experience steering companies Systems Orchestration, Digital Transformation, Revenue Operations, and Growth and while he now spends more time on client strategy than direct implementation, he loves nothing more than getting his hands dirty with data and testing new automations.