Even if your sales team is used to their current set of software tools, your technology stack may not be delivering the capabilities and functionality you need. The latest sales tools should help to automate repetitive processes, accelerate your sales cycles, and help your representatives close more deals.
According to Harvard Business Review, many companies have already seen a significant percentage of their business improve thanks to the adoption of new sales technologies. For example, since the turn of the century, supply distributor W.W. Grainger's managed to capture more online business, representing 15% of its sales in 2019.
Nonetheless, incorporating a new tool into your existing sales tech stack can be a challenge. If it isn't done purposely, it could interrupt your sales processes and lead to confusion. Even the smallest technology integration can redefine several of your sales processes.
There are a few things you can do immediately to ensure your new technology gets up and running without causing issues. Here are a few tips on how to incorporate the latest tools.
Emphasize the Role and Key Differences of the New Tool
If you're like most businesses, you already have a comprehensive sales technology stack. Any new tool you implement will likely replace one or more of your existing technologies.
This can come as a shock to your salespeople if they are unprepared for the change. Anyone who is used to the old system may find themselves having to learn a new one, even while they're trying to close deals.
To avoid this challenge, make sure you emphasize the role the new tool will play in the sales process. Emphasize the key differences it has to other tools. You should also allow your team to engage with the new tool, so they can get a feel for its interface.
Ideally, they'll be able to continue creating workflows with the new tool once it's implemented, but without losing any momentum.
Reinforce and Define Use for Each Tool in Your Sales Stack
Integrating a new tool can also significantly change the relationships between all the tools you have in your sales technology stack. If you onboard a new sales CRM, it may come with functionalities that overshadow the functionalities of your other tools.
For example, Salesforce is a comprehensive CRM that comes with multiple potential applications for your business. It even has a sales forecasting component that can help you understand how your revenue growth will change in the future.
But if you're already using another sales forecasting tool you prefer, you may need to specify how your team should use that tool alongside Salesforce.
The same rule applies to cross-platform workflows. A marketing workflow that comes from a separate program may transfer data to your sales tools, so you'll need to define how that data transfer occurs and which dataset serves as the master record.
Roll Out Your Tool with a Controlled Usage Scope
You must also consider how end-users will adopt your new tool, and how they can do so without any disruptions to their daily sales activities. This is perhaps the most challenging aspect of technology adoption. There are two ways you should think about approaching it:
Run a pilot of the new tool.
Slowly incorporate the tool into regular operations.
First, you can roll out your new tool with a controlled usage scope, like a pilot program. This means only a small selection of your team will use the tool, and only for a given amount of time or for a specific set of tasks.
This allows them to understand the tool before it "goes live" across the organization. It can also help you uncover some of the benefits and capabilities of your tool. Often, your users have the best knowledge of how a new tool can be used and where it should fit into their processes.
Second, if your controlled usage experiment pays off, you can then incorporate the tool into your regular cadences to encourage adoption across the organization. Users who have already familiarized themselves with the new tool can act as evangelists, helping their team members learn, understand, and appreciate their new capabilities.
Eventually, using the tool will become a regular part of the sales process. If it truly is an improvement over your existing tools, your team may not be able to imagine their lives without it.
Update Your Sales Tech Stack with Aptitude 8
Updating your sales tech stack doesn't have to be a complicated process, but every project has its ups and downs. If you're considering a new sales tool, you may not be sure about how to start incorporating it.
That's where we come in. Aptitude 8 specializes in systems audits, advanced technology integrations, sales enablement, and more. Contact us today to find out how we can help with the next addition to your sales technology stack.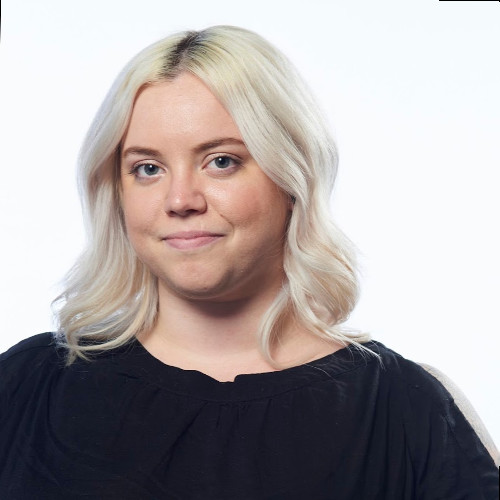 kaitlynn Sirotkin
Kaitlynn Sirotkin is a Solutions Consultant at Aptitude 8 and heads up A8's Sales Enablement projects with Outreach.io She has been a seller, Demand Gen Leader, and has 5+ years of direct RevOps experience helping sales teams get more out of the tools they live in every day.