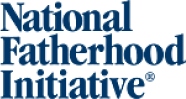 The Client
National Fatherhood Initiative® is a non-profit organization. Its mission is to increase the involvement of fathers in their families' lives by equipping communities and human service organizations with the engagement training, programs, and resources they need to be father-inclusive. The Fathering in 15™ program is an online learning resource from National Fatherhood Initiative®. The program includes 15 modules to help participants become better dads.

The Outcome
By utilizing global elements, the National Fatherhood Initiative

®

team is able to quickly and easily publish updates across dozens of microsites in one click saving them time and resources.
Reduced Costs
By eliminating a third party tool, they were able to streamline their tech stack and save in software costs.

Reduced Time
Through the use of templates and optimizing their processes, the team saved countless hours of work per week.
260 Partner Microsites
This project resulted in ~260 microsites published and managed using global HubSpot CMS elements and 16 customizable page templates for each microsite.
The Tools
Former Tech Stack

New Tech Stack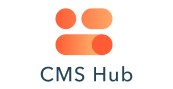 What the client is saying...
Melissa Byers | National Fatherhood Initiative®
"Aptitude 8 creates custom solutions that improve efficiency and increase revenue. Moving Fathering in 15™ to a platform we already know and love was a dream! We're saving thousands per year on hosting costs and can leverage the excellent customer support Hubspot brings. Kudos to the Aptitude 8 team for taking Fathering in 15™ to the next level."
PROJECT LEAD | APTITUDE 8
"The most exciting part of this project was demonstrating how HubSpot CMS global sections and modules allow you to scale on an unprecedented level. Using a single theme with a mix of global and partner-specific content to manage hundreds of microsites really shows the power of leveraging a CRM-based CMS like HubSpot. There are opportunities for further customization in the future - with the ability to use partner custom object properties to manage the personalization of each microsite outside of the drag-and-drop editor. Not only did this solution simplify National Fatherhood Initiative® tech stack, saving them on recurring marketing costs, but it also made their day-to-day management of their Fathering in 15™ program easier."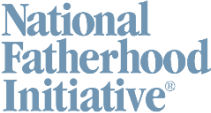 Melissa Byers
Chief Marketing Officer //

National Fatherhood Initiative®
HOW WE SET YOU UP FOR SUCCESS
Next Steps
The Aptitude 8 team worked with National Fatherhood Initiative® in multiple training sessions to ensure they were ready for independent success. The team also provided documentation on cloning and updating microsites to new subdomains as well as documentation on managing multi-language variations.
About Aptitude 8
Implement. Integrate. Optimize.
Aptitude 8 is a technical consulting firm that helps companies make their business process, and the tools they use to deliver it, a competitive advantage. In today's business environment, the experience your customers have when buying from you is just as important as what you're selling. We build it better.
HAVE A SIMILAR PROJECT YOU NEED HELP WITH?
Contact Us!