The Client
MTE was founded in 2022 and is a company offering a daily feel-good shot that supports smooth energy, relaxed mood, calm focus and stress resilience. Their target audience is health and wellness conscious consumers.
The Outcome
The initial campaign allowed MTE to conduct an end-to-end test of their fulfillment and marketing systems. The feedback from the friends and family survey allowed MTE to make adjustments to their formula before a larger, more public rollout.
8 Weeks
In just eight weeks, Aptitude 8 launched the initial campaign for their soft rollout to friends and family.
895 Free Trial Orders
The campaign resulted in 895 free trial orders.
136 Paying Orders
The campaign resulted in 136 orders from paying customers.
The Tools

What the client is saying...
JEFF BOYD | MTE
"The team at Aptitude 8 provided a smooth and well-planned integration to HubSpot. Aptitude 8 was quickly able to support with CRM, email marketing, customer support, inboxes, email marketing flows, 3PL integration, and everything we needed to start selling product. The team was well organized and was always on time. We also found the team to be very responsive as they took total ownership of the goals/tasks we had for this project."
PROJECT LEAD | APTITUDE 8
"MTE was a great company to work with. They're professional, clear, give excellent feedback, and are willing to try new ideas!"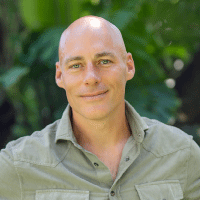 Jeff Boyd
Founder of More Than Energy
HOW WE SET YOU UP FOR SUCCESS
Next Steps
Additional emails, workflows and reports were also developed after the friends and family campaign. All of the email templates were designed to be user-friendly so that MTE could easily adapt them for future campaigns. This equipped MTE with the right tools and data structure as they look to launch the product more broadly in early 2023.
Want to learn more?
About Aptitude 8
Implement. Integrate. Optimize.
Aptitude 8 is a technical consulting firm that helps companies make their business process, and the tools they use to deliver it, a competitive advantage. In today's business environment, the experience your customers have when buying from you is just as important as what you're selling. We build it better.
HAVE A SIMILAR PROJECT YOU NEED HELP WITH?
Contact Us!