The Client
CH Media engages with an audience of over 40 million under multiple pseudonyms. They boast about bringing laughter and entertainment to their viewers through a robust sense of humor. This is evidenced in the fact that they have described themselves as a "small team of writers, producers and weirdos."

The Outcome
With Vimeo data now in HubSpot, CH Media can more easily manage their contact list and also implement a new churn strategy. Being able to access this contact information more easily has allowed the CH Media team to be both proactive and reactive regarding churn. Before implementing HubSpot, hundreds of cancellations were left unacknowledged every week. Today, thousands of customers who have attempted to cancel receive some form of communication from CH Media to help recoup revenue.
Increased personalization
This project allowed them the option to build out more complex communications with increased personalization.
Increased access to data
CH Media chose tools that allowed for the migration of data among multiple software apps.
Saved time
Implemented automation that cut down on manual processes, saving them time and allowing them to reach out to customers more quickly than they could before.
The Tools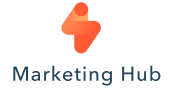 Why Aptitude 8?
CH MEDIA
CH Media chose Aptitude 8 because they had learned of our reputation with advanced integration capabilities, Operations Hub expertise, and our full solutions architecture team.
They were confident we could help them solve their problems while keeping their best interests in mind. That is exactly what we strive to do day in and day out at Aptitude 8. Being "Solutions Oriented" and "Relentlessly Resourceful" are two of our core values, and they were at the forefront of our work with CH Media.
About Aptitude 8
Implement. Integrate. Optimize.
Aptitude 8 is a technical consulting firm that helps companies make their business process, and the tools they use to deliver it, a competitive advantage. In today's business environment, the experience your customers have when buying from you is just as important as what you're selling. We build it better.
HAVE A SIMILAR PROJECT YOU NEED HELP WITH?
Contact Us!