HubSpot's Operations Hub is still relatively new, but it has the potential to transform your sales, marketing, and customer service initiatives into a true revenue operations (RevOps) program. Using Operations Hub, you can connect all your apps, clean and structure all your customer data, and automate scores of business processes.
Another one of HubSpot's most recent features—custom objects—allows you to create unique CRM objects that help you personalize emails, create robust reporting mechanisms, and enroll unique records into your workflows. This is a great solution if your company's data doesn't fit under HubSpot's traditional objects, such as "contacts," "companies," and "deals."
As you can imagine, there are plenty of ways you can utilize these tools. But one concept we'd like to focus on is how you can use custom objects and the Operation's Hub to power content and data collection through your HubSpot content management system (CMS).
Here are a few opportunities for using these features.
Company Website Content
HubSpot's CMS tools enable you to generate dynamic content that becomes personalized when a recognized contact visits your website. You can even use your custom objects to inform that personalized content, creating an ideal touchpoint for every visitor.
According to the HubSpot Developers, a dynamic page "is a CMS page that gets its content from a structured data source like HubDB or CRM Objects. Dynamic pages have a varying URL path suffix that 'dynamically' controls the content displayed on the page."
If you have various apps and systems integrated into your company website, you can also use HubSpot's Operations Hub to connect all those apps. You'll be able to synchronize any data you generate on your website with the rest of your applications. No matter how extensive you want your website to be, Operations Hub will ensure you avoid siloed operations as you scale.
Knowledge Base Content
If your company operates a knowledge base to help users, you can use the same tools you use to create dynamic content on your company website to personalize your knowledge base. Use customer objects to generate a unique profile for each of your knowledge base users, then serve them content based on their search history, their interests, and your custom intelligence about them.
Company Intranet
Company intranets are great for storing and sharing internal information with your colleagues. Now, you can use HubSpot's Operations Hub and custom objects to streamline your company intranet and make it more effective.
For example, Operations Hub includes a powerful feature called "data sync." This feature keeps all your HubSpot records aligned with data in the rest of your tech stack. Instead of having to input internal data into HubSpot manually or "push" data in a single direction from your apps toward HubSpot, you can rest assured that all your internal data is up to date.
Data sync currently integrates with several popular applications, such as NetSuite, Zendesk, Microsoft Dynamics, and more.
Events Websites
Many businesses use contact forms to capture leads through their event websites. But custom objects and the Operations Hub add a new layer of customization to traditional lead capture.
First, you can create a custom object in your CRM that becomes enriched when someone fills out a form on your event website.
Let's say you're heavy into account-based marketing and you want to understand the hierarchy of a multinational organization whose representative will attend your event. You can create custom objects for your prospect's role within the organization, their region, the territory they cover as a salesperson, and more.
Likewise, HubSpot's Operations Hub enables you to create custom code actions as part of a custom workflow. You can program each form fill-out to trigger a search for data in a third-party data lake.
If a lead fills out your event form, you can synchronize the custom data they provide with third-party data to build a better profile of the potential customer.
Learning Management Systems & Certifications
These days, a lot of companies use blog articles, online courses, or certification programs to help educate their customers and build a community. Custom objects enable you to store data on specific contacts based on what learning content they've engaged with and what certifications they've earned. All you must do is create workflows that trigger new custom object values to be added to each property.
Likewise, many companies use an internal learning management system to keep their employees up to date on the latest technologies. You can use the custom objects to keep track of your team members' learning experiences, then rely on the Operations Hub to keep your data synchronized.
Payments & Subscriptions
Managing customer subscriptions and chasing customers down for payments can be cumbersome manual processes. HubSpot's Operations Hub was designed to automate as many of your operations teams' daily processes as possible.
Use Operation Hub's data quality automation to automatically fix properties in your customers' data, regardless of how they choose to interact with your company. If you manage subscriptions and must accept payments from customers, this can enable you to accept various forms of payments, create automated workflows based on customers' custom properties, and share dashboards and reporting tools to generate insights into your revenue operations.
You can even use custom objects so your payment portal can recognize returning customers and serve them content based on their payment or subscription status.
Affiliate Websites
HubSpot provides important reporting features that help you track where your leads are coming from. Generally, the HubSpot CRM will tell you if a lead came from social media, your website, or other channels.
But if you partner with affiliate websites to generate leads, you may want more granular details about which websites your leads come from. You can create custom objects to tag leads and contacts based on the websites that draw them to your business. This will help you keep track of which affiliates are performing best, so you can use that information in contract negotiations and more.
You can also use the same dynamic content technology you use on your company website on affiliate websites. Personalize content on third-party websites using custom objects to meet the unique needs of each visitor.
Likewise, Operations Hub will synchronize all the data you generate through affiliate websites to the rest of your applications, including the data you generate on custom objects.
Power Your CMS with HubSpot's Dynamic Tools
Part of what makes HubSpot's recent developments revolutionary is the sheer breadth of things you can do with them. HubSpot's Operations Hub is the ideal solution to power your RevOps strategy. And you can use custom objects to store, structure, and customize your data to suit your company's needs. You can even trigger automated workflows using your custom object data.
If you'd like to learn more about how to leverage HubSpot's Operations Hub, custom objects, or other capabilities for RevOps, contact A8 today.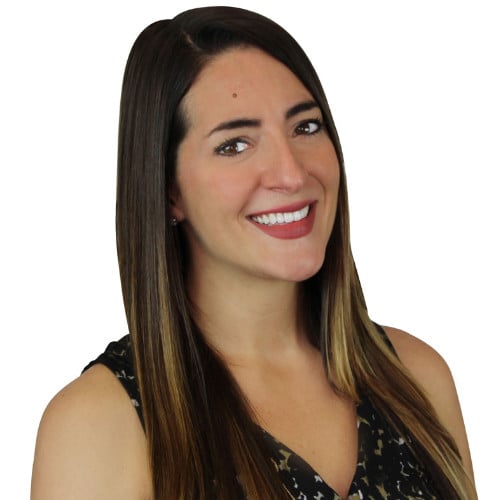 Emily Wingrove
Emily is the Demand Generation practice manager at Aptitude 8. Her team is responsible for providing services to customers on marketing platforms, designing and developing websites and digital marketing assets, and driving growth strategy for Aptitude 8 customers.