Technology has become integral to today's marketing activities. Most companies couldn't even imagine functioning without a CRM or email tool.
But plenty of businesses are still struggling with their systems, processes, and platforms.
Manual touchpoints are negating the benefits of automation. Systems that don't communicate with each other build silos between departments. Knowing which technologies to invest in and how they will all fit together is always difficult to foresee.
For example, according to one report, 94% of workplaces struggle with the apps and software they use. They adopted these tools to optimize systems and processes, not hinder them. And yet, their technologies are acting as barrier, not a solution.
Before you overhaul your entire approach to marketing, try breaking down your systems and processes first. Then, take a gradual approach to technology adoption. Here's how you can do it.
Understanding Your Systems and Processes
The terms "systems" and "processes" can refer to elements of any area of your business, whether it's operations or HR. In marketing, the terms refer to very specific units in your marketing strategy.
Systems
A system is an object. However, it can also be a combination of objects and processes that form a whole. The purpose of a system in a business, whether it's a marketing system or otherwise, is usually to create value.
A marketing system is a series of organized objects and processes that create value through marketing activities. For example, your website could be considered a marketing system. It integrates several processes that help you attract, convert, and sell to visitors.
Processes
A process is a series of related activities that help you accomplish something in a structured and repeatable way. Processes can also enable a system to function. Looking at the website example above, you could have separate processes for attracting leads, qualifying them, and ushering them into the sales process.
Technology
Technology can give you new capabilities, but most marketing technology is designed to streamline your systems and processes.
One of the main reasons teams struggle with new marketing technology is that they are used to existing systems and processes. Learning a new technology and levering it to change the status quo is difficult and disruptive, even if it's for the greater good.
But another reason many teams struggle with their marketing technology is that the technology is just a bad fit. You can invest all you want in new marketing tools, but if you don't change your systems and processes to take advantage of them, they'll likely go unused.
Breaking Down Your Systems and Processes
Before spending a dime on marketing technology, you'll need to do an internal analysis. You may do this on your own, but plenty of business seek outside help from marketing technology consultants.
In a perfect world, you'd be able to draw a flow chart that encompasses all your systems and processes. This would give you a bird's eye view of every touchpoint, hand-off, and silo in your strategy.
But because your marketing approach may be too complex, you may want to look at small segments instead.
For example, let's say you have a process for creating content, but your business just can't produce the volume of content you'd like each month.
You can map out the internal process for how content is conceptualized, drafted, approved, and published. Then, you can link that process to the buyer's journey.
Internally, you may discover that there are too many touchpoints during the drafting process. If drafts must be saved as files and sent via email to be approved by three different people, clearly there's room for improvement.
You can also take the same approach to your sales processes.
Your marketing team probably has a process for handing over leads to your sales team. Meanwhile, your sales team may have a process for qualifying those leads. But if both teams are operating in siloed systems, how are your salespeople supposed to leverage the intelligence your marketing team has collected or the insights from their marketing analytics?
Building Your Marketing Technology Stack
Once you've done a full analysis of your systems and processes, you should have a clear view of where your challenges lie.
These are the places where technology can step in.
Instead of emailing versions of content drafts back and forth, use a file sharing and project management system your entire team can access. Select one person to approve content instead of three or assign each proofreader to different types of content.
You can use an all-in-one CRM solution to better align your sales and marketing teams, too. If all your lead intelligence is in one place, both teams can leverage it to make the hand-off process much easier.
If your existing systems and processes are already deeply embedded in your company, take an incremental approach to adopting new marketing technology. Identify one or two problems and the solutions to fix them. Then, train your teams on how to use the new solution so it can start delivering value faster.
Piece by piece, you'll smooth over your bottlenecks for a more streamlined marketing process.
And if you're in the dark about selecting and integrating your marketing stack, don't hesitate to get help. Contact Aptitude 8 to take advantage of the latest marketing technology.
‍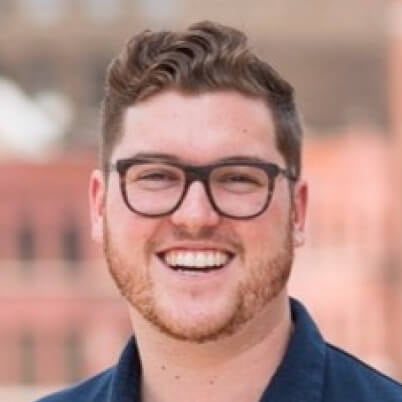 Connor Jeffers
Connor is Aptitude 8's Founder and CEO. He has over a decade of experience steering companies Systems Orchestration, Digital Transformation, Revenue Operations, and Growth and while he now spends more time on client strategy than direct implementation, he loves nothing more than getting his hands dirty with data and testing new automations.