If your business is like most others, you're in the process of transforming your operations. But you need to be aware of one of the most common pitfalls when implementing new technologies: executing your project before deciding on what your change strategy should look like.
As Harvard Business Review puts it, "Most digital technologies provide possibilities for efficiency gains and customer intimacy. But if people lack the right mindset to change and the current organizational practices are flawed, digital transformation will simply magnify those flaws."
Deciding on a concrete strategy before execution is especially important when working alongside solution providers and consultants. Here's what you can do.
Commit to the Discovery Process
The discovery period is when your solution providers and any other technology partners fully assess your business. They'll analyze your current technologies, as well as your processes and in-house talent.
It can be tempting to skip this process when working with external partners. It takes time, so it may seem like you're treading water when you could be making impactful changes.
But this discovery period is crucial to the success of your entire project. You need to first understand what your strengths and weaknesses are before you make any major changes to how your business operates. This is also an opportunity for your team members to add their input about what needs to be fixed and even which technologies could help.
Once the discovery period ends, you and your partners should have a pretty good idea of where your business stand, what tools you need to adopt, and what processes you need to change. It could even be that some of your technologies are working well for you, and you don't need a complete overhaul.
This will help you better predict the scope of your project and work it into your plans for the foreseeable future.
Agree on Scope
With a complete assessment of your business, your implementation partners can now outline the scope of the work they will do. This isn't just an important step for your partners, it's also an important way for you to ensure your partners and solution providers are being fair and transparent.
Your partners will be able to provide you with clear documentation of what they intend to do, how long it will take, and how much it will cost. This allows you to work your implementation services into your schedule and budget more effectively, so they don't interfere with your day-to-day operations.
You may need this information if you have internal stakeholders who haven't bought into the project yet.
Develop Your Strategy
Once you've settled on the scope of your project, you can begin to outline your core strategy. This will detail every step of your implementation project and show how those changes will benefit your business.
Typically, your strategy will work directly on those areas that need fixing in your processes. Through the implementation of new technologies, you'll be able to increase efficiency, improve your company's profitability, or even make your employees' lives easier. Even a simple user interface improvement can do wonders for your productivity.
Your strategy should also address the issue of change management. Your team members may need to learn new tools and technologies before they can start generating value for your business.
You shouldn't make technology decisions behind closed doors, either. According to Forbes, "It's far better to be open and honest and include people in all parts of the technology adoption process. The outcome generally proves better and leads to the adoption of the technology at a much quicker pace."
Once created, your strategy should include a series of checkpoints or milestones as well as timeframes to complete them. This will be your roadmap for your implementation.
Execute Your Project
You're now ready to execute your project.
Depending on your strategy, you may wish to execute your project gradually or engage in "sprints." These allow you to make changes quickly, then take time to assess and reacclimate to those changes.
Regardless of your method, it's important to stay on task when it comes to deadlines and important milestones. You'll need to hold your partners accountable for their responsibilities as well.
Once the project has been executed, you can measure the results over a period to determine the benefits of your investment. This will also help you identify any changes you need to make to your deployment or any further benefits you could gain from your new technology.
Execute Your Next Technology Project with Aptitude 8
A well-researched project plan can ensure you don't run into any unnecessary surprises during project execution. It can also be a huge selling point for internal stakeholders who are concerned about cost and scope.
If you're currently thinking about implementing new tools or changing your business processes, you don't need to look far for help. Aptitude 8 can help you identify areas for improvement, implement a strategy, and execute your next project.
Contact us today to learn more.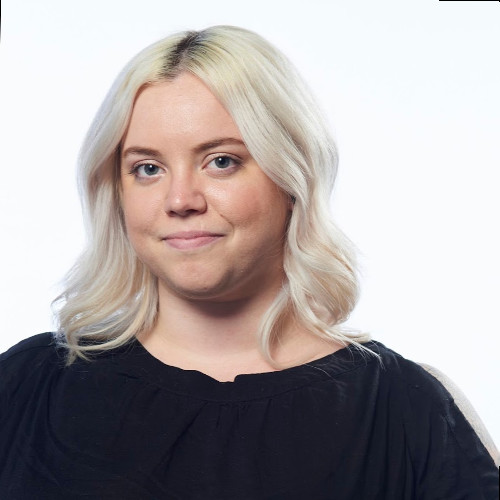 Kaitlynn Sirotkin
Kaitlynn Sirotkin the Director of Growth & Partnerships Aptitude 8. She has been a seller, a Marketing Leader, and has 7+ years of direct RevOps experience helping teams get more out of the tools they live in every day. Kaitlynn's hands on experience has given her the perspective needed to know what RevOps and Demand Gen practitioners care about.