If you explore our other content on the subject, you'll learn that Revenue Operations (RevOps) is a centralized business function that consolidates your business operations around the goal of generating revenue. It tears down siloes and bridges gaps between sales, marketing, customer success, through the implementation of new technologies and processes.
But applying RevOps at your organization takes a specific set of skills. More importantly, it takes a dedicated team that can work specifically on RevOps without being hindered by the day-to-day process of running your business.
You have two options when it comes to RevOps: Hire a new RevOps team internally or outsource the project to a RevOps partner.
Must-Have Positions for Successful RevOps
Hiring internally gives you a certain amount of control and ownership over the team, but it can be prohibitively expensive. According to SHRM, the average cost-per-hire for companies is $4,129, and it takes an average of 42 days to fill a single open position. It takes much longer to fully train a new hire, and longer still before they become fully productive.
You'll also need to fill several must-have positions to successfully launch your RevOps initiative. There are four categories of responsibility involved in RevOps: operations management, sales enablement, development, and analysis. Each may require more than one person to be fully effective.
Operations Management
Operations managers oversee the RevOps team's work, ensuring the outcome of the initiative aligns with the needs of the business. If possible, this responsibility should be staffed by representatives of each department or by a team of skilled leaders who understand how the departments work together to drive revenue.
For example, your operations management team may include project managers, as well as sales and marketing operations specialists. Their main responsibility is to innovate and build new business processes that foster cross-functional collaboration. They'll also handle change management and plan your future revenue strategies.
Enablement
Sales enablement is an increasingly important aspect of revenue generation. As a discipline, it empowers the sales team with resources and skills so they can sell more efficiently and effectively.
In RevOps, your enablement team provides similar skills and resources to your marketing and customer experience departments, too. The idea is to compound the effects of your enablement initiatives to get the entire team working more efficiently and with a common purpose.
Your enablement team may include creatives, but it should also include mentors, coaches, and trainers who can provide performance management for each team. Continuous training is also paramount to any enablement function.
Development
People responsible for development are usually technical experts who can onboard and configure the various technologies you need for RevOps. They could include software developers and system administrators or even procurement experts who can choose and integrate the best software for your business.
Analysis
Finally, your analysis team gathers and analyzes data, so you can gain a clear understanding of how the decisions you make impact the business. This team may include business analysts, database experts, or even data scientists.
They'll be responsible for managing your data and generating operational insights. They'll also be responsible for structuring your data and rendering it in a format that can be communicated effectively to other stakeholders. This is often accomplished through data visualization.
The Benefits of Outsourcing
Some companies make the mistake of designating a single employee their internal RevOps leader, adding the responsibilities listed above to their existing workload. While this could save you money, it could also delay your RevOps initiative indefinitely.
As you can see above, you'd likely need to hire at least four employees to handle all the responsibilities of RevOps. You could also shift existing employees into those roles, then hire replacements so your productivity doesn't suffer a nosedive.
This makes outsourcing your RevOps function a sensible thing to do if you don't have the internal capacity to create a team. Not only is it more cost-effective, but you won't have to vet new employees and wait for them to reach productivity before you start on your RevOps journey.
There are other benefits to outsourcing RevOps as well.
Focus on Core Business Tasks
By outsourcing RevOps, you won't have to shift your employees' focus from your core business operations to pursue a new objective. They can continue to focus on their day-to-day activities while the outsourced RevOps team develops a strategy and deploys new tools and processes within their workflows.
Access RevOps Management Skills Instantly
Instead of vetting candidates and hiring them, outsourcing grants you access to core RevOps management talent instantly. Agencies that focus on RevOps have already vetted their staff, and they have the experience to produce real business value in a variety of industries.
Augmenting your existing team with outsourced experts also adds additional flexibility. You can also gain an outsider's perspective of your internal operations, which is often necessary to address issues like siloes and redundancies.
Maintain Continuity and Limit Disruption
Like digital transformation, starting a new RevOps initiative internally can be disruptive. There may be push-back from your team if they are used to doing things "the old way," and they may be reluctant to shift their workflows to match your new objectives.
By bringing in outside experts, you can make changes incrementally while your employees continue their activities unabated.
Train Your Internal Staff
Finally, outsourcing RevOps means hiring a team of mentors who can educate your employees on their new responsibilities. Your outsourced team can take on a mentorship role during the transition, educating you and your staff on the proper processes and procedures for successful RevOps.
How to Spot a Successful RevOps Team
The best way to determine if a specific outsourced team is a good choice for your RevOps initiative is to check their results with other clients. If they've helped other companies reach important milestones in terms of revenue KPIs and internal metrics, it's a safe bet that they can apply the same success rate to your organization.
RevOps is typically accountable for metrics like the following:
Reduced Customer Churn: a reduction in the percentage of customers who stop using the organization's product or service.
Reduced Customer Acquisition Cost (CAC): a reduction in the costs the organization incurs when acquiring a new customer, such as through advertising, marketing, and onboarding.
Enhanced Sales Pipeline Velocity: an increase in how quickly the organization can move leads to the closing stage:
Higher Renewal and Upgrade Frequency: an increase in the percentage of existing customers who renew subscriptions and contracts or make higher-level purchases.
Increased Revenue Per Customer: A general increase in the amount of revenue generated for the organization by individual customers.
A successful RevOps team should also provide expertise in the four areas of responsibility we mentioned above: operations management, enablement, development, and analysis. An ideal outsourced RevOps function will dedicate multiple personnel and resources to your business, then successfully shepherd you through the process of aligning your departments with shared revenue goals.
RevOps Re-Imagined with Aptitude 8
Aptitude 8 helps companies build revenue engines through the successful application of marketing technologies, internal processes, and skills. Our approach to RevOps combines marketing automation, sales engagement, and powerful analytics tools with traditional marketing strategies like content, UX, and demand generation. Everything we do is backed by our skilled staff of RevOps experts.
Contact Aptitude 8 today to start applying RevOps at your company.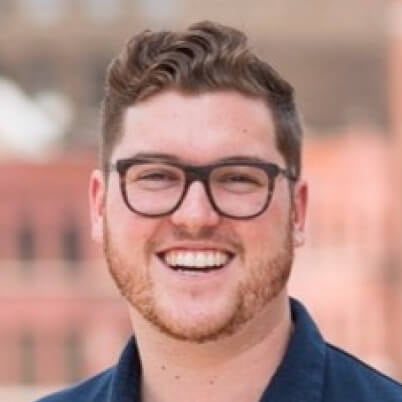 Connor Jeffers
Connor is Aptitude 8's Founder and CEO. He has over a decade of experience steering companies Systems Orchestration, Digital Transformation, Revenue Operations, and Growth and while he now spends more time on client strategy than direct implementation, he loves nothing more than getting his hands dirty with data and testing new automations.