Charles Rockwood was previously the CFO at Grinder Wear Parts, an aftermarket parts manufacturer for industrial grinders located in Tampa, FL. While CFO, he had a vision for the potential of Grinder Wear Parts that would embrace delivering a customer experience on par with Dollar Shave Club, knowing that while the business targeted a completely different enterprise audience, the same disruptive customer experience was possible in his own business.
Charles acquired the company and became the CEO, rebranding as Rockwood Enterprises, seeking to modernize the sales and marketing operations of the business to make the customer experience their core competitive advantage.
One of his first acts was to bring on Bill Paine as the EVP of Client Relations and Business Development. Bill is an executive with a history of leading sales for scaling technology businesses. He knew that the foundation of being able to deliver on their vision for a disruptive customer experience was going to be their CRM.
Choosing the HubSpot a CRM
Rockwood was using an on-premise deployment of Sage accounting and business management software. Rockwood was originally attracted to Sage because of its robust capabilities and its highly customizable interface.
However, the company also had a wide variety of sales personnel with varying levels of technical prowess. Sage is generally more difficult to use than other types of enterprise software and it requires a VPN to login.
Bill knew that while they needed a CRM platform with enough customization to tailor it to their unique workflow. The product needed to be easy to use, as this would drive adoption among their team. This made HubSpot the best decision for Rockwood's business.
HubSpot is world-renowned for its ease of use. The HubSpot Sales Hub has enterprise-ready features that were integral to Rockwood's strategy, and the entire platform is comprised of both highly customizable and built-in tools that are ready right out of the box.
About HubSpot's Custom Objects
But the critical feature Rockwood needed in their CRM product was access to Custom Objects, a new feature of HubSpot just this year.
"Hubspot's custom objects solution was critical for us to pick their Enterprise CRM solution for our business. It's ease of use allows us to extend the CRM past out of the box functionality. The inclusion of the custom objects solution allows us to empower both sales and marketing and our back office by managing post sale orders and shipping workflow through custom objects."
— Bill Paine
The best way to think about an Object is to envision it as a sheet on a spreadsheet. For example, if you have a list of "companies" and a list of "contacts," you store data points related to them as an Object. Each row of the sheet represents a "record" or a specific Object.
In HubSpot, users originally only had certain Objects to work with, namely Contacts, Companies, Deals, and Tickets. These core CRM Objects allow users to track information and manage business processes by customizing these Objects to add fields and automations. Up until now, users were restricted to only these Objects and their associated features.
This made HubSpot a great mid-market CRM tool for organizations looking to manage the companies they work with, the people that work with them, and their sales processes. These Objects also helped them manage how they support their customers and resolve issues.
However, larger companies have more robust needs. For a time, HubSpot may have been insufficient, so larger customers were forced to either buy other software platforms to use in conjunction or look toward a more robust enterprise solution like Salesforce, SAP, or NetSuite.
With the rollout of Custom Objects, HubSpot customers like Rockwood Enterprises can add new features to the platform beyond those that are already included. They can even use Custom Objects to extend the business workflows they've already built into the CRM. For example, they could build out a shipment Object to track what products are being shipped, the dates they arrive, and the deals they are associated with.
HubSpot customers can also add completely new features to HubSpot, such as onboarding Objects for a customer success team to track their progress in getting customers live on their software. Developers can create entire Objects to store data inside of HubSpot from their software tools, allowing for more robust integrations than anything on the market today.
What makes Custom Objects so exciting is that they work immediately with HubSpot's powerful native features, such as Workflows, Lists, and Emails. This allows users to create automations based on Custom Object data, segment their contacts leveraging their Custom Object associations, and insert dynamic tags into their emails based on information within the Objects themselves.
Building Additional CRM Features with Aptitude 8
Rockwood needed to not only empower their sales team with HubSpot but also ensure a seamless handoff to their fulfillment teams. To deliver on the "consumer-grade" vision Charles had for the Rockwood customer experience, their post-sale experience needed to be as seamless as what their sales teams could deliver with HubSpot's native CRM features.
Aptitude 8 helped Rockwood build out additional CRM features leveraging Custom Objects, like Shipments and Machines. The newly added Shipment Object lets Rockwood automate the creation of a shipment record when a deal is closed and set the shipment date and status of the shipment automatically.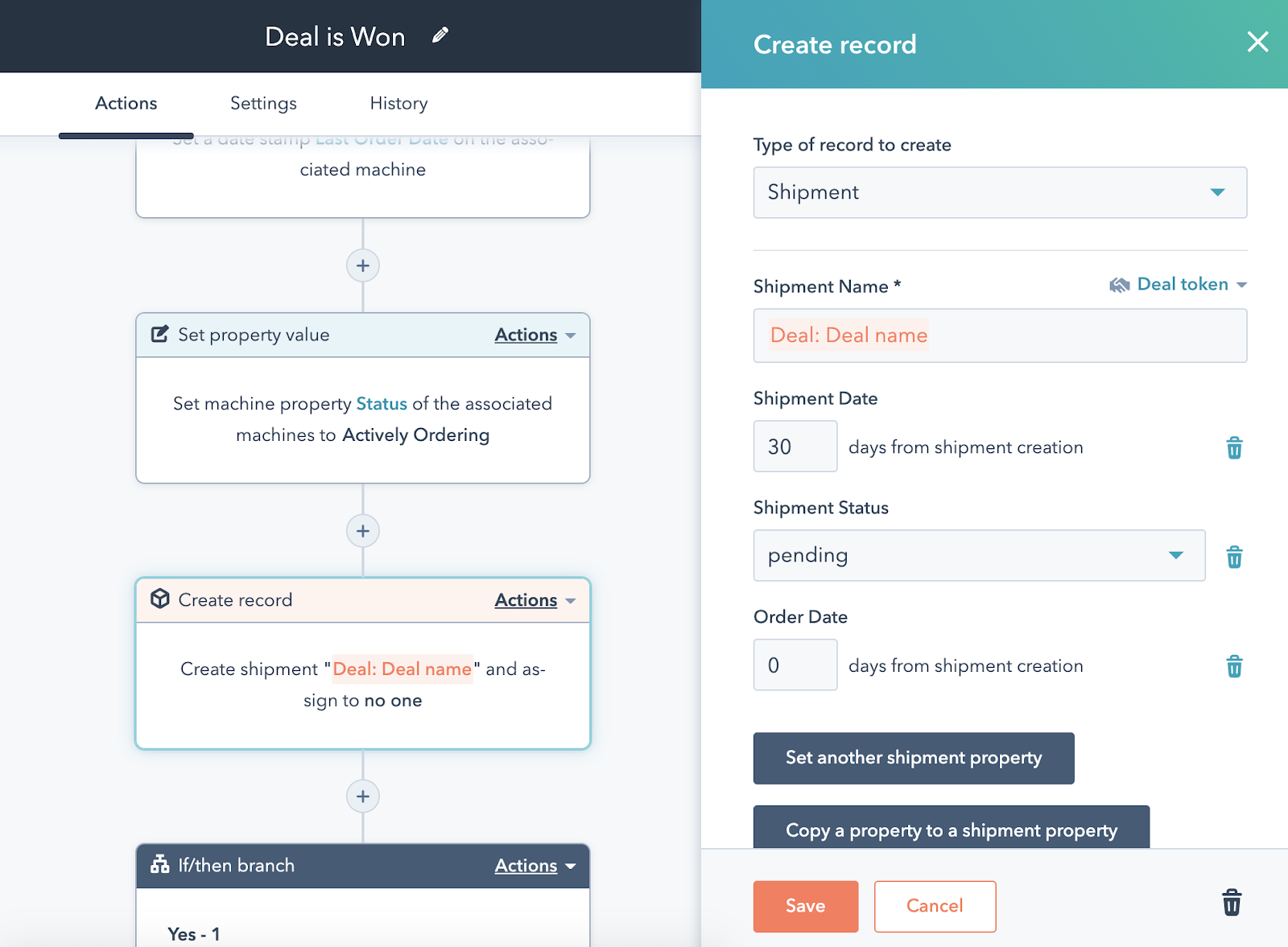 These shipments can then be referenced via a Shipment Dashboard. This helps the Shipment Managers keep track of which shipments still need shipping dates, which shipments have gone out recently, and which ones have been received.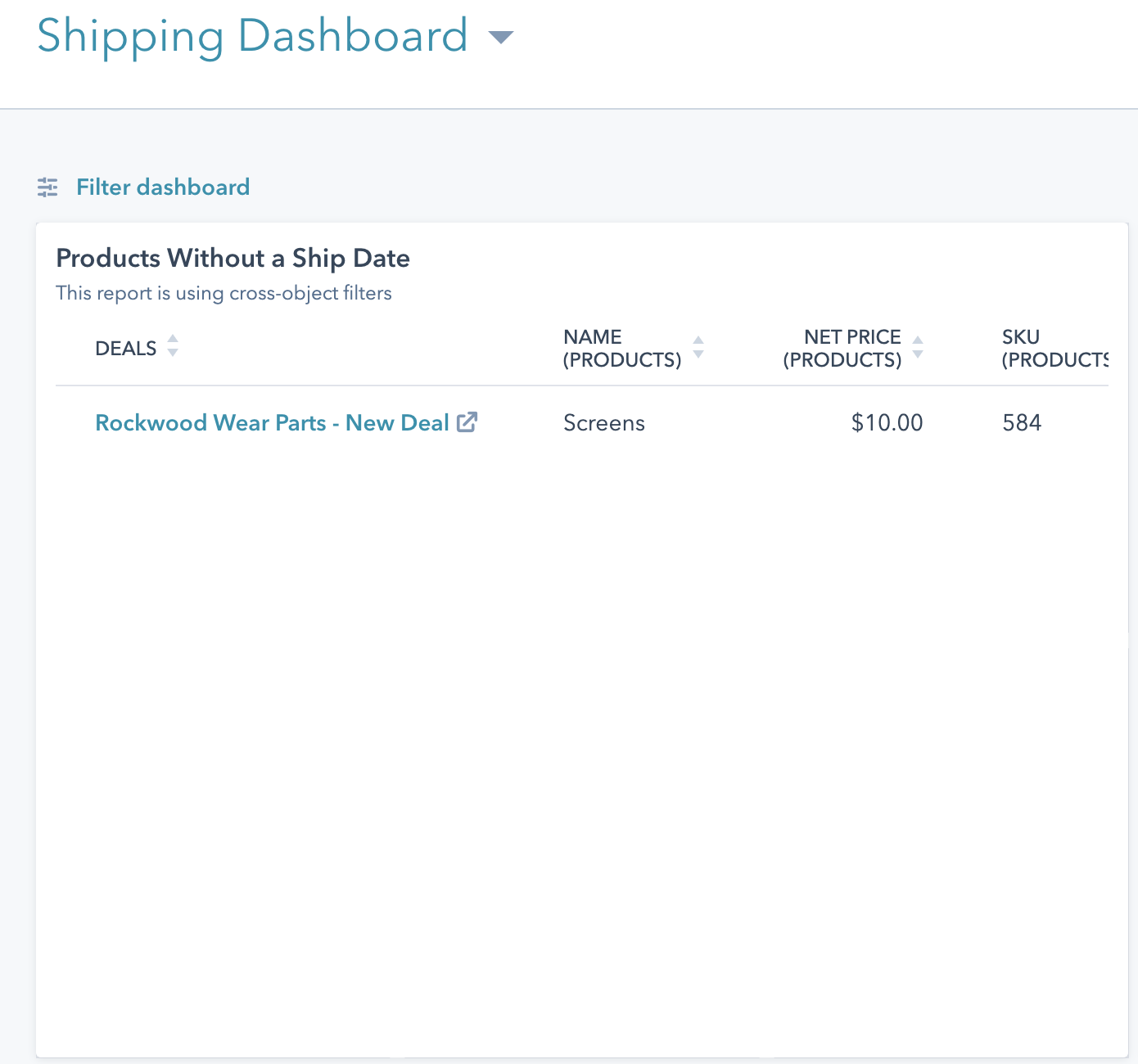 By leveraging HubSpot's automation features, Rockwood can automate alerts to customers and sales users when their shipments have gone out, delivering an "amazon-like" experience to their customers all entirely out of HubSpot.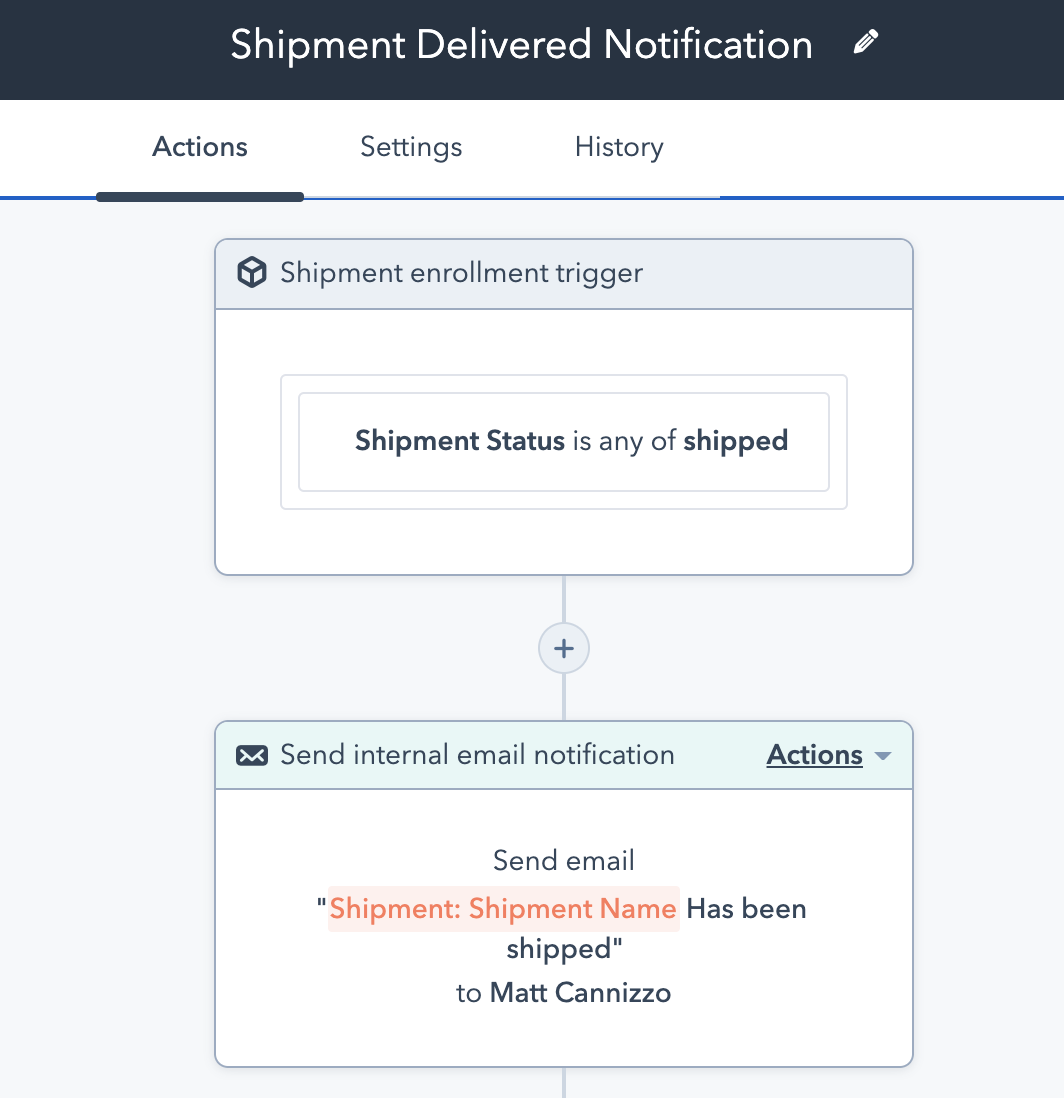 Another Custom Objects use case for Rockwood was being able to track what machines their prospects and customers have in their workshops. Since Rockwood's business is based on selling parts for the machines their customers already have, tracking not only which machines a customer has, but also when that machine last had parts ordered and which machines have never had parts ordered helps their team prioritize their sales activities.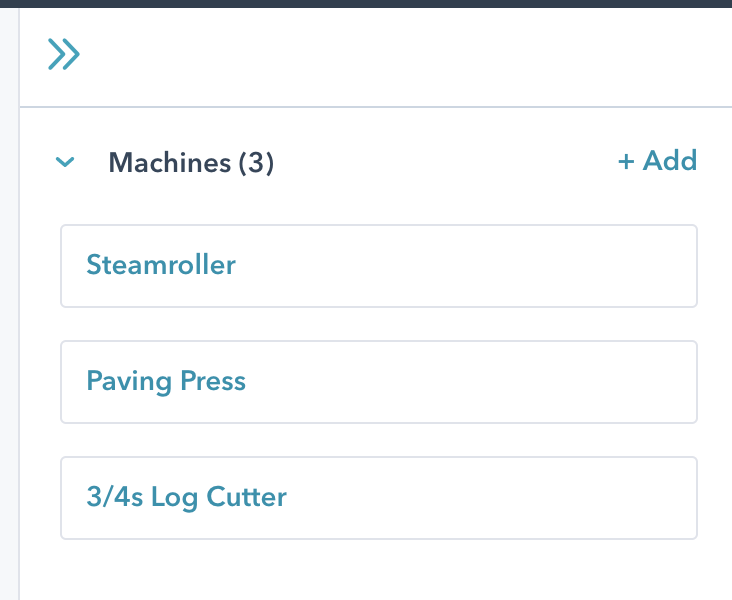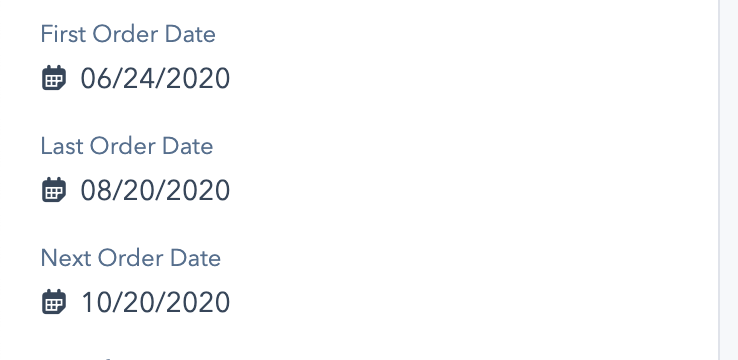 These dates also allow Rockwood to build automations, queueing up marketing emails and sales activities for their team to reach out to customers who are forecasted to be ordering again soon.
Leveraging another HubSpot Enterprise feature, Calculated Properties, we can determine the "sell-through" on each of Rockwood's accounts by dividing the number of machines that are actively being ordered from Rockwood by the total number of machines we know a customer has. This allows us to unlock ABM plays and determine target accounts for growth, enabling sales reps to focus on generating initial orders and growing accounts with high potential.
HubSpot's Capabilities Empower Companies like Rockwood Enterprises
Already famously easy to use, HubSpot now has enterprise-grade extensibility that places it in a higher tier than even the most popular enterprise CRM platforms. HubSpot can fully replace even enterprise systems and other software using Custom Objects, granting companies like Rockwood Enterprises the customization and capabilities they need to drive sales and perform more efficiently.