If you're a HubSpot Professional user that provides a lot of quotes to your prospects, you may be wishing you had more automated tools to make this process easier. Well, we have good news for you: Quote-based workflows are now available to HubSpot Pro users!
In this article, we will explore what quote-based workflows are and how they can add value to your business. We will also show you how to create and use a quote-based workflow in HubSpot.
What Are Quote-Based Workflows in HubSpot?
HubSpot workflows come in a variety of types, but they are all used to automate your marketing, sales, and service processes within HubSpot.
HubSpot's quote-based workflows are custom workflows that quote a customer's specific order. These workflows can be used for a variety of purposes, such as creating proposals, processing orders, creating web pages with prospect-specific pricing information, and more.
The Value of HubSpot's Quote-Based Workflows
Quote-based workflows can add value to your business in several ways. First, they can help you save time by automating certain tasks. For example, if you use quote-based workflows to create proposals, you will no longer need to manually create these proposals.
Second, quote-based workflows can help you improve your customer service. By automating tasks such as processing orders, you can provide a better experience for your customers.
Finally, quote-based workflows can help you increase your sales. By automating tasks such as creating proposals and processing orders, you can close more deals and increase your revenue.
HubSpot's quote-based workflows are a valuable addition for Pro tier users. With this feature, you can save time by automating tasks, improving your customer service, and increasing your sales. To get started using quote-based workflows in HubSpot, sign up for a free HubSpot account today.
How to Use HubSpot's Quote-Based Workflows
To create a quote-based workflow, you will need to use HubSpot's Workflow Builder. This builder allows you to create custom workflows that quote a customer's specific order.
You can enroll quotes into your workflow as they are created. This makes the workflow repeatable. The workflow can also contain almost any parameters you need for your quote.
Navigate to the Automation section of your HubSpot Sales account and go to "Workflows." Click on "Create workflow" in the upper right.
Once you reach the workflow page, you can choose to start from scratch, or you can use a template. If you choose to start from scratch, you'll have the option to select a specific object for your workflow. It's here that you can select "Quotes."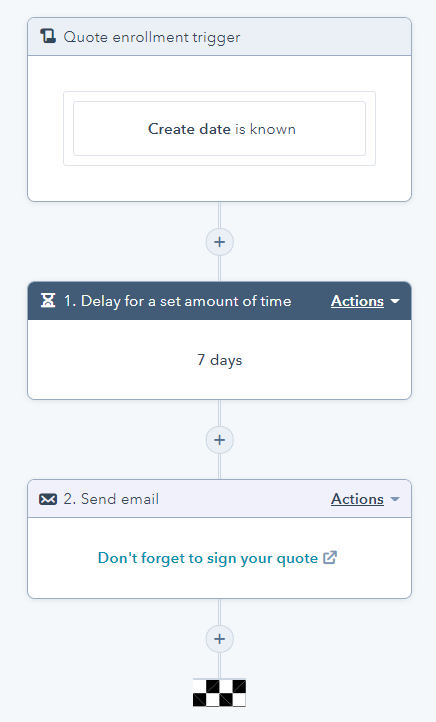 (Source: HubSpot Community)
Once you've selected a Quote as your object trigger, you can map out the workflow as you see fit.
For example, you can create a workflow that sends emails to contacts. You can even include delays between email sends to nurture your prospects, then auto-enroll prospects into new workflows once a quote has been signed.
Start Leveraging Quote-Based Workflows in Your HubSpot Pro Account
HubSpot Professional users should take advantage of quote-based workflows if they are still relying on manual processes to manage their quotes. Building a quote-based workflow is just as easy as building any other type of workflow in HubSpot. They could save you valuable time, and they could help you close more deals by making your quoting process much more streamlined and efficient.
To learn more about how you can leverage HubSpot workflows, contact us at Aptitude 8 today.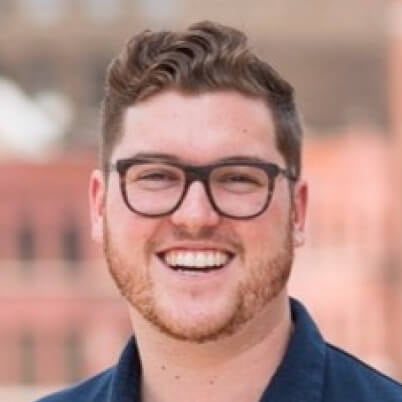 Connor Jeffers
Connor is Aptitude 8's Founder and CEO. He has over a decade of experience steering companies Systems Orchestration, Digital Transformation, Revenue Operations, and Growth and while he now spends more time on client strategy than direct implementation, he loves nothing more than getting his hands dirty with data and testing new automations.