Gone are the days of using Hubspot as simply your marketing automation tool. With a bit of imagination and ingenuity, you can use existing functionality to power other internal efforts.
As an example, we use a deal pipeline for tracking candidates and applications.
To make this work, we use a custom object for "Jobs" and associate people to jobs they apply for using a form. This operates the same way as your content download workflows. Once the applicant is enrolled in the workflow, they get assigned as a deal in our "Hiring pipeline".
We have essentially taken the logic most sales teams use for automated pipeline management and applied it to our hiring process.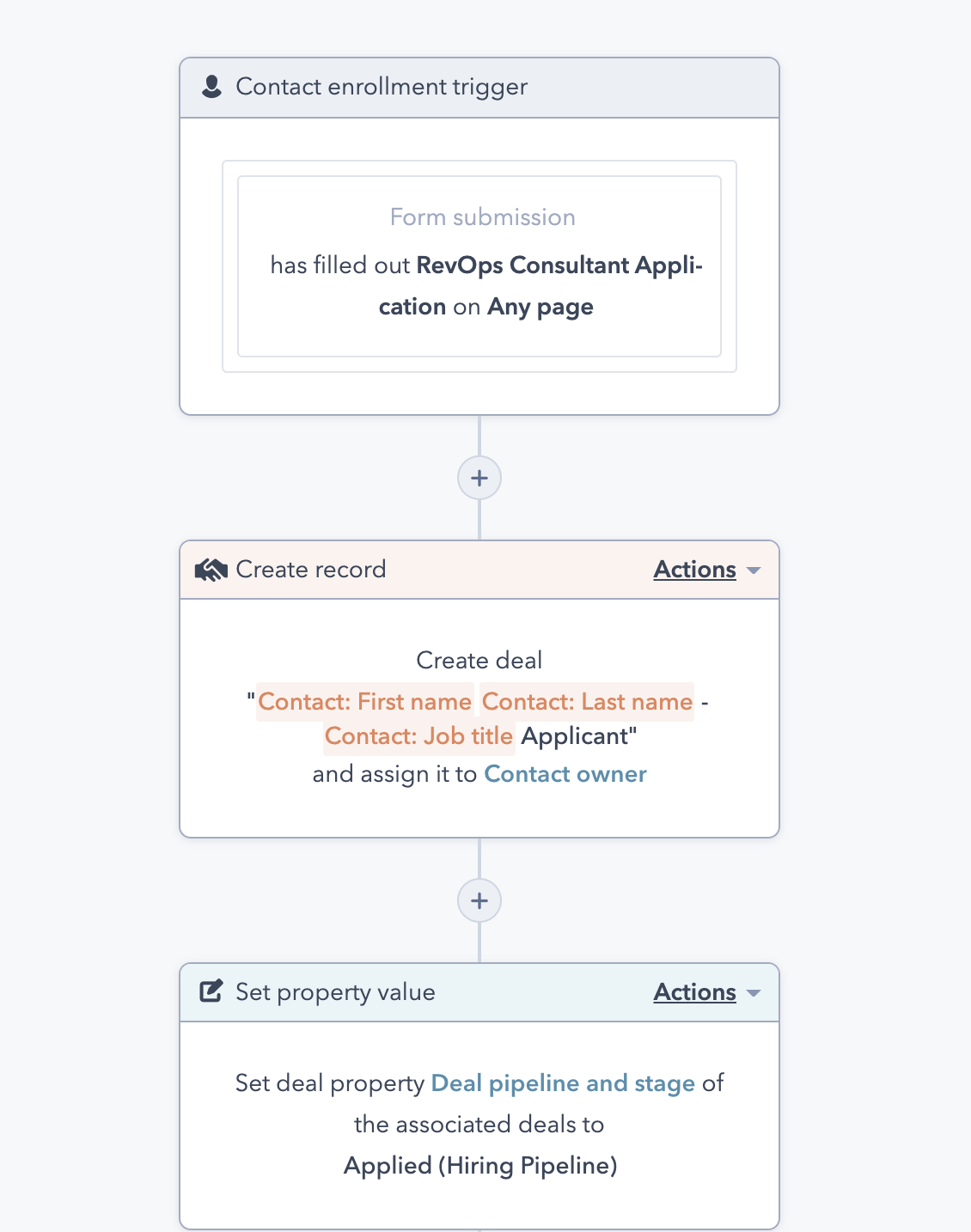 ‍
Once the hiring manager is alerted that a new "deal" has been created, they qualify the applicant and move their deal stage to "phone screen" if they are interested in speaking with them. As this stage change happens, we automatically send them an email with our Hubspot Meetings link for them to book a screening call.
Once we complete our screening call, our hiring manager decides whether to progress this candidate or not. If we advance them to our next phase, we ask our hiring manager to rank the candidate based on our hiring values on a scale of 1-10: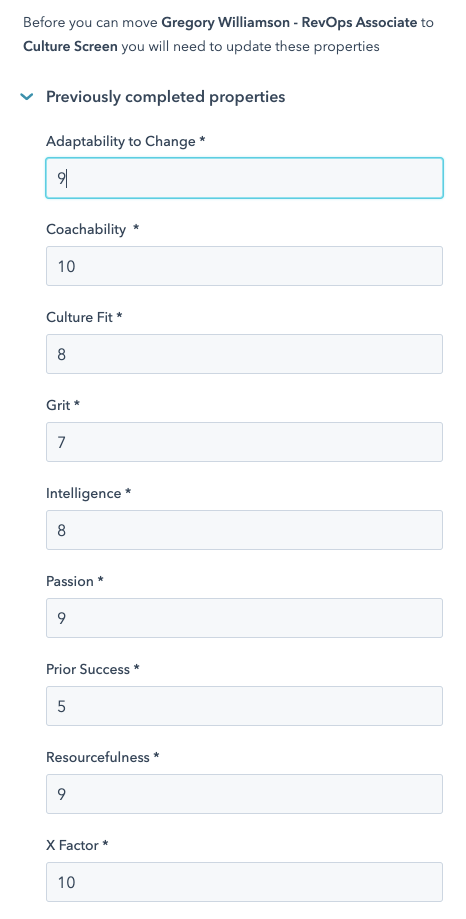 ‍
Once values have been assigned to each category, we use a deals based workflow to copy over the "Candidate score". This total score gets translated into the deal amount so hiring managers can see the total score throughout the pipeline: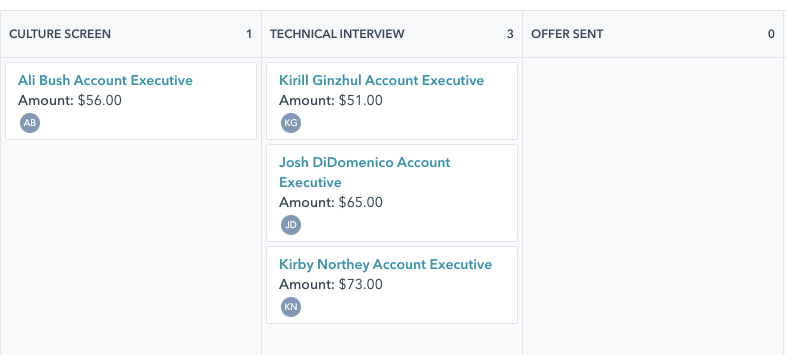 Should candidates not meet our criteria, we move them to Unqualified and prompt the user to enter why this person is unqualified and if we want to automatically send a rejection email:


Capturing this information immediately after the unqualified designation was selected eased up downstream bottlenecks in our hiring pipeline. Our team was spending too much time trying to remember feedback on each candidate, while also managing follow up questions from candidates that had fallen through the cracks and never received final notice of our decision.
Our rejection automation deal based workflow takes this information and copies into a contact property, and then sends a personalized email based on that property: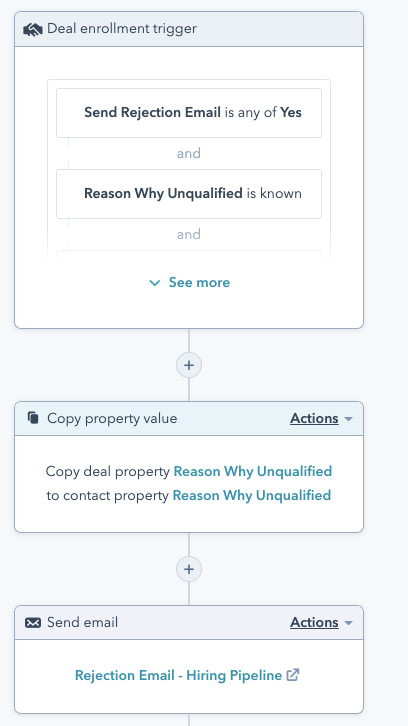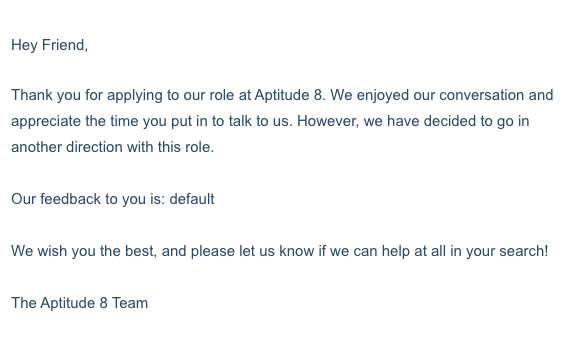 This workflow not only saves our hiring team time and notifies candidates where they stand, but it also ensures we are providing feedback throughout our hiring process to prospective candidates.
Finally, once we have narrowed down our candidates and have found someone we want to have join our team, we leverage a custom quote template. This is sent from Hubspot and includes: an offer letter where their job title, annual salary, and start date are all populated from fields on the deal and merged into our custom quote template.
Once that letter is signed, we use a quote based workflow to mark the deal as closed won, notify the hiring manager, and our operations team to get the process started of bringing them on board.
Interested in learning more about HubSpot as a CRM Platform and building custom solutions like this? Lucky for you, this is what Aptitude 8 excels at! If you are ever interested in talking about your project, give us a shout!