Running a real estate business comes with significant challenges. From managing client relationships to keeping tabs on properties, most real estate firms have a lot of data to keep track of. To be successful, you need to be able to manage your data effectively and respond quickly to both clients and partners.
Thankfully, there are tools out there that can help make things a little bit easier. One such tool is HubSpot.
In this article, we'll explore how real estate professionals can use HubSpot to create better relationships with clients, automate tasks, and manage their portfolios.
Forming Closer Client Relationships with HubSpot's CRM
One of the key benefits of HubSpot's CRM is its ability to help real estate professionals nurture closer relationships with clients.
With HubSpot, you can track all interactions with clients, from the initial contact through to the closing of a sale. This gives you a complete history of each client interaction, allowing you to build a more complete picture of each client and provide them with better service.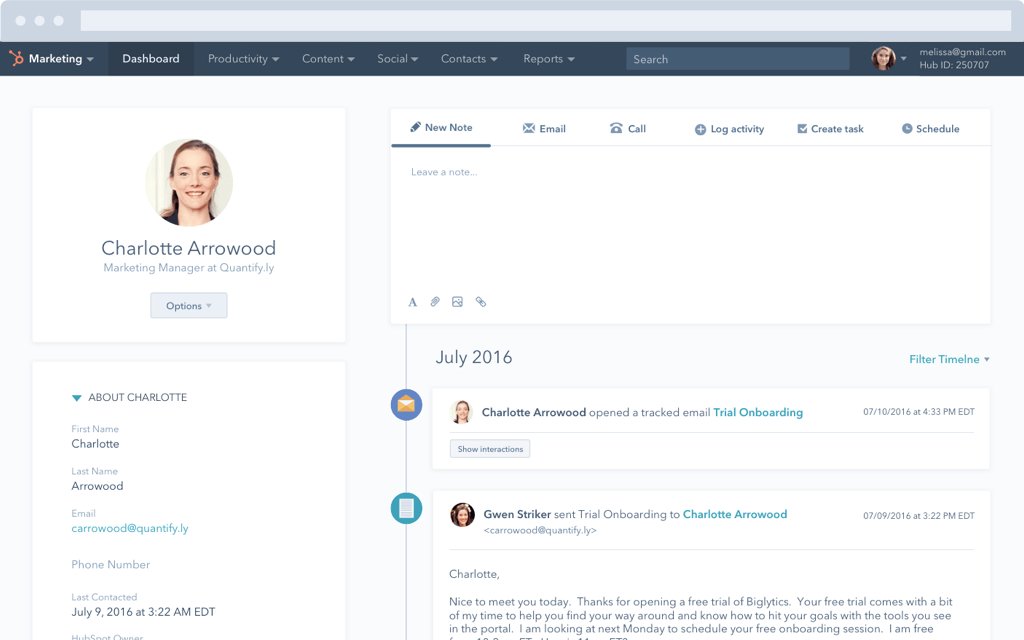 (Source: HubSpot)
In addition, HubSpot's CRM offers powerful tools for creating and managing leads. You can create custom lead capture forms, track leads in real time, and send automated email marketing campaigns that will help convert leads into customers.
HubSpot even includes a website builder and content management system (CMS) that integrates seamlessly with your database. You can use it to generate a real estate website complete with interactive forms, property listings (more on that later), and other important information.
This combination of features makes HubSpot an ideal tool for real estate professionals who want to build closer relationships with their clients.
Leveraging Automation for Efficiency
HubSpot offers a lot of features to help real estate professionals with their work. One of these is the ability to automate tasks. You can set up HubSpot to automatically do things like send emails to clients or add new leads to a list. This can save you a lot of time and make your work a lot easier.
Some of the most powerful automation features HubSpot delivers are workflows.
A HubSpot workflow is a set of rules that dictate how HubSpot should behave in a specific situation. Workflows typically use if/then logic to trigger new automated tasks based on what happens in specific contexts.
Workflows can be used to automate other tasks, such as updating contact information, automating a contact's entry into deal stages, and controlling the flow of data through HubSpot and integrated apps. For example, you could create a workflow that automatically updates the status of a contact's lead score whenever they open or click on an email from you.
Managing Real Estate with HubSpot's Custom Objects
HubSpot has methods to store many different types of data. Most commonly, data is stored as objects in your database. The default HubSpot objects are contacts, companies, deals, and tickets.
Now, however, HubSpot users can create "custom objects," and there are almost no limitations to what types of objects you can store in your database. For example, as a real estate professional, you can create a custom "property" object to associate data with the properties in your portfolio.
This enables you to effectively manage your portfolio the same way you would any other objects in your database. It also enables you to use your property objects in automated workflows.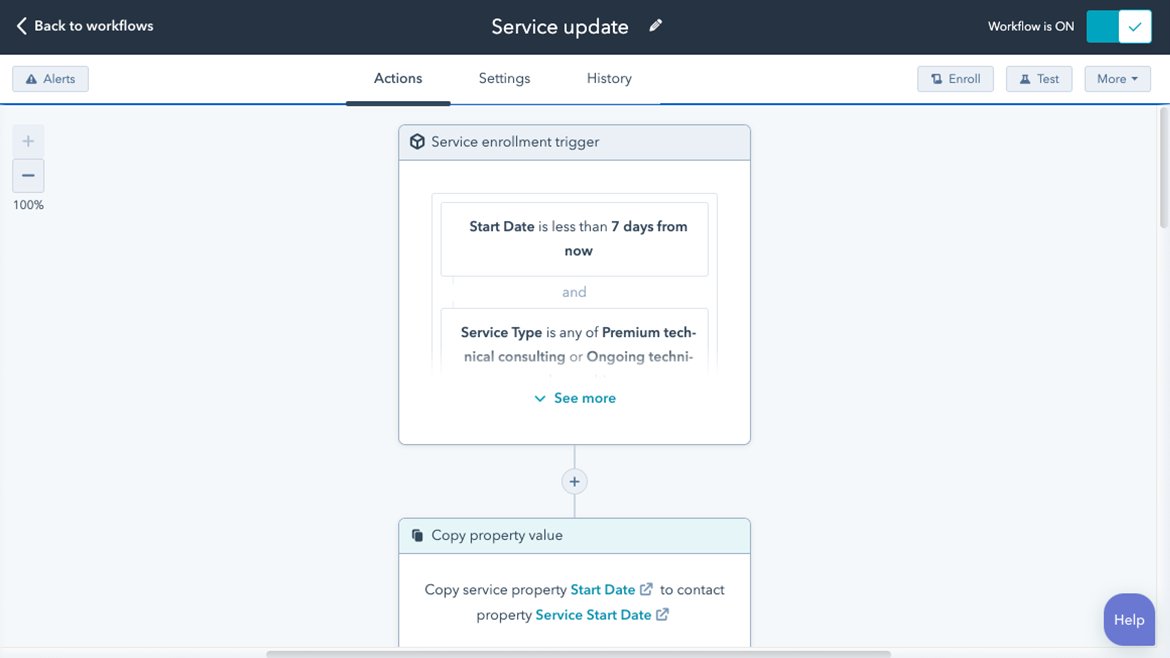 (Source: HubSpot)
You could also auto-fill information in messages to clients using property objects, associate deals with those objects, create automated marketing campaigns using them, and much more.
If you use HubSpot to build your website, you can auto-generate content on it using these custom objects. You can effectively list all your properties on your website without having to do any web development each time. Just build your template, then input data about each property to populate your site.
Creating custom objects enables you to access your entire real estate business from a single location. You won't need to jump to different tools just to view your properties, get information about clients, or send out emails.
Give Your Real Estate Business a Boost with HubSpot
HubSpot offers real estate professionals a wide variety of features to help them manage their work more effectively. These features include automation tools, the ability to create custom objects, and powerful integrations with other applications.
Using HubSpot can give your business a serious boost. To learn more about HubSpot features and how they can help your real estate business, contact us at Aptitude 8. We can help you build a plan to integrate HubSpot into your current operations.