Franchise owners have different needs compared to other business owners. Not only do they need to worry about the day-to-day operations of their businesses, but they also need to keep up with their brand marketing, all while ensuring franchisees adhere to the standards associated with their brand.
There are hundreds of solutions out there that can help, but HubSpot offers a complete set of tools to make franchise management easier, both for the franchisor and the franchisee.
In this article, we will explore how HubSpot can be used by franchise owners to improve their marketing, sales, and customer service operations.
What Makes Franchises Different?
Several aspects of franchise ownership set it apart from other business models.
A Network of Independent Businesses
Franchises typically operate as a network of independent business owners who are all associated with a larger corporate parent, or franchisor. This means that each franchise has access to the same branding, marketing strategies, and resources as the franchisor, allowing them to easily create a consistent experience for their customers across locations.
Franchisees technically own the locations associated with the franchise, but they do not own the brand. They are responsible for operating their segment of the business and delivering results based on the requirements of the corporate parent.
For many, franchising is a turnkey way to start running a business without having to develop an independent set of branding and marketing materials. Long-standing franchises also come with a built-in reputation and customer base, which can make it easier to get started as a business owner.
Branded Marketing
Business owners tend to enjoy their independence, but as franchisees, they must maintain the brand's standards when engaging in marketing activities. This means franchise owners must be able to establish and disseminate brand standards across the franchise.
Likewise, franchisees need to be able to access brand assets quickly and easily. They must be able to receive cumulative updates from the brand on aspects like messaging, pricing, and merchandising.
Reporting from Multiple Businesses
Franchise owners and franchisees need a streamlined way to communicate, deliver reporting, and strategize. The reporting aspect is perhaps the most important, as this is what allows the franchisor to determine the health of different franchise locations or business segments.
Why HubSpot is a Good Fit for Franchises
Franchises are compartmentalized businesses in that each location or segment of the company is a semi-autonomous unit. This can add complications without the right solution. For example, if one franchisee decides to start an independent marketing effort, it could deviate from brand standards without the right guidance.
HubSpot has unique features that make it suited for franchises, including robust reporting features. Its Marketing, Sales, Service, and Operations Hubs can help the brand establish standards across the board.
Here are a few of the most common challenges associated with franchises and how HubSpot can help.
Adhering to Strict Corporate Guidelines is Easy
One of the biggest challenges is that franchises need to abide by corporate guidelines while still maintaining their independence. Franchise owners must adhere to certain brand standards, marketing strategies, and resource allocations while also adapting their business operations to fit into the local market.
HubSpot makes it easy for franchises to establish brand standards across the company and ensure they are featured at every location. Through HubSpot, franchises can create and easily generate and manage brand content, allowing them to remain consistent with the look and feel of the corporate parent's branding guidelines.
That means individual brand assets can be created and disseminated en masse with little hassle, and without a trail of emails.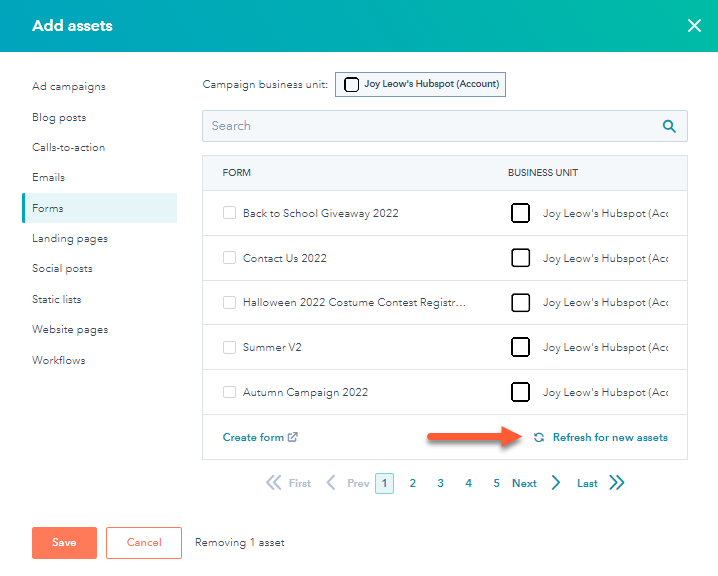 (Source: HubSpot)
Using the Marketing Hub, HubSpot users can generate helpful templates for emails, web pages, blog posts, and more. All these assets can be used across the franchise. It's a central place for owners and franchisees to access branding assets, ensuring that everyone is aligned.
HubSpot Delivers Robust Reporting
Additionally, franchise owners must also be able to track their performance over time and compare it to other locations in the franchise. This can be difficult without a centralized system for monitoring results and metrics.
HubSpot's reporting tools provide franchisees with the ability to track performance and compare results through comprehensive dashboards. HubSpot's reporting capabilities can give franchise owners an overhead view of their operations, providing them with valuable insights into how each segment is performing.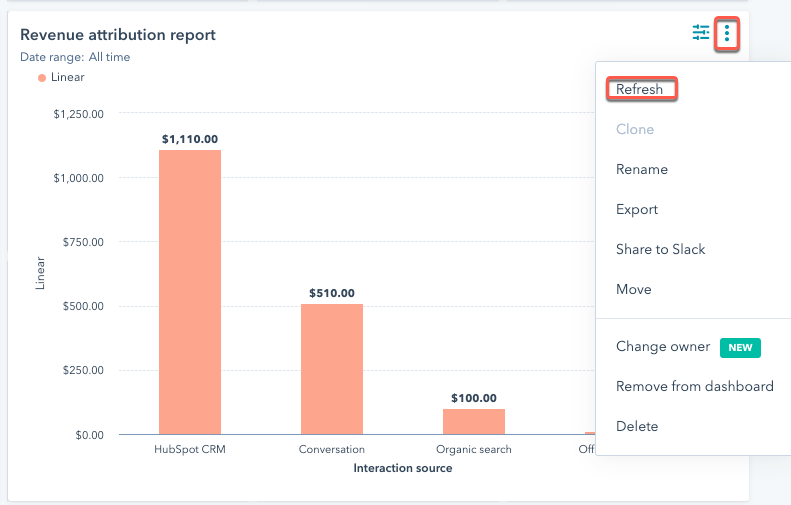 (Source: HubSpot)
The HubSpot dashboard even provides an easy-to-use interface that requires virtually no coding experience. Franchise owners can use the system to create custom reports based on the specific metrics they'd like to track. They can then generate easy-to-understand visualizations based on the data in HubSpot.
You Can Coordinate Marketing at Scale
A single franchise can occupy a single town or city, or it could span an entire region. Regardless of size, the franchisor must be able to coordinate marketing efforts among multiple franchisees at once. In addition to brand standards and assets, this means generating and monitoring individual campaigns across multiple locations, channels, and people.
HubSpot's marketing Hub helps franchise owners coordinate marketing campaigns across their different franchise locations by providing a streamlined system for tracking and monitoring results. Franchisees can be provided with limited user accounts so they can input data and access important information.
The Marketing Hub's built-in reporting features allow owners to track performance metrics, giving them real-time insights into the success of their campaigns.
With HubSpot, owners can quickly identify which campaigns are successful and which ones need revision. It can also help with issues like attribution, which is important for franchisors to determine which franchise locations are performing and which aren't.
Operate Your Franchise Seamlessly with HubSpot
If you're a franchisor or franchisee, you should consider adopting HubSpot as your go-to tool for marketing coordination and reporting. HubSpot's features make it easy for owners and franchisees to adhere to corporate branding guidelines, track performance over time, and coordinate marketing efforts among multiple locations. Its reporting tools provide valuable insights into how each segment of the business is performing.
To learn more about what HubSpot can do for your franchise, contact us today at Aptitude 8.