Software-as-a-service (SaaS) is one of the most widely used products on the cloud market, and the industry will only continue to expand. According to Grand View Research, the global SaaS market is expected to expand at a compound annual growth rate (CAGR) of 11.0% from 2022 to 2028.
SaaS products have received widespread adoption among both businesses and consumers. This is great news for the industry, but it also means competition is fierce among SaaS companies, even for niche services.
If you're part of a software-as-a-service (SaaS) company, HubSpot is the perfect marketing and sales platform for you. HubSpot offers a wide range of features that can help you increase sales, attract new customers, and provide customer service.
What Makes SaaS Companies Different?
There are a few key factors that make SaaS companies different from other types of businesses.
The Recurring Revenue Model
SaaS companies have a recurring revenue model. This means that customers pay a subscription fee to use the product, and the company can rely on predictable income streams.
Subscription-model services are beginning to take off in the consumer product sector. However, the SaaS subscription model stands in contrast to companies that engage in traditional product sales and fulfillment because there is no physical product.
Cloud Services
SaaS products are cloud services delivered over the internet. This allows customers to access them from anywhere in the world, which makes them attractive to businesses with multiple locations. There is virtually no overhead to deliver a SaaS product.
However, this means that SaaS companies need the best tools available to engage with their customers online and deliver services digitally.
Customizable Products
SaaS products are typically modular and customizable. This means that businesses can tailor them to their specific needs, which makes them more flexible than traditional software products.
Of course, this also makes maintaining SaaS products extremely important, and most customers will expect regular updates with bug fixes, as well as new features and capabilities.
Regular Maintenance and Updates
SaaS products require regular maintenance and updates. SaaS companies also need an easy way for identifying and fixing bugs in their software, such as by empowering customers to submit tickets based on their challenges with the tool.
Why HubSpot is a Good Fit for SaaS Companies
Because SaaS companies have different requirements than others, they need a marketing, sales, and service platform that will support their robust needs.
HubSpot is also uniquely suited to solve some of the most common challenges among SaaS companies, such as the following.
Digital Means of Acquiring and Retaining Customers
It can be difficult to attract and keep customers in the highly competitive SaaS market. Even in niche categories like business marketing and enterprise management software, there are already several competitors, not to mention established players that have been in the business for years.
HubSpot provides a comprehensive set of digital marketing and sales tools that SaaS companies can use to their advantage. These tools enable SaaS companies to outrank other tech companies with SEO, automate lead nurturing, respond to hot leads quickly, and retain customers through easy-to-use communication tools and a robust contact database.
Some of the tools that enable this include a website builder, or CMS, email marketing tools, social media marketing solutions, and automated workflows. All these tools are embedded in HubSpot's various "Hubs," which include the Marketing, Sales, Service, CMS, and Operations Hubs.
Managing Service Requests at Scale
SaaS companies receive a significant number of support tickets from their customers. These tickets are typically requests for the company to address bugs and errors within the software. Managing these tickets can be a challenge without the right solution in place.
At its core, the HubSpot Service Hub is a ticket management system that enables SaaS companies to manage and track customer service requests at scale. It offers a variety of features, such as the ability to create and assign tickets, track response times, and set up email notifications. This allows SaaS companies to solve customer service issues quickly and easily.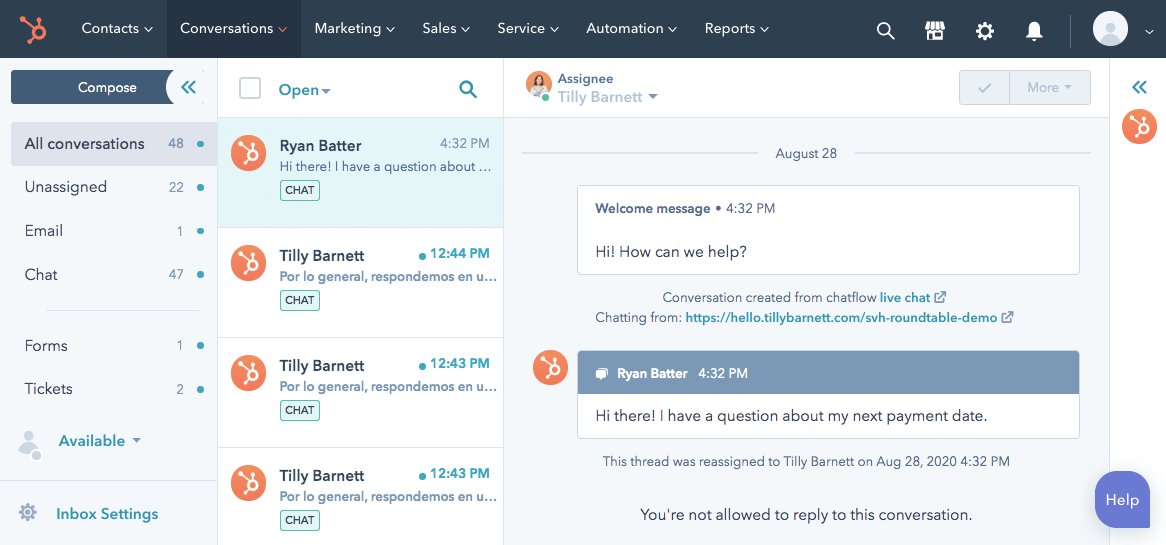 (Source: HubSpot)
Another key benefit of the HubSpot Service Hub is that it integrates with HubSpot's other marketing and sales tools. This means that customer service representatives can see a customer's full purchase history and contact information, which makes it easier to provide quality customer service.
The HubSpot Service Hub is also customizable, so SaaS companies can tailor it to their specific needs. This allows them to create a system that meets their specific requirements for managing customer service requests.
Synchronizing Apps and Data Across Solutions
As technology companies themselves, SaaS companies need a significant number of apps to operate their businesses. They may share some of the same apps as other companies, such as project management and collaboration tools, but SaaS companies also need a robust data operation and a means of building, launching, and delivering updates to their apps.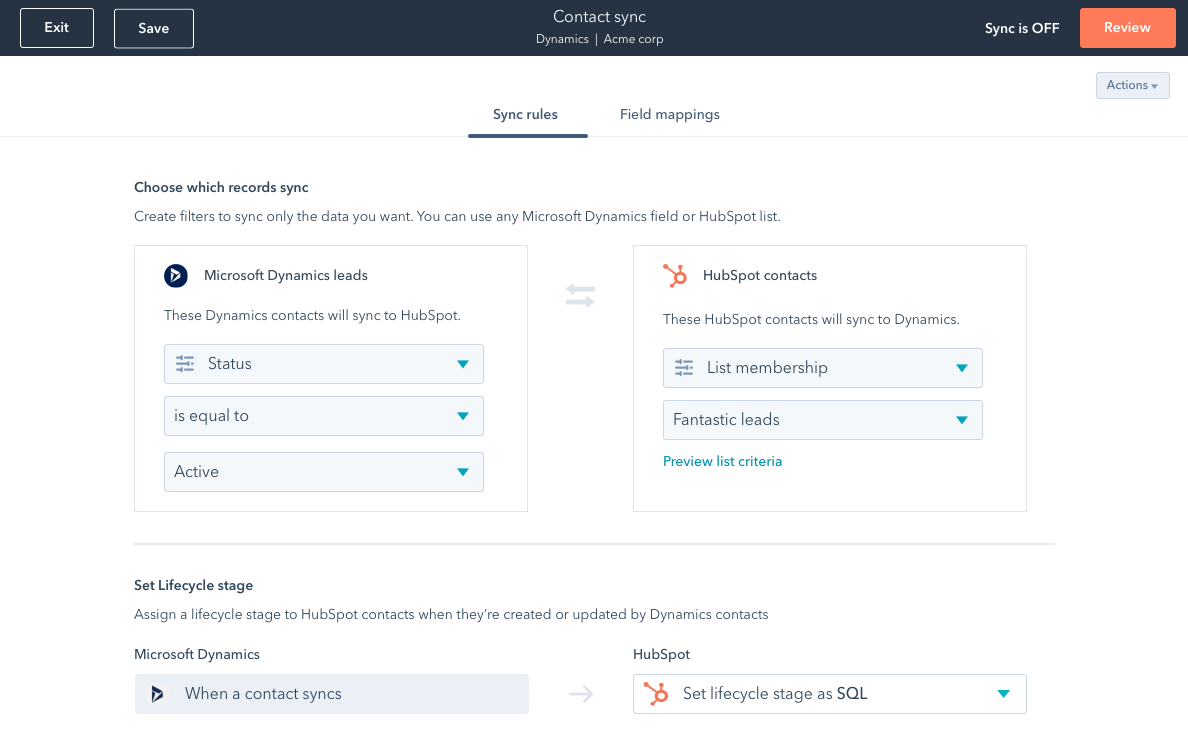 (Source: HubSpot)
The HubSpot Operations Hub can sync a SaaS company's apps, so data flows are optimized and there is less risk of corrupt and unused data. This product includes programmable automation, data quality automation, and several pre-built integrations for some of the most popular business solutions out there.
HubSpot and SaaS Go Hand-in-Hand
It's important to point out that HubSpot is a SaaS company as well, and it's one of the most respected and widely used platforms out there. This makes it an ideal choice for SaaS companies hoping to optimize their operations, keep their data clean, and keep customers happy with their products.
For more information about how HubSpot can help your business, contact us at Aptitude 8 today.