HubSpot's custom objects feature opened a wealth of new possibilities for HubSpot users. Sales, marketing, and service teams are no longer restricted to the handful of objects already available in HubSpot: Companies, Contacts, Deals, and Tickets.
Now, HubSpot users can create any object—a category of information represented in your HubSpot database—for almost anything. For example, real estate organizations can create objects that represent an actual piece of real estate, not just a contact or deal associated with it. An insurance company could create custom objects for both "Brokers" and "Employers" to separate contact records with different types of customers.
Custom Object Pipelines
As you can imagine, this opens numerous possibilities for pipeline management. Custom objects can be integrated into automated workflows within HubSpot just like any other object. For example, if you have a custom object representing the contractors your organization works with, you can enroll them in a workflow that automatically sends them emails, processes their invoices, or notifies your team when they complete specific actions.
As of September 2021, members of the HubSpot product team confirmed to the HubSpot community that custom objects now have pipelines capabilities. They're also viewable through the "board" or Kanban view, which helps you visualize your pipelines in action: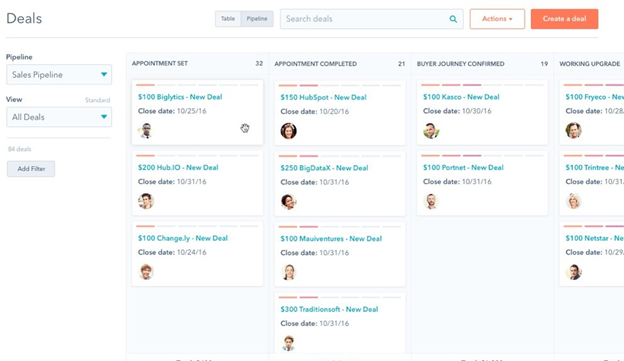 Pipelines are designed specifically to help you track progress on certain events and actions. In the sales pipeline featured above, you can see the sequence of events that make up the pipeline: "appointment set," "appointment completed," etc. Custom object pipelines work similarly but using custom objects instead of HubSpot's standard objects.
Here are a few great examples of custom object pipelines.
1. Orders and Fulfillment
Organizations that manufacture goods to be sold in stores, over third-party marketplaces, or through proprietary marketplaces often use separate systems to track the delivery and fulfillment of those products. Sometimes, those systems are provided by third-party organizations.
While this model has worked well in the past, these types of companies would benefit greatly if they could track this information directly in HubSpot. This is especially true if team members are used to doing most of their daily work through the HubSpot platform.
Now, digital commerce companies can create custom objects to represent their orders and shipments, enabling them to track their progress directly through a HubSpot pipeline. This could involve any sequence of events necessary to fulfill an order, such as new order confirmation, shipping confirmation, in transit conformation, delivery conformation, return information, or order canceled information. It can even include and any notes about delays or disruptions to the order.
These objects can even be enrolled in automated workflows to send emails and other messages to relevant parties during the fulfillment process.
2. Projects
You can create custom objects based on projects, whether they are related to your core business operations or your marketing, sales, and service departments. Those project pipelines can include important information about each phase of the project, such as when it's ready to start, in progress, paused, past due, or completed. You can even use project health as a pipeline to view color-coded project statuses like green, yellow, red, and orange.
By managing your projects in HubSpot, you can figure out what projects are at risk at a glance. You'll have a better understanding of the status of all your projects, allowing you to drive automation from them. For instance, you could alert a project owner that their project is past due or drive an upsell automation workflow for when a project is marked completed.
3. Invoices
Creating an invoice pipeline will allow your finance team to manage their invoicing workflow inside of HubSpot, easily updating and categorizing invoices based on their statuses. You can also use HubSpot workflows and email reminders to automate your collections process or send "thank you" messages to customers when they pay.
By having your invoices in HubSpot, your sales and service teams will also know the status of customer payments to inform their communications. If you use rollup formula fields, you can even run calculations to figure out your customer's lifetime value (LTV) and balance outstanding, then build automations off of this data.
This can make complex invoicing tasks much more streamlined. Invoice records can even be associated with contacts, tickets, and sales to provide service and finance teams with a more complete view of the member experience.
Build Your First Custom Object Pipeline
Whether you're new to HubSpot or still mastering custom objects, you don't have to wait to start using custom object pipelines to your advantage. Aptitude 8 can help you identify the most valuable custom objects for your business and guide you through the process of developing, managing, and drawing value from custom object pipelines.
Contact Aptitude 8 to get started today.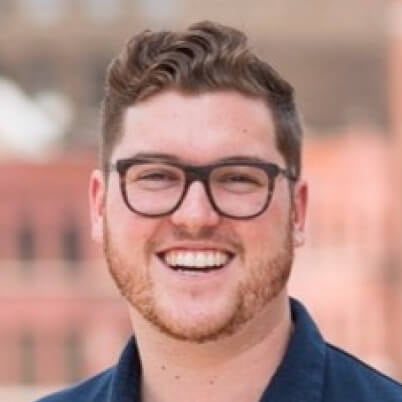 Connor Jeffers
Connor is Aptitude 8's Founder and CEO. He has over a decade of experience steering companies Systems Orchestration, Digital Transformation, Revenue Operations, and Growth and while he now spends more time on client strategy than direct implementation, he loves nothing more than getting his hands dirty with data and testing new automations.