If your company uses HubSpot, you may already know that it integrates seamlessly with many of the most popular business tools and applications. For example, if you use HubSpot's social media management tools, you're technically integrating the platform with channels like LinkedIn, Facebook, and Twitter.
Altogether, the HubSpot App Ecosystem includes more than 500 powerful integrations, and new app partners are joining the ecosystem all the time. If you aren't sure what integrations will work best for your business, here are 10 you should consider.
1. Beacon—For Converting Blog Posts into Lead Magnets
If you're serious about using content to generate leads, Beacon should be on your radar as a potential HubSpot integration.
One of the most popular content strategies among B2B businesses is repurposing existing content to create eBooks, how-to guides, and other types of lead magnets. Beacon makes this process simple. All you have to do is integrate the app, select which content from your HubSpot blog you'd like to use, and use a template to publish a unique lead magnet.
Beacon's templates are also fully customizable. You can use a drag-and-drop editor to align them with your brand and engagement strategy.
2. Databox—For Marketing Analytics
HubSpot already provides you with some great analytics tools, especially if you use the HubSpot CMS to publish your website. But Databox takes marketing analytics to a whole new level.
(Source: HubSpot)
Databox transforms your HubSpot metrics into insightful data visuals and aggregates them to your most-used platforms, like your smartphone or your Slack channel. You can even combine multiple data sources to generate reports, such as from HubSpot's CRM, Google Analytics, and your social media accounts.
3. Eventbrite—For Event Management
If your company hosts events, whether they are virtual or in-person, Eventbrite can help you manage them all. With the Eventbrite HubSpot integration, you can synchronize your event data with your HubSpot contact database and enroll eventgoers into HubSpot workflows.
This integration makes it easy to understand how event registrants engage with your organization, and you can incorporate event data into your overall understanding of individual contacts.
4. Google Ads—For Paid Search Lead Tracking
HubSpot's Ads Software lets you use CRM data to create highly targeted ad campaigns and inciteful reports. Multiple ad platforms integrate with HubSpot, but Google Ads is one of the most popular digital advertising tools on the planet.
Use this integration to manage your Google Ad campaigns directly through HubSpot. You can even view reporting directly through your HubSpot account.
5. Google Calendar—For Scheduling
Millions of professionals rely on Google Calendar to manage their workweek, but it can become a hassle to manually input every phone call and meeting generated in HubSpot. By integrating your Google Calendar into HubSpot, you can automatically synchronize meetings from your calendar to your CRM or vice versa.
Other Google products integrate with HubSpot, too. You can integrate Gmail, Google Cloud, and more.
6. Belch.io—For Building Website Pages
People love the HubSpot CMS because it's relatively easy to use, especially when compared to other platforms that require a decent amount of coding knowledge to operate. But with Belch.io, you can publish pages to your HubSpot website with no coding knowledge whatsoever.
(Source: Belch.io)
Belch.io is a visual "drag-and-drop" webpage builder that integrates seamlessly with HubSpot. Simply build your pages according to your liking, then publish them on your HubSpot website. Belch.io will input all the necessary code automatically. You can even create stylized HubSpot forms through the tool.
7. PandaDoc—For Easy Document Management
PandaDoc allows you to create, send, electronically sign, and track your important business documents through a secure digital environment, and it integrates with HubSpot. You can use the integration to generate and edit documents directly on the HubSpot platform.
PandaDoc also lets you auto-populate documents by merging the content of standard and custom HubSpot fields automatically. The integration will even auto-fill recipients for documents based on your HubSpot contacts.
8. Salesforce—For Closing the Deal
HubSpot has a Sales Hub with a lot of great sales features, but plenty of salespeople still prefer Salesforce when it comes time to close the deal. Rather than outright compete against each other, Salesforce and HubSpot decided to build an integration for their two solutions to give users the best of both worlds.
The Salesforce integration requires no technical setup and allows you to synchronize your marketing and sales databases seamlessly. Your marketers will be able to share valuable insights about prospects with your sales team and even automatically send them lead intelligence.
9. Slack—For Communication and Productivity
Slack is a digital workspace that connects both people and tools, wherever they are in the world. By integrating your Slack app with HubSpot, you can send HubSpot tasks and notifications directly into your Slack channels. Instead of switching between the tools to complete tasks, your team can communicate in Slack and cross of tasks at the same time.
10. Insycle—For Cleansing Customer Data
Insycle is a data management solution that automates data maintenance, cleanses your customer data, and keeps your data organized so it can be leveraged for insights and personalization.
With this HubSpot integration, you can fix data issues automatically when a visitor fills out a form. You can even find and bulk-merge duplicate data sets to keep your data clean and avoid redundancies.
To put this in context, consider this: If your organization has migrated from one data solution or CRM to another over the years, you're likely to have some duplicate data and bad data. Insycle allows you to consistently format all the data you've collected and will collect so that it is structured and ready to use in HubSpot.
Find the Right HubSpot Integrations for Your Business
With more than 500 to choose from, it can be a challenge to figure out which integrations are the right choice for your business. But you don't have to make those decisions alone.
Aptitude 8 specializes in HubSpot implementation, and we can help you find integrations that support your sales and marketing goals. Whether you want to launch a comprehensive content marketing campaign or make it easier to manage your Google Ads, we can help.
Contact us today to find out more.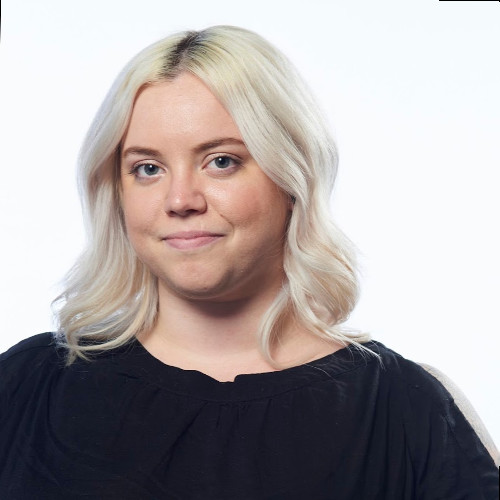 kaitlynn Sirotkin
Kaitlynn Sirotkin is a Solutions Consultant at Aptitude 8 and heads up A8's Sales Enablement projects with Outreach.io She has been a seller, Demand Gen Leader, and has 5+ years of direct RevOps experience helping sales teams get more out of the tools they live in every day.