Rev

Ops
Reimagined.
Where we make business process, and the technology used to deliver it, a competitive advantage.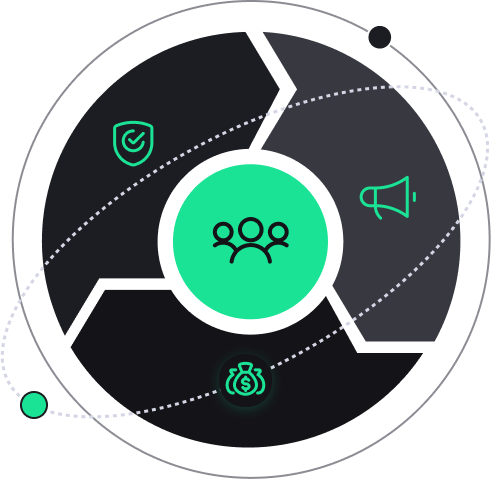 CRM Implementation
We implement a new HubSpot platform and migrate your team

RevOps as a Service
We optimize your process and the systems that run it

RevOps Audit
We assess your current state and help you plan your transformation
Aptitude 8 | Revops
What We Obsess Over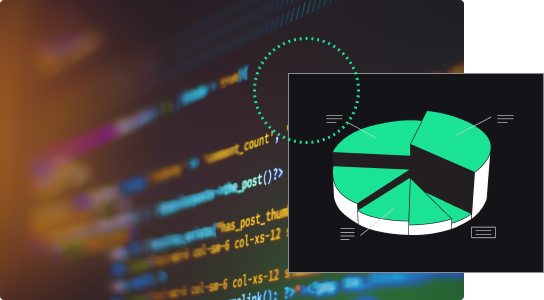 Systems
Where does it happen?


CRM Experts
Practitioners to optimize, implement or migrate your CRM

Sales Hub Consultants
Ready to optimize your pipeline, deals, and CRM to drive revenue

Service Hub Consultants
Creating a world-class service org in Service Hub
Case Studies


Work We're Proud of
We're good at what we do, but don't take our word for it - hear first hand from out clients and see the data for yourself.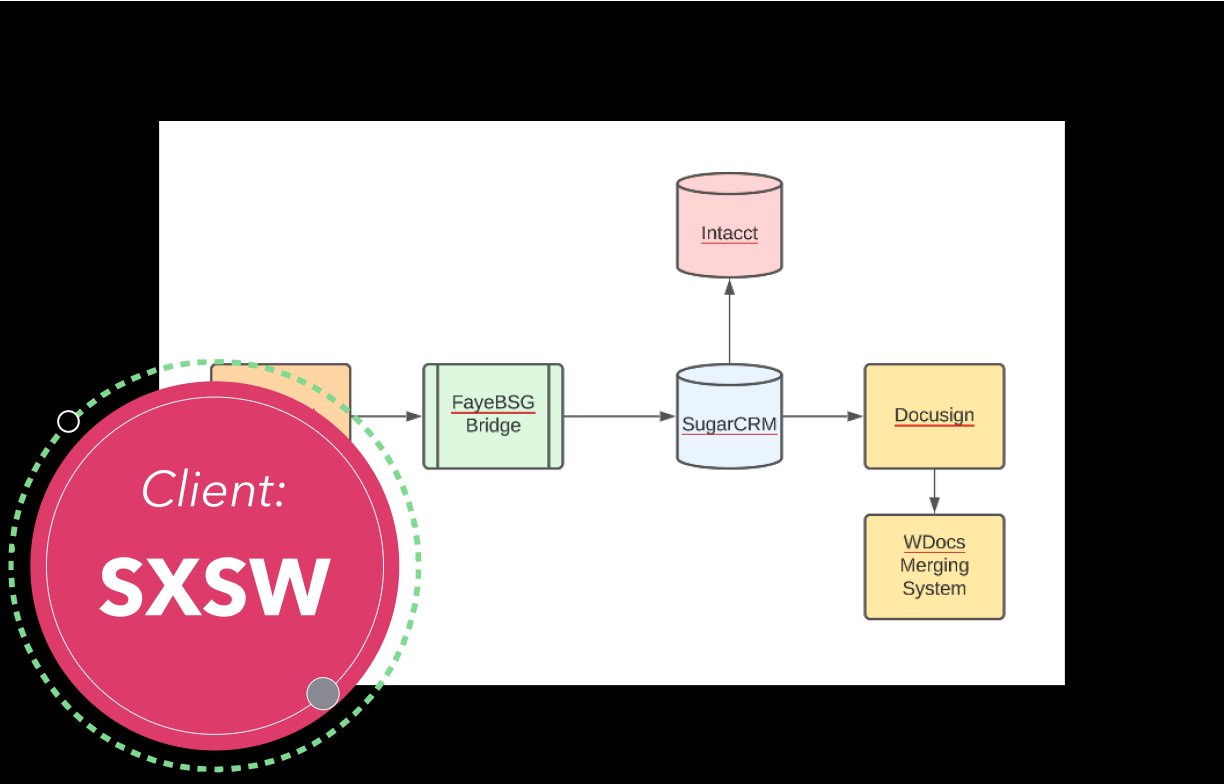 SXSW cuts costs & streamlines processes with migration to HubSpot Sales Hub
Aptitude 8 helped SXSW cut costs and streamline processes with a migration to HubSpot CRM.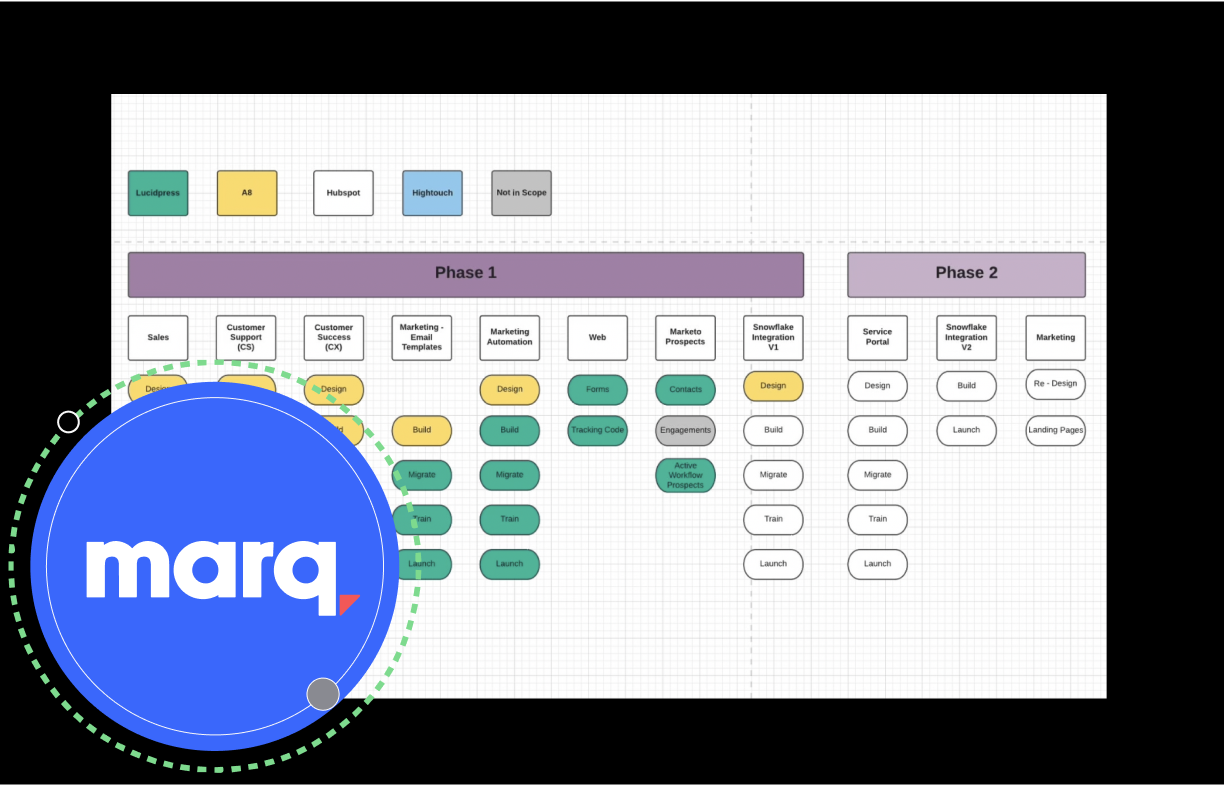 Marq saves $77k a year by switching from Salesforce to HubSpot CRM in 90 days
With the help of Aptitude 8, Marq implemented HubSpot while integrating its product and a new automated quoting process with Operations Hub...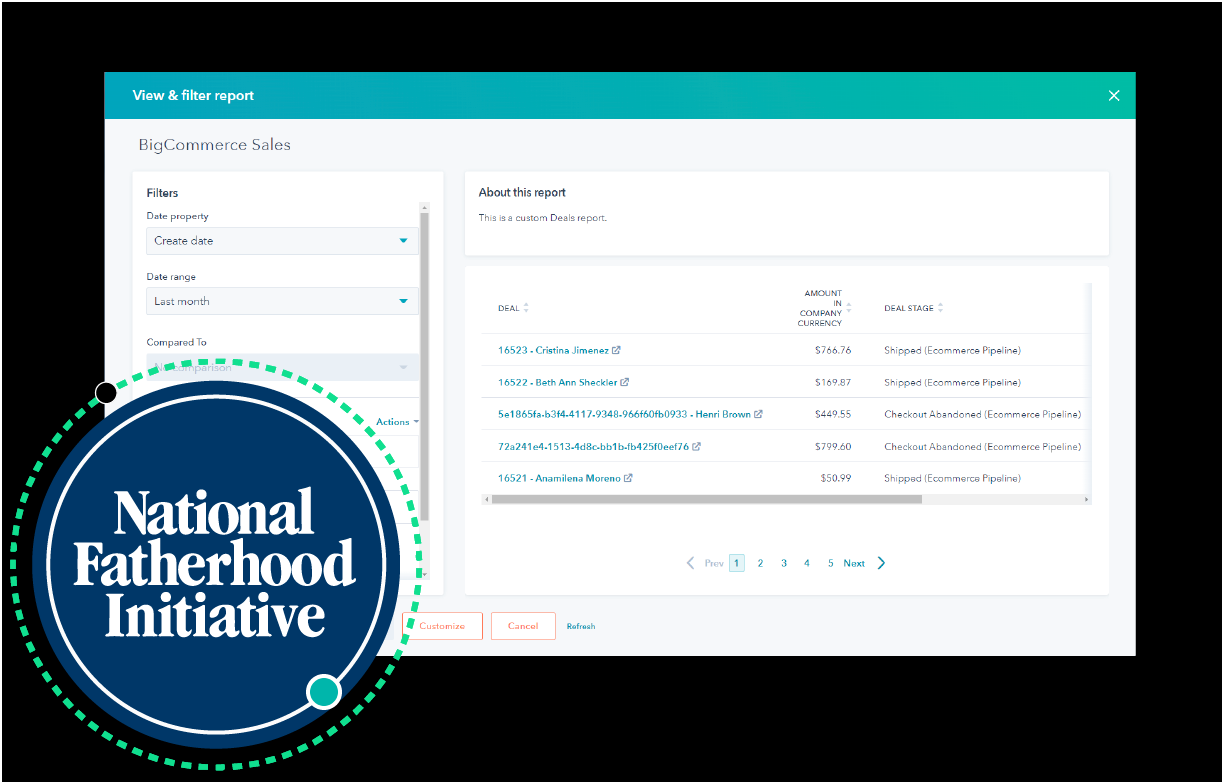 How We Revamped National Fatherhood Initiative®'s Subscription Management System
The National Fatherhood Initiative needed a better way to manage their subscriptions fast.
Revops
Trusted by the Best




FAQs
Frequently Asked Questions
When you work with the Aptitude 8 RevOps team, you will be working directly with experienced practitioners that understand how to push the boundaries of the HubSpot platform.
What is RevOps?
Our definition of RevOps is the organization of the systems, people, and processes that make up the go-to-market function in a business. Our work largely surrounds technical and strategic consulting on how to best implement, connect, and organize these functions for our customers.
What type of problems does your team typically solve?
System implementations, systems integrations, system improvements. The RevOps team strategizes and executes on multiple projects simultaneously that can range from HubSpot integrations with other tools, brand new implementations of HubSpot portals with multiple hubs, or custom coded actions through Operations Hub to make HubSpot even more powerful for our clients. We help our clients with dashboards and reporting, custom dynamic properties, user partitioning and permissions, complex automated workflows, and the list goes on. The sky's the limit.
Who will I work with on your RevOps team?
Each RevOps project has a dedicated project lead who will run the strategy and implementation of your CRM solution. Your project lead is also supported by a RevOps Associate, and developers and solutions architects as needed.
Can you help with our custom integration?
Definitely. Custom integrations are a huge focus for us, as we know it's about much more than the code that makes the integration possible and extends to the business process and data model that deliver the outcomes you're looking for.
What do you charge for a custom integration?
Each integration is different, but we have projects that range from sub 15k to over 100k. Typically one-directional integrations are much simpler and cheaper than bidirectional, real-time syncs. Grab some time with our team and we'd love to help scope your project.
Are you a HubSpot partner?
We are a HubSpot Elite Partner, the highest tier with HubSpot, and the fastest to do it. While most of our work is HubSpot-centric these days, we also have deep Salesforce expertise and work with technologies across the go-to-market tech stack.
What systems do you work in?
While we primarily focus on HubSpot, we support most every system in the stack. Our customers regularly have Salesforce, Dynamics, Outreach, Salesloft, Groove, or any other technology included in their stack.
Where are you located?
A8 is fully distributed team. While we embrace remote work and think it's the best way to serve our customers, we primarily work on EST.
How long have you been in business?
Aptitude 8 was started in 2019, but our team has been doing RevOps and HubSpot work for as long as it's been possible.
Why should I leverage the HubSpot platform over other CRMs for Revenue Operations?
HubSpot comes with a beautiful UI for your users, as well as a powerful backend for your admins. HubSpot provides multiple tiered subscription levels so you can purchase exactly what you need for your business model. You can leverage HubSpot for RevOps work through Workflow, calculations fields, Operations Hub, Sequences, and countless native integrations, just to name a few.
What makes this team more advanced than other HubSpot partners?
The Aptitude 8 RevOps team is full of brilliant minds that are energized by problem solving, and when we can't find the perfect solution for a client, we can rely on our own internal developers to lend a hand.
Do we need an internal RevOps resource to work with you or do you replace the need for that role?
Our customers range from organizations with no RevOps, Sales, or Marketing leaders to companies with fully built out go-to-market teams. All we need to be successful is that the client has a product owner who can tell us what their goal is, and validate that what we are building is meeting the needs of the company. We can do everything else soup to nuts ourselves or fit into an existing team as staff augmentation.
Do you charge for technical discovery?
Nope! We are happy to chat with you and your team to help assess a problem or suggest a solution with our expertise. Typically our sales process is an intro call, a technical discovery call, and then we provide an estimate for your project. For more complex projects, we often do an upfront solutions design to provide exact timelines and costs, but we always provide a range prior to any paid engagement.
How big is your team?
A8 is currently numbered at 50+ full-time W2 employees across North America. Our team include roles spanning from our executive suite through to our associates and everything in-between.
What softwares do you work with?
We are a HubSpot elite Partner, the highest tier with HubSpot, and the fastest to do it. While most of our work is HubSpot-centric these days, we also have a deep salesforce expertise and work with technologies across the go-to-market tech stack.
What resources do you have in-house?
All of our team members are full-time employees. While we work with some offshore or contracting partners on occasion for burst capacity, we are able to fulfill all work with full-time, US-based employees.
Are you strictly a HubSpot shop or do you work with other CRMs as well?
We work with both HubSpot and Salesforce, and often do migrations or integrations with other CRM and marketing automation platforms.
How we Think


Recent news from Aptitude 8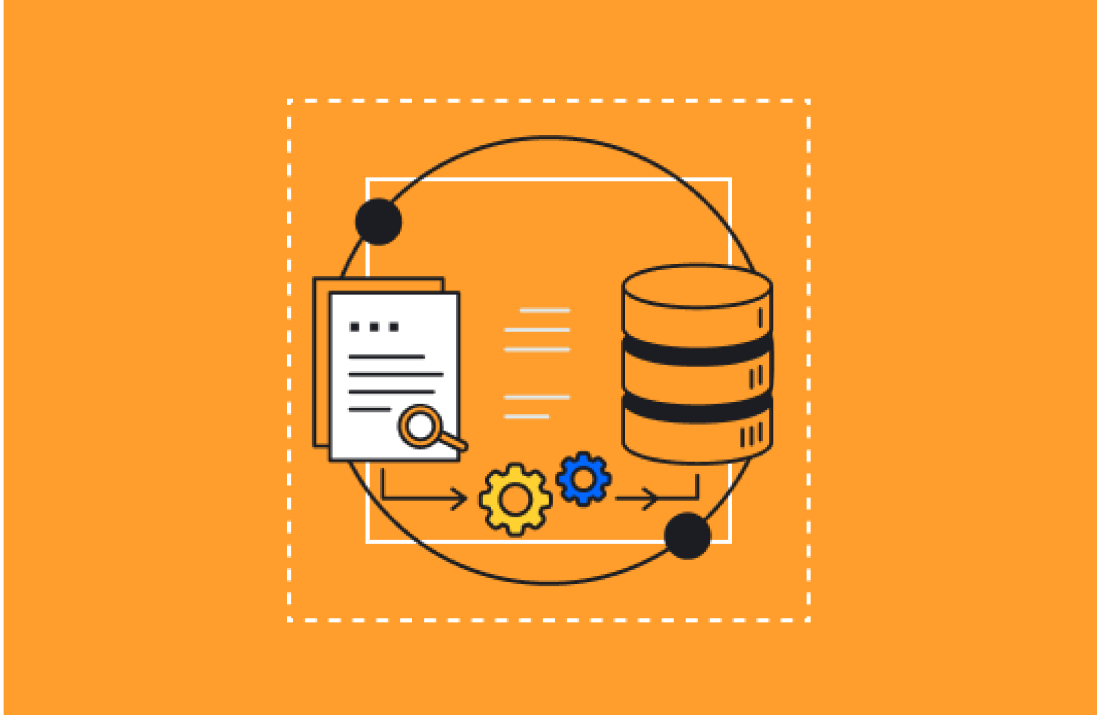 AI's Impact on the CRM: Revolutionizing Productivity and Quality
Discover how AI is revolutionizing CRM tools and enhancing productivity and quality. Learn about the impact of AI on interfacing with machi...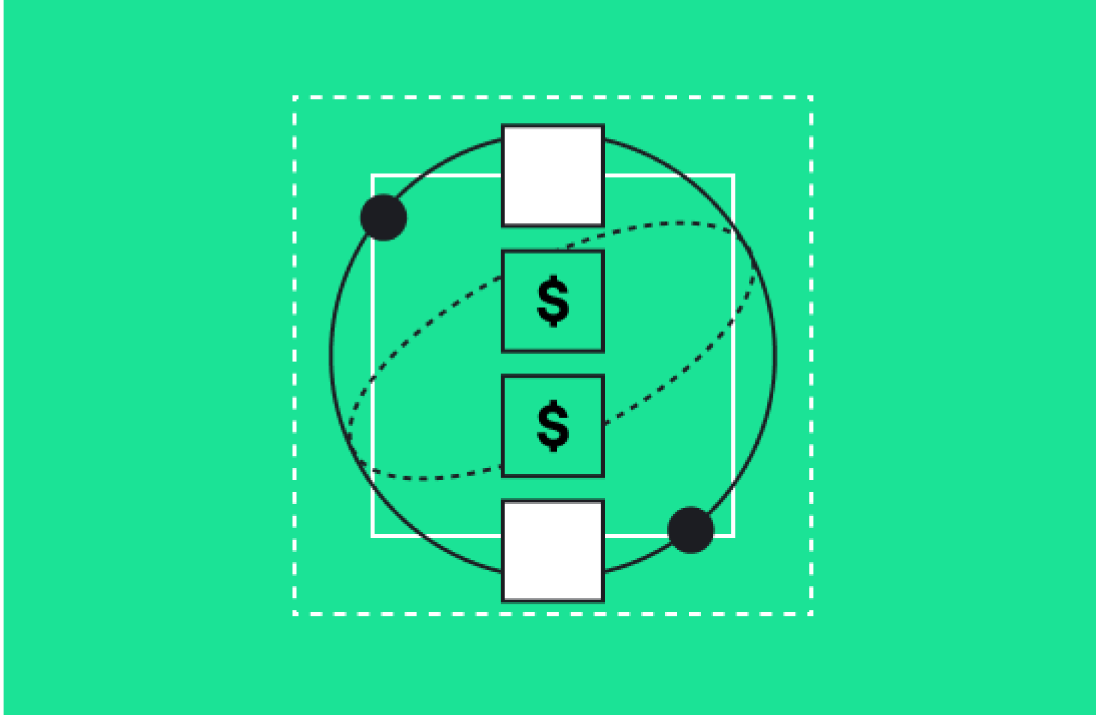 Why HubSpot's Acquisition of Clearbit is a Game Changer for their Smart CRM
Explore how HubSpot's acquisition of Clearbit enhances CRM, simplifies data-driven GTM strategies, and fosters a competitive edge in the ma...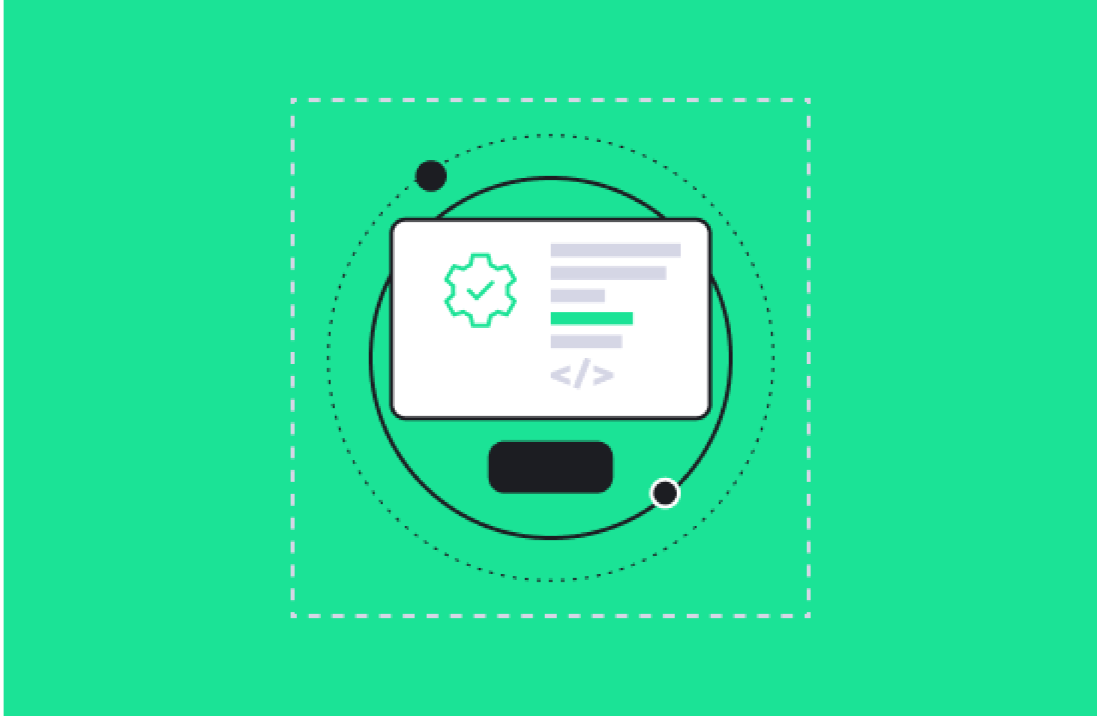 The RevOps Team Evolution
Follow along as we explore the evolution of Revenue Operations teams. Trace the journey from lone trailblazers to strategic powerhouses, as...