A8

Case Studies
Access all of our case studies in one place to see how we build on HubSpot. Our work speaks for itself.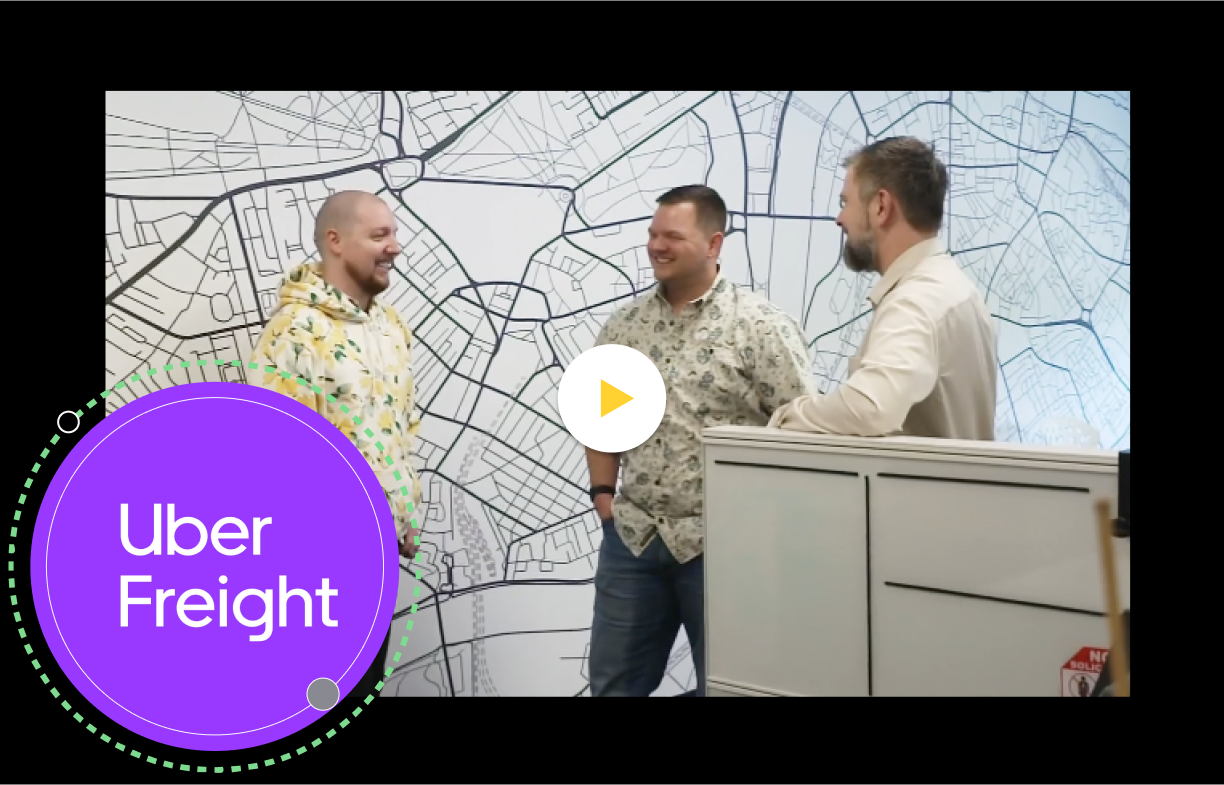 Uber Freight's Acquisition Journey: A double migration from Marketo and Pardot to HubSpot
Uber acquired Transplace and needed to spin off of Uber's main tech stack onto its own. Aptitude 8 helped them implement full stack HubSpot...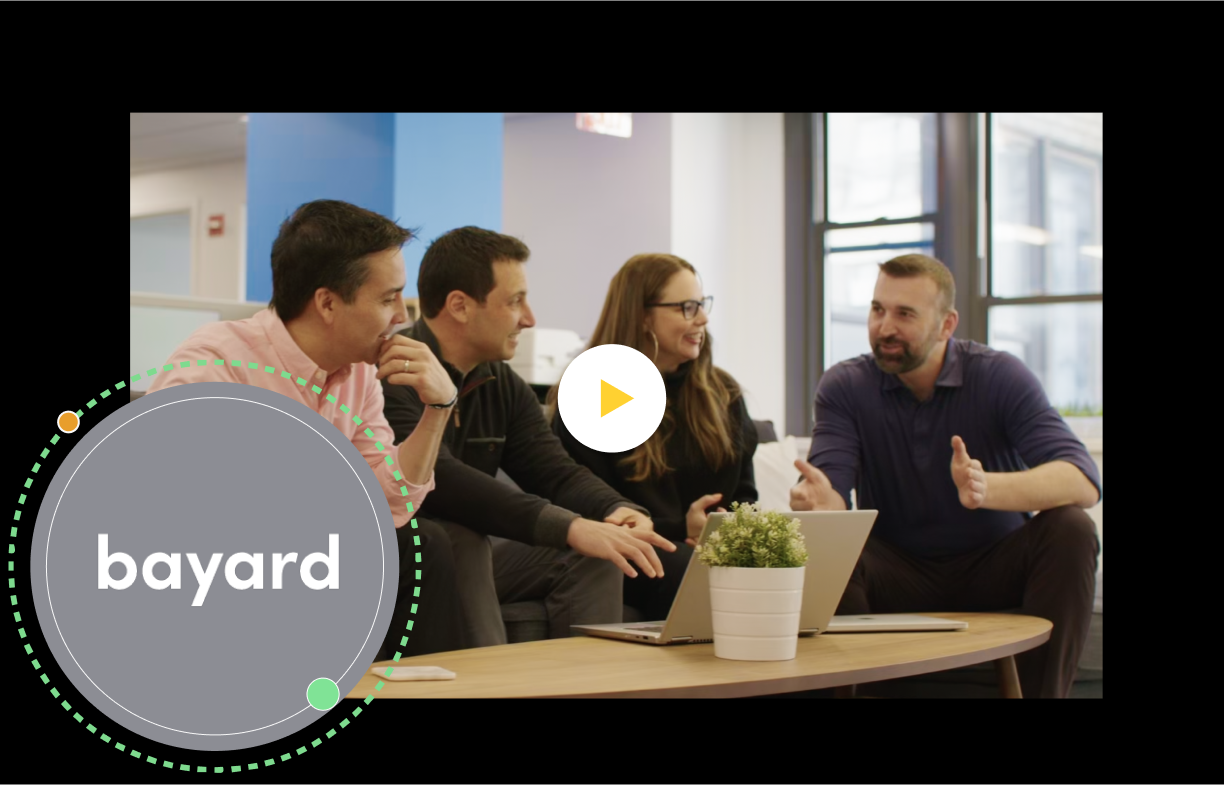 Bayard implements HubSpot's full stack to standardize and streamline company-wide processes
Aptitude 8 helped Bayard move from spreadsheets to full stack HubSpot, helping them improve their communication and efficiency.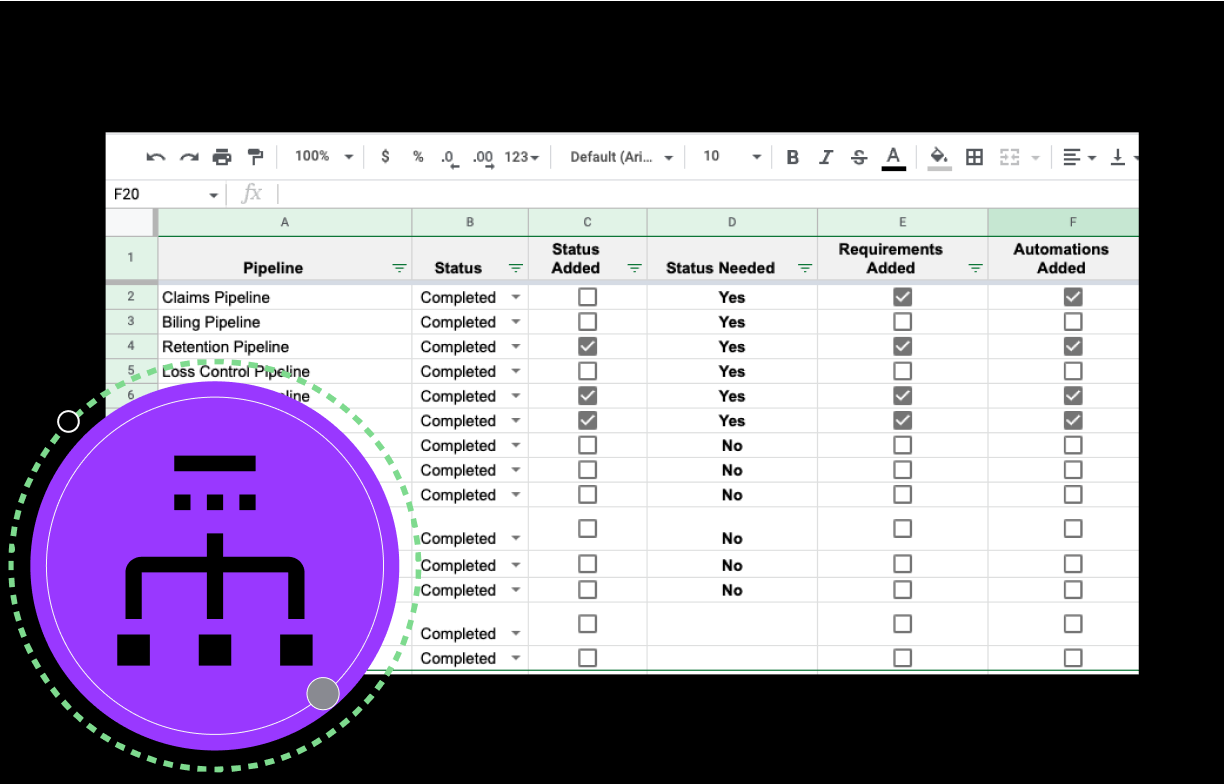 Insurtech Client revamps ticket pipeline for improved customer service & process optimization
Aptitude 8 helped a client revamp their ticket pipelines to optimize their processes and enhance customer service.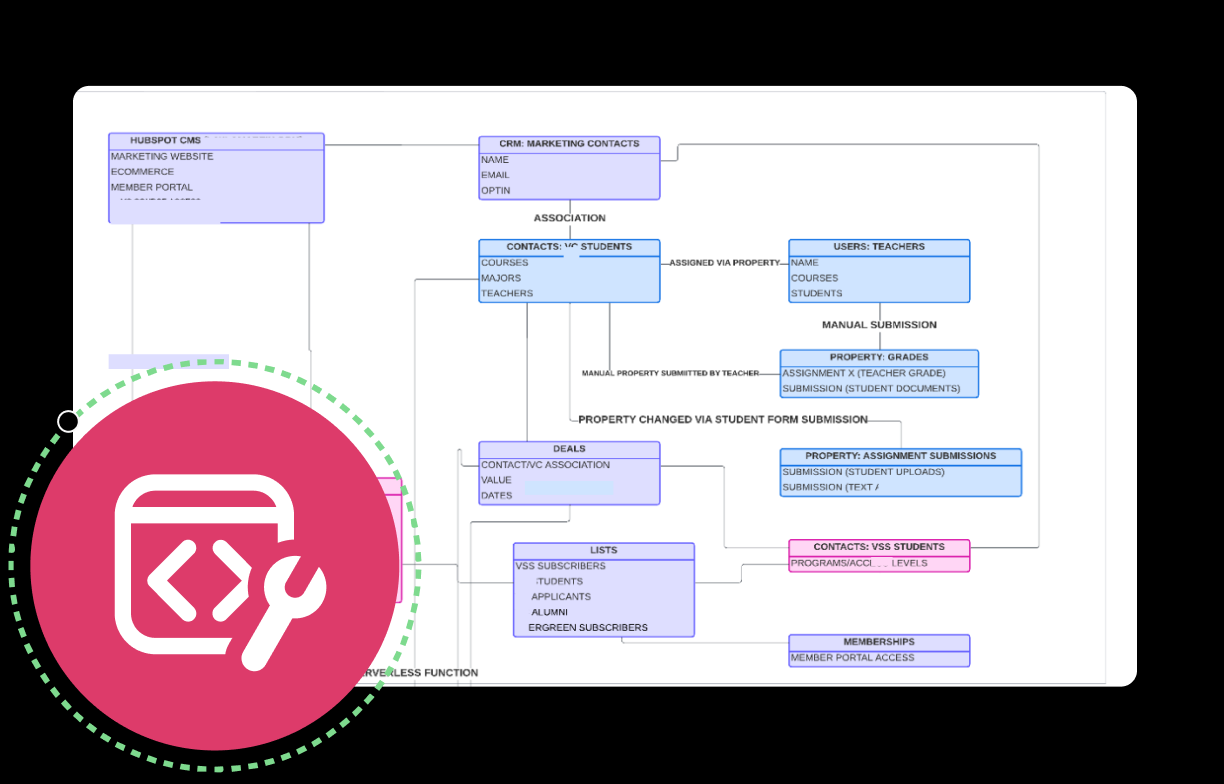 Intimacy coach launches a custom CMS membership portal just in time for biannual membership drive
This client was migrating to HubSpot and were on a tight deadline. They wanted to get the most out of their CRM and integrating with multip...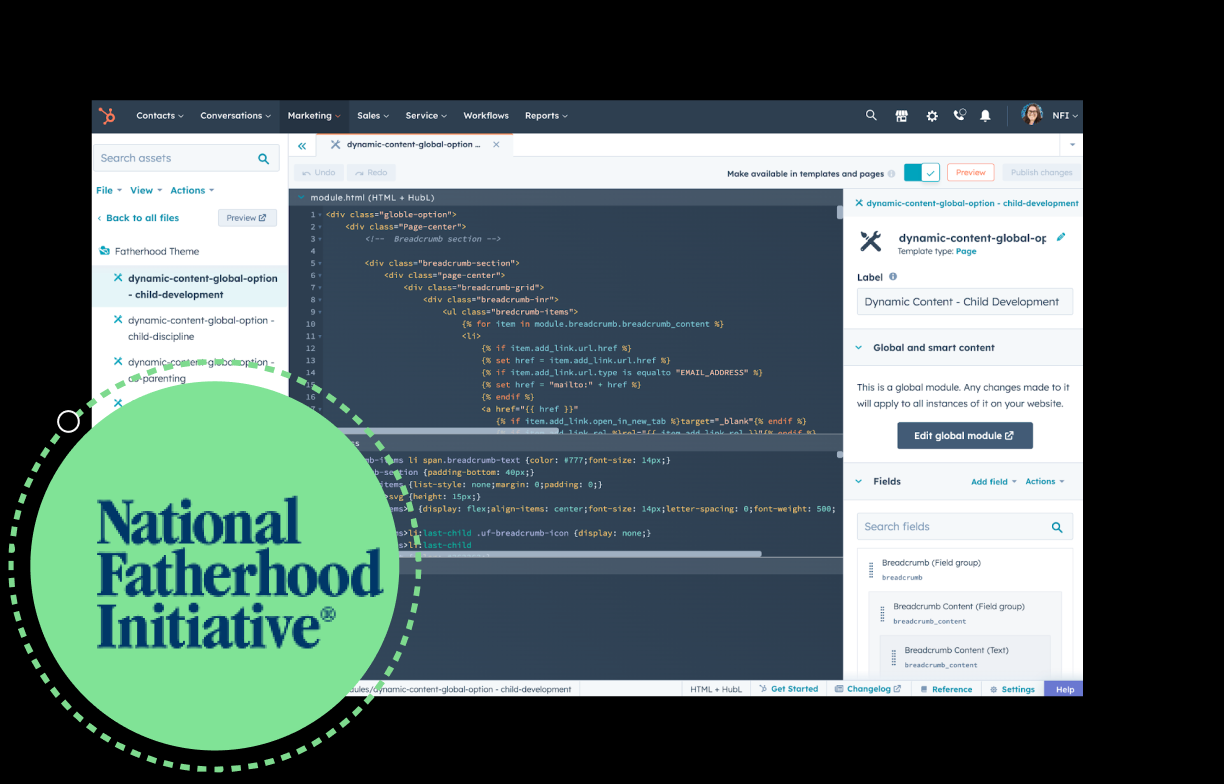 National Fatherhood Initiative® uses global elements in HubSpot CMS to make microsites scalable
National Fatherhood Initiative® wanted to simplify their management of dozens of microsites. Aptitude 8 introduced global elements in CMS H...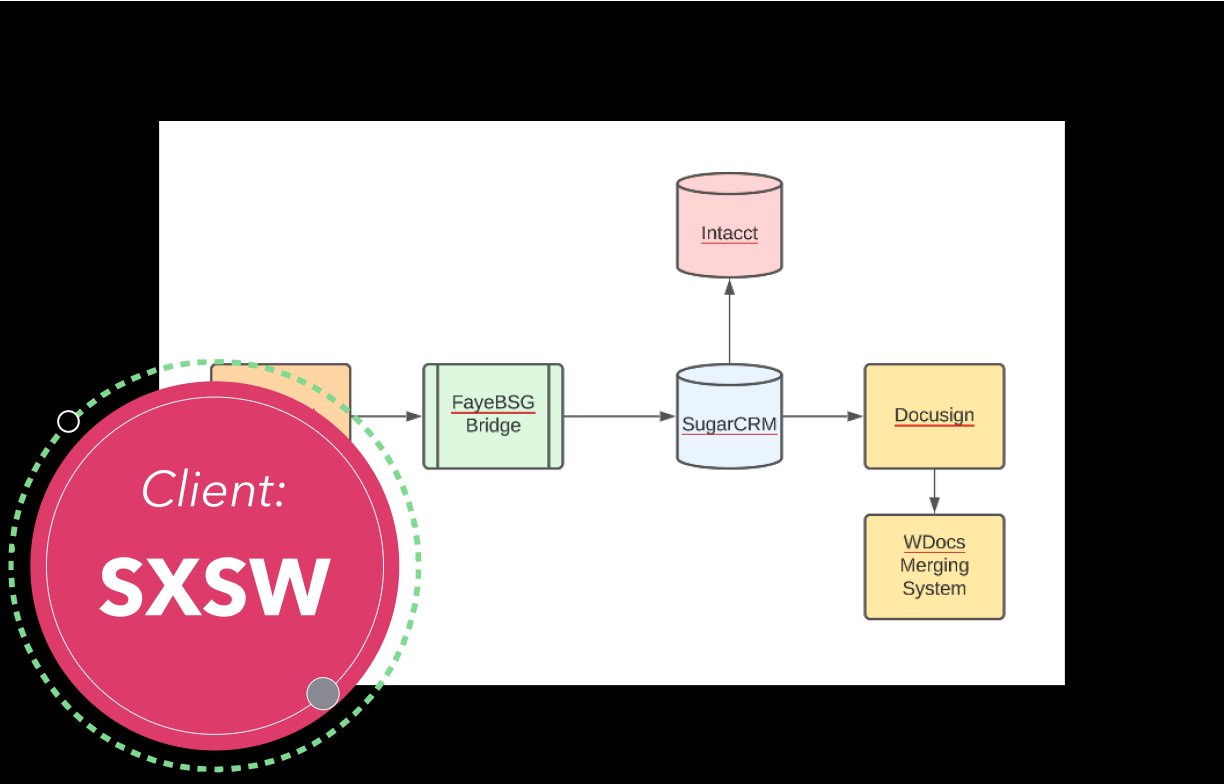 SXSW cuts costs & streamlines processes with migration to HubSpot Sales Hub
Aptitude 8 helped SXSW cut costs and streamline processes with a migration to HubSpot CRM.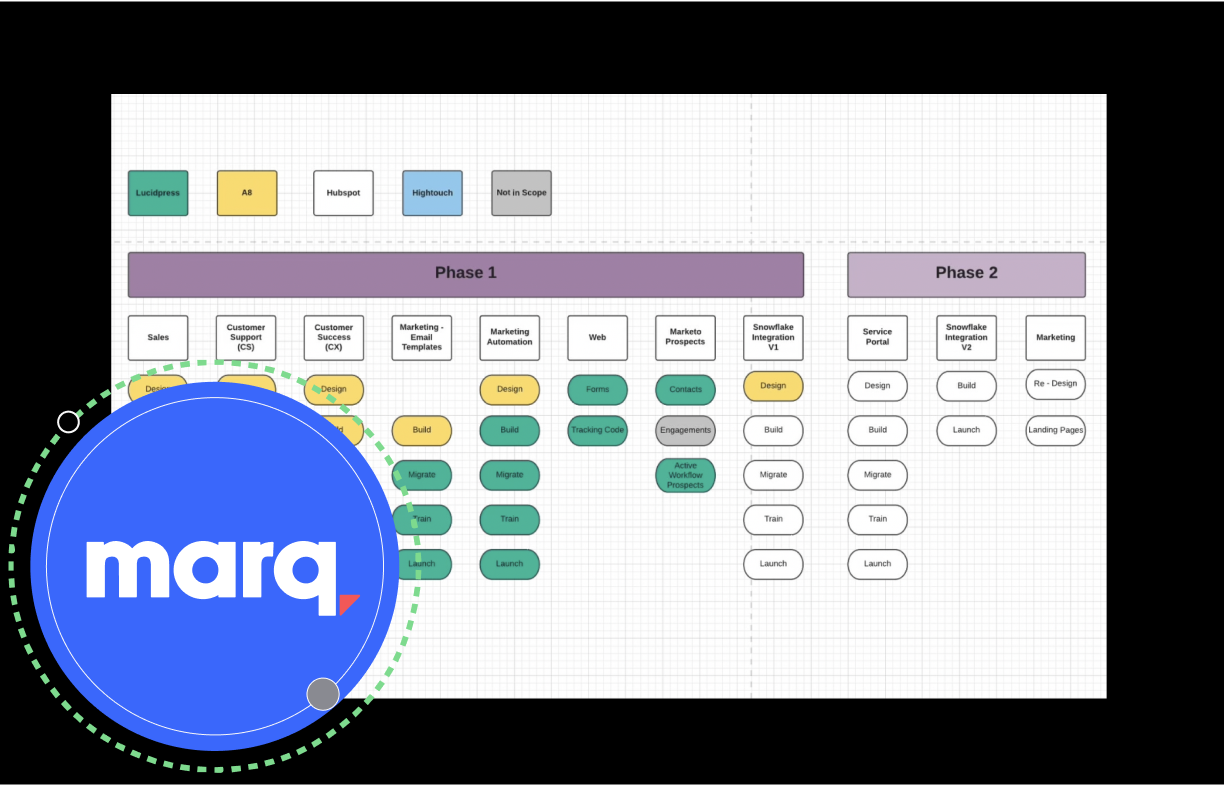 Marq saves $77k a year by switching from Salesforce to HubSpot CRM in 90 days
Aptitude 8 helped a client adjust their tech stack and cut software costs in half, saving them $77,000 a year.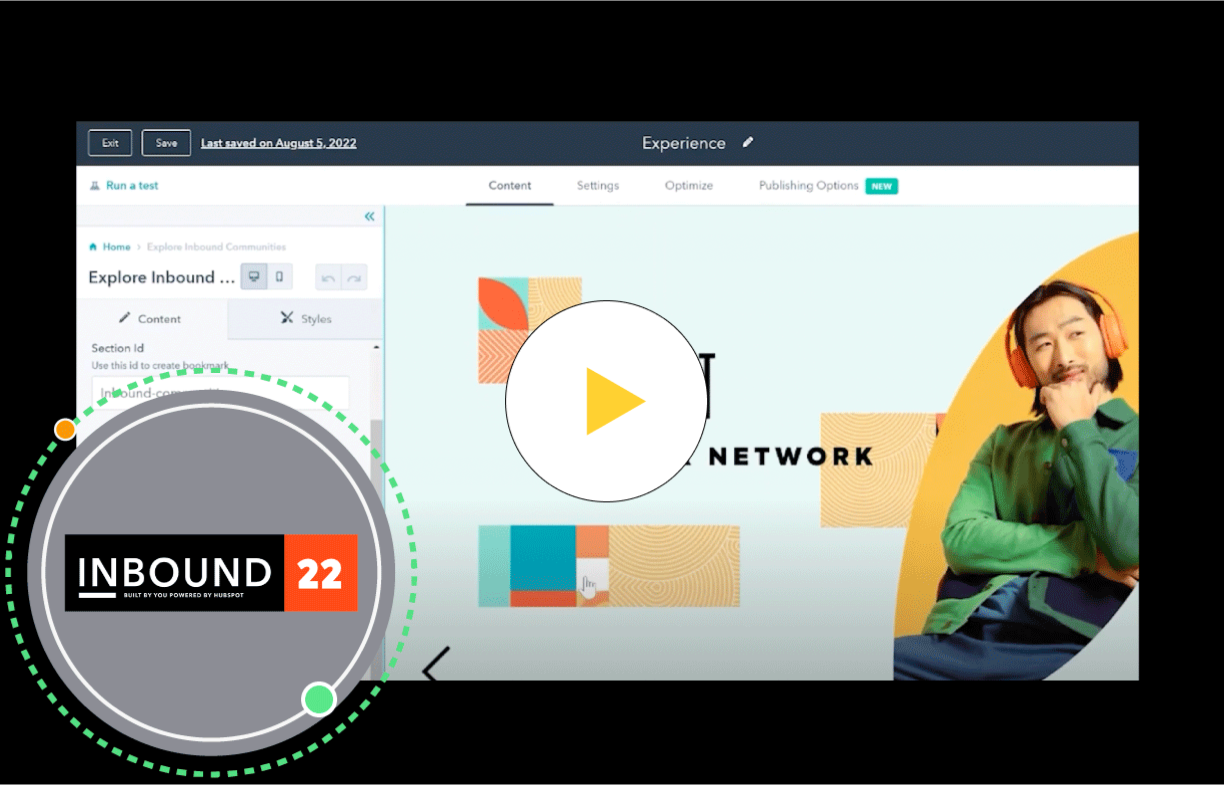 HubSpot's annual conference leverages CMS Hub to build dynamic INBOUND 2022 website
HubSpot enlisted Aptitude 8's help leveraging CMS Hub to build the website for INBOUND 2022. With their new site, INBOUND 2022 offered an i...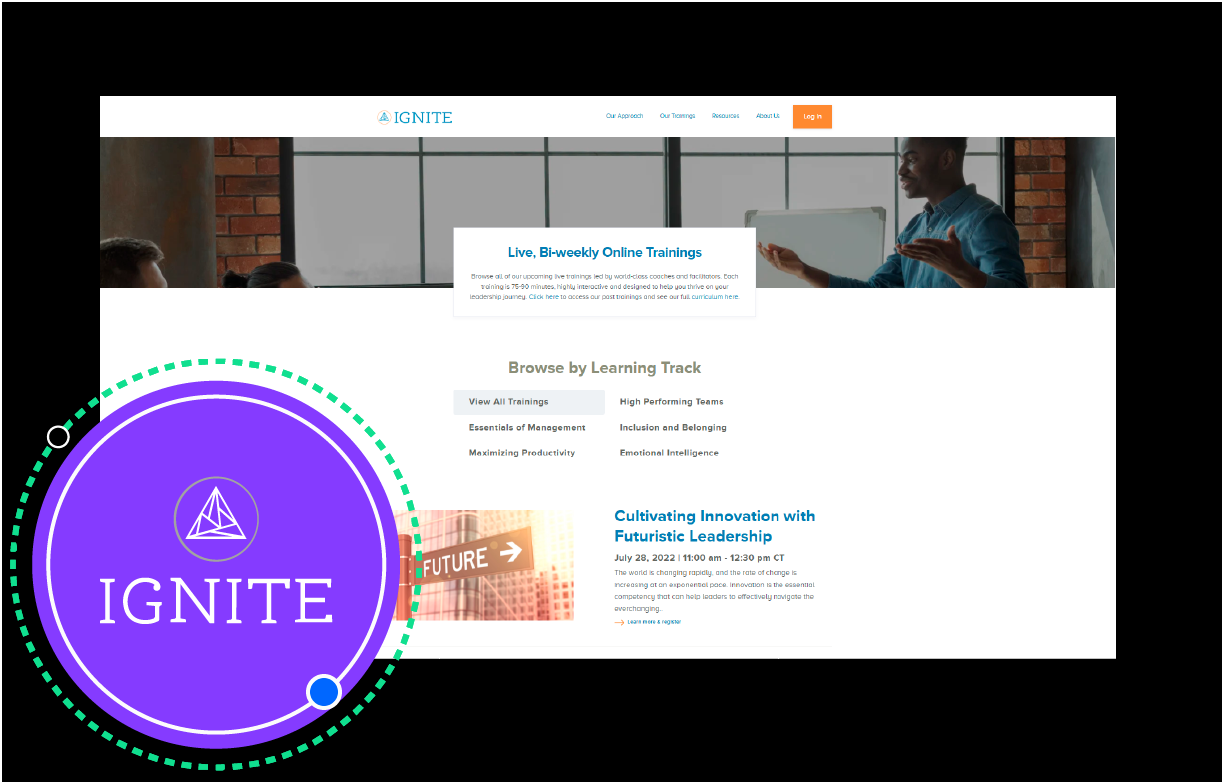 Ignite increases trial signups 300% with custom object driven personalization on CMS Hub
Aptitude 8 helped Ignite implement CMS Hub on HubSpot and increase their free trial conversions by over 300%.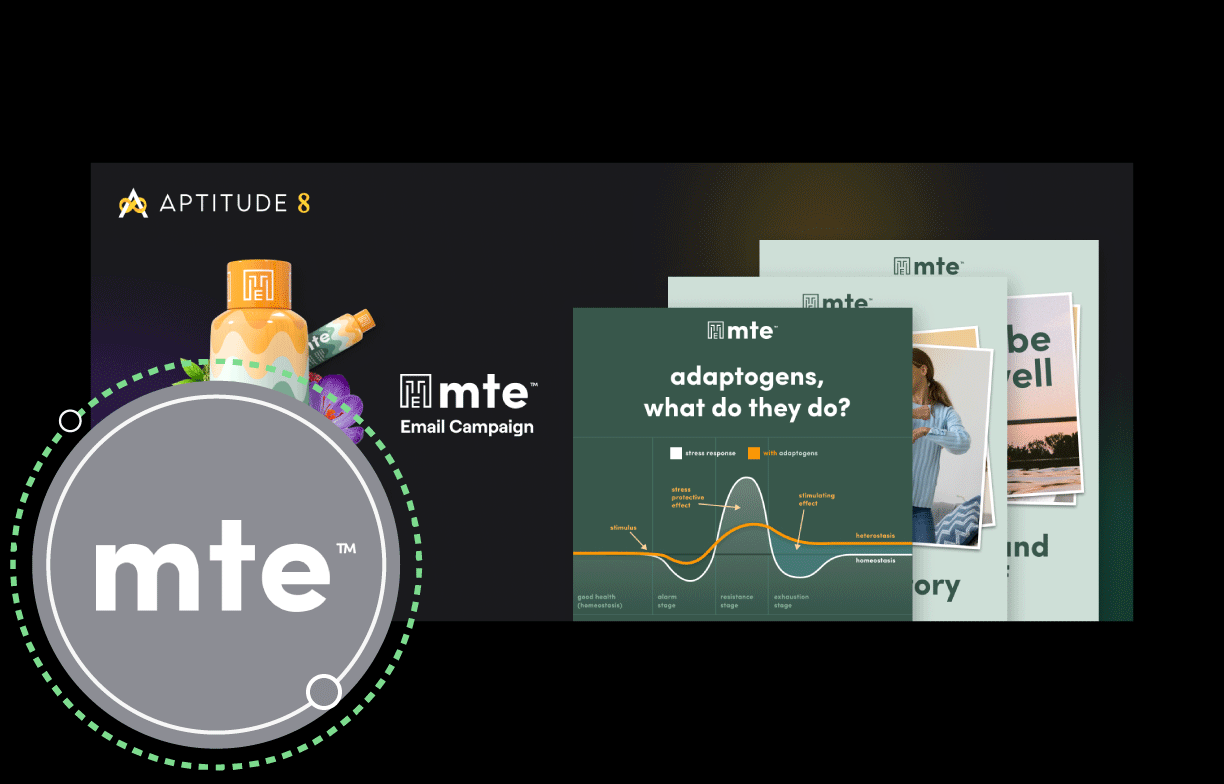 getMTE generates 900 trials for new product launch using HubSpot/Shopify integration automation
With the help of Aptitude 8, MTE was able to integrate Shopify with HubSpot to communicate with their e-commerce customers and streamline p...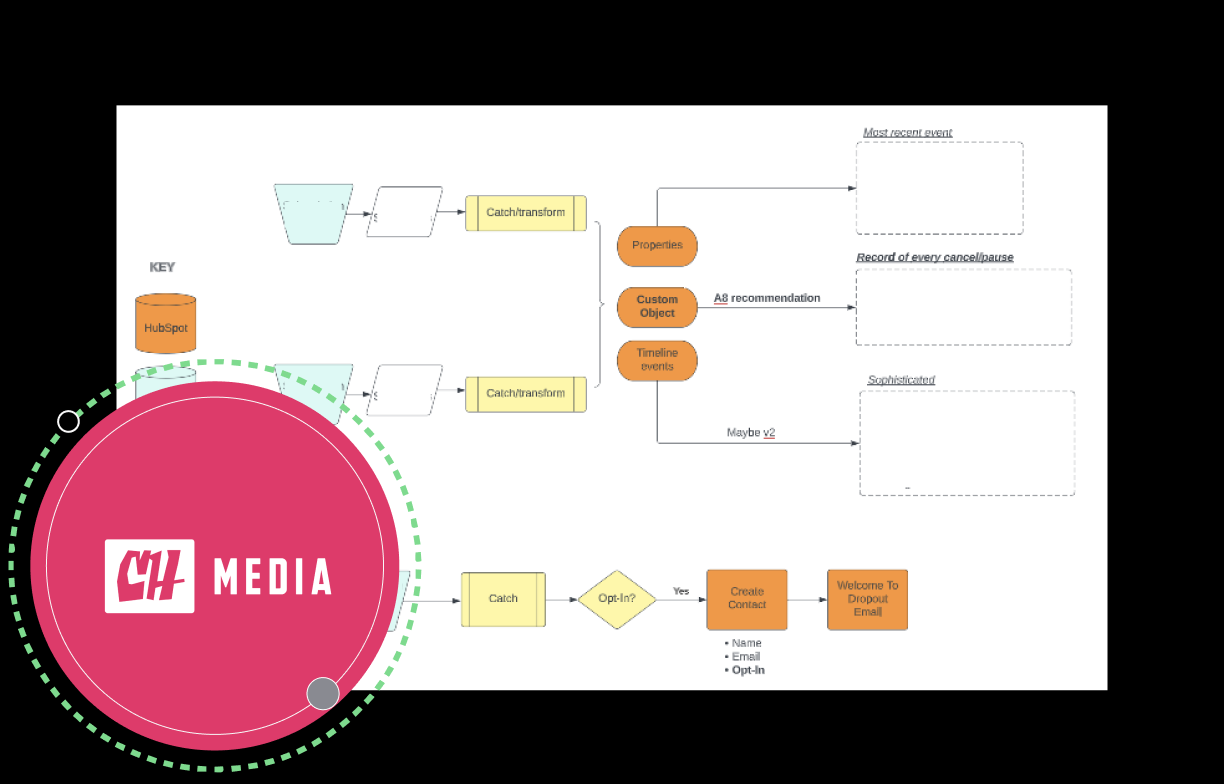 CH Media reduces churn with Vimeo <> HubSpot integration
CH Media wanted to win clients back. Aptitude 8 helped them integrate HubSpot, revamping their churn strategy to save potential lost revenu...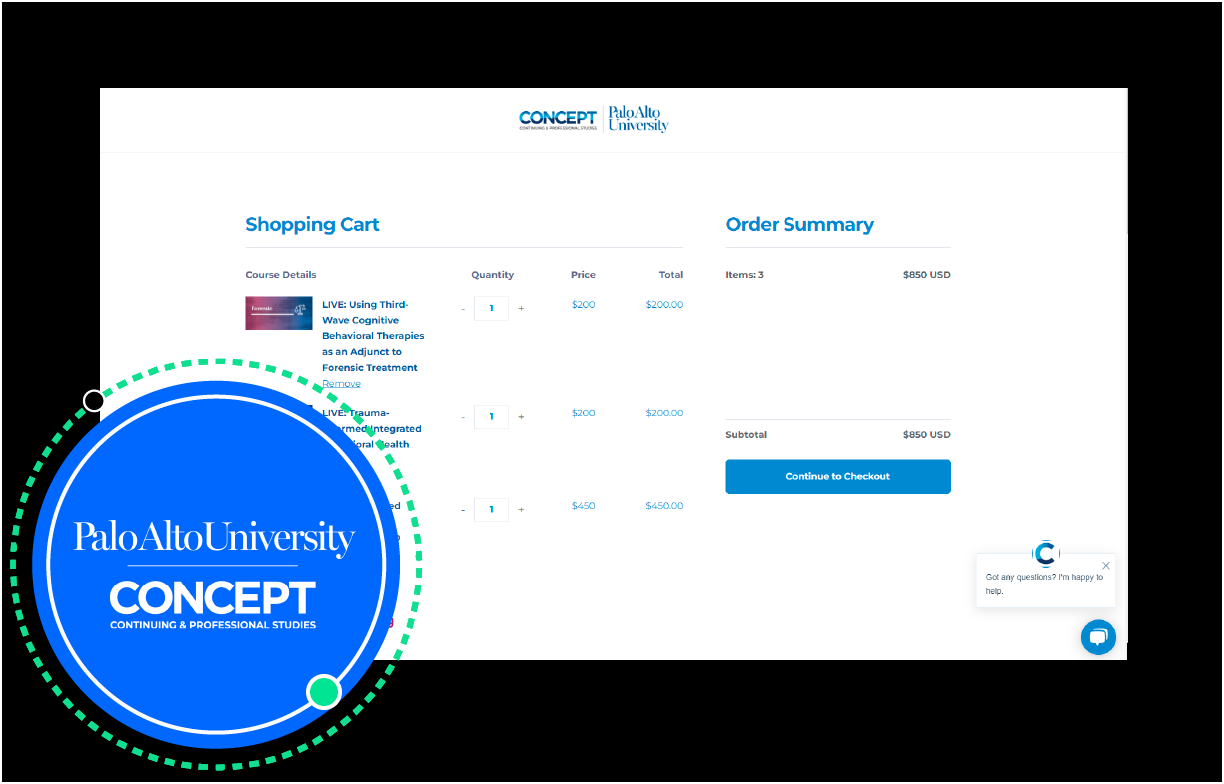 Palo Alto University integrates Shopify, Thinkific, and HubSpot to achieve systems orchestration bliss
A university needed to sell courses to prospective students. Aptitude 8 stepped in to integrate multiple systems and create a user-friendly...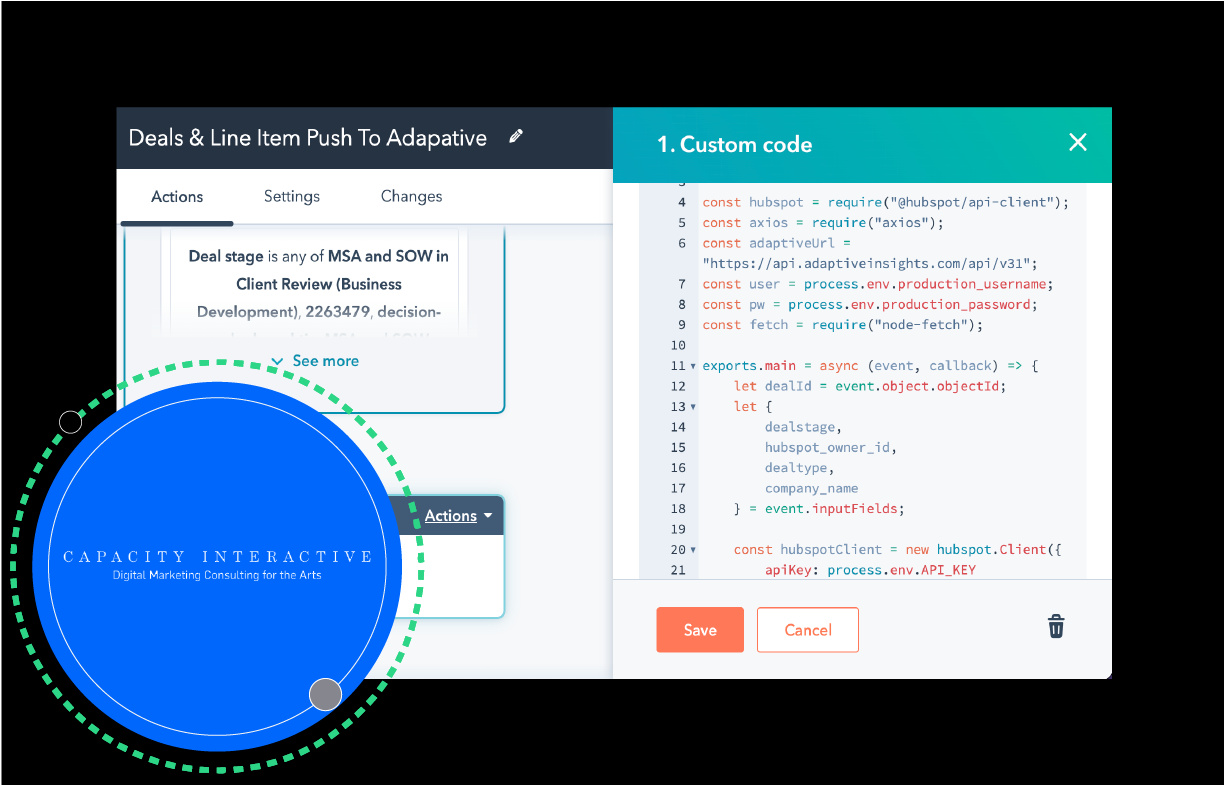 Capacity Interactive automates forecasting with Workday/Hubspot CRM Integration
Aptitude 8 helped Capacity Interactive manage their financial forecasting data. We created fields for the Sales Reps and automation of reco...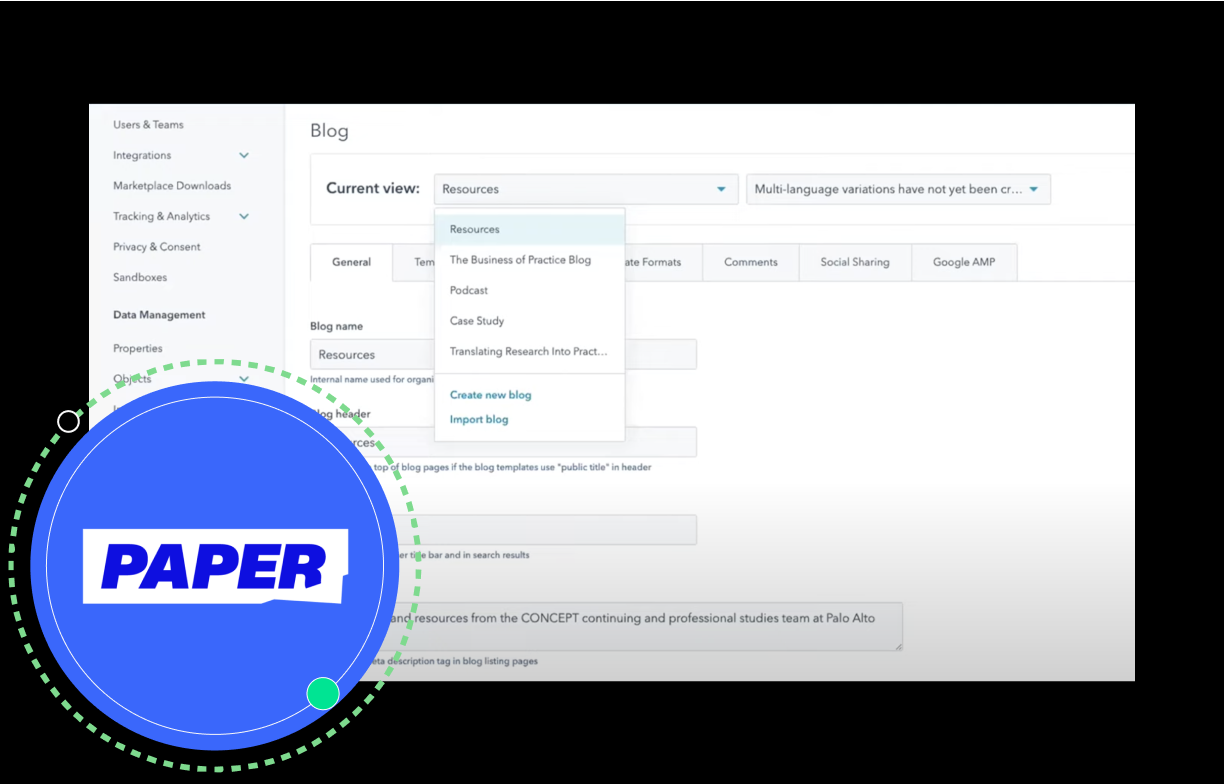 Paper increases web conversion rate by 15% using HubSpot CMS Hub with a dynamic resource center
To reach its broad audience with a wide range of inquiries about its service, Paper had to find a solid method for marketing attribution.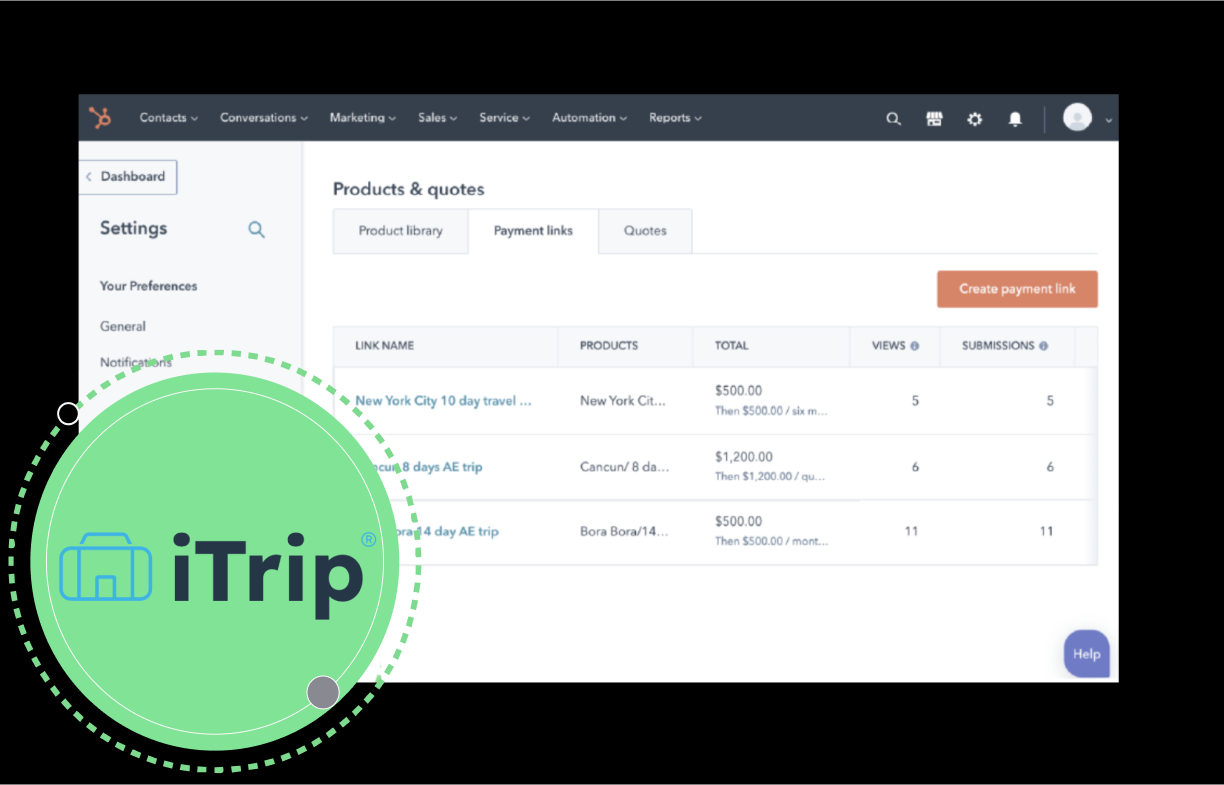 iTrip automates marketing outreach with Marketing Hub and MLS integration
A vacation rental management company needed a better way to market to local agents and property owners. Aptitude stepped in to create an in...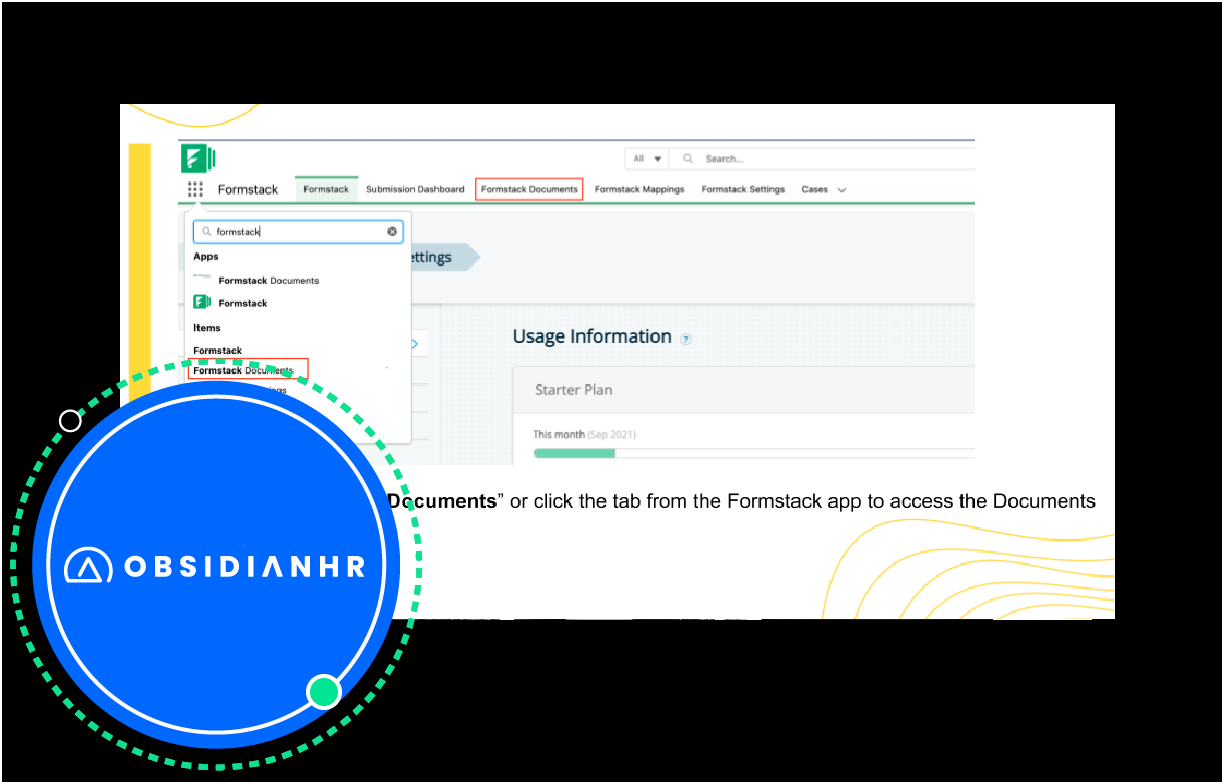 Obsidian HR automates their quote to cash process with Formstack document automation
The Obsidian sales team was looking for a better way to produce the documents they needed to close new deals.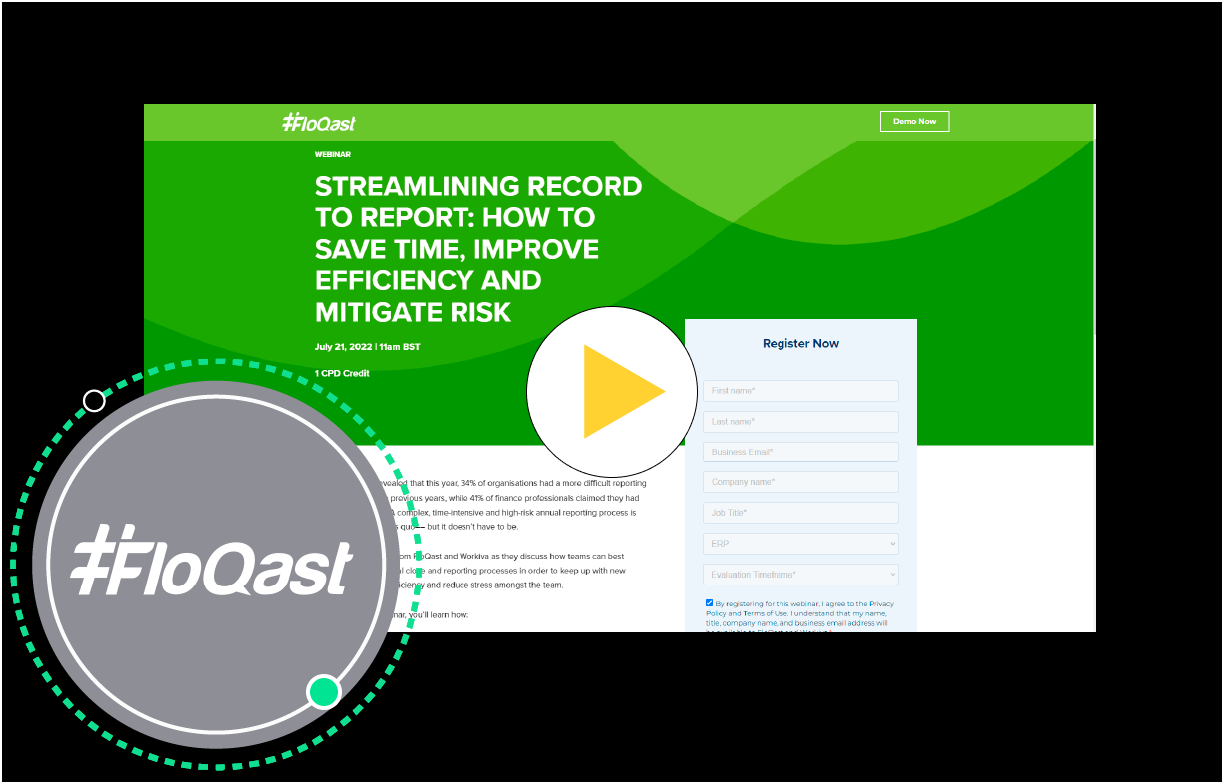 FloQast increases event conversion to 35% by launching virtual event spaces on HubSpot
With the unexpectedness of COVID19, all businesses had to adapt to deliver what used to be a known playbook. One of our clients, FloQast, w...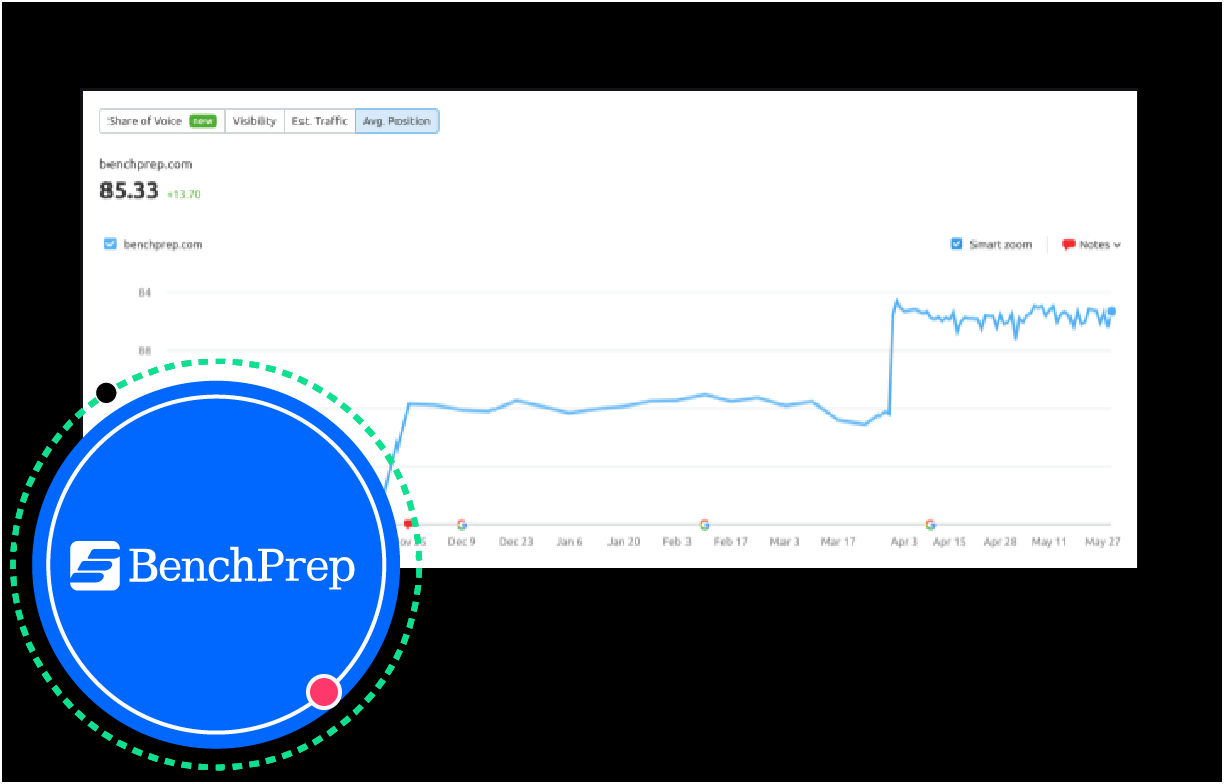 BenchPrep triples time on site with demand gen focused website
eLearning innovator, BenchPrep, had big goals for demand generation but limited control of their marketing site. Enter A8.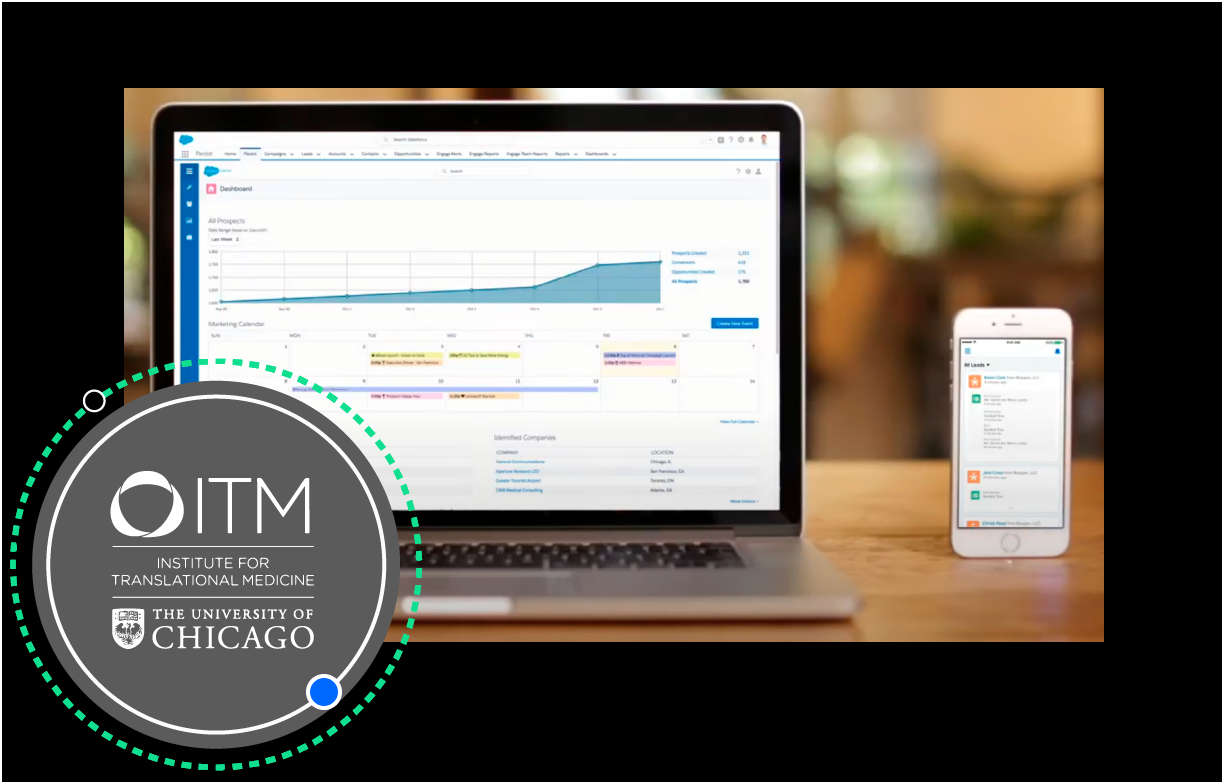 University of Chicago integrates sales and marketing systems, showing marketing ROI for the first time
Aptitude 8 created a new data architecture system in order to more effectively understand user activity, and how ITM could best serve their...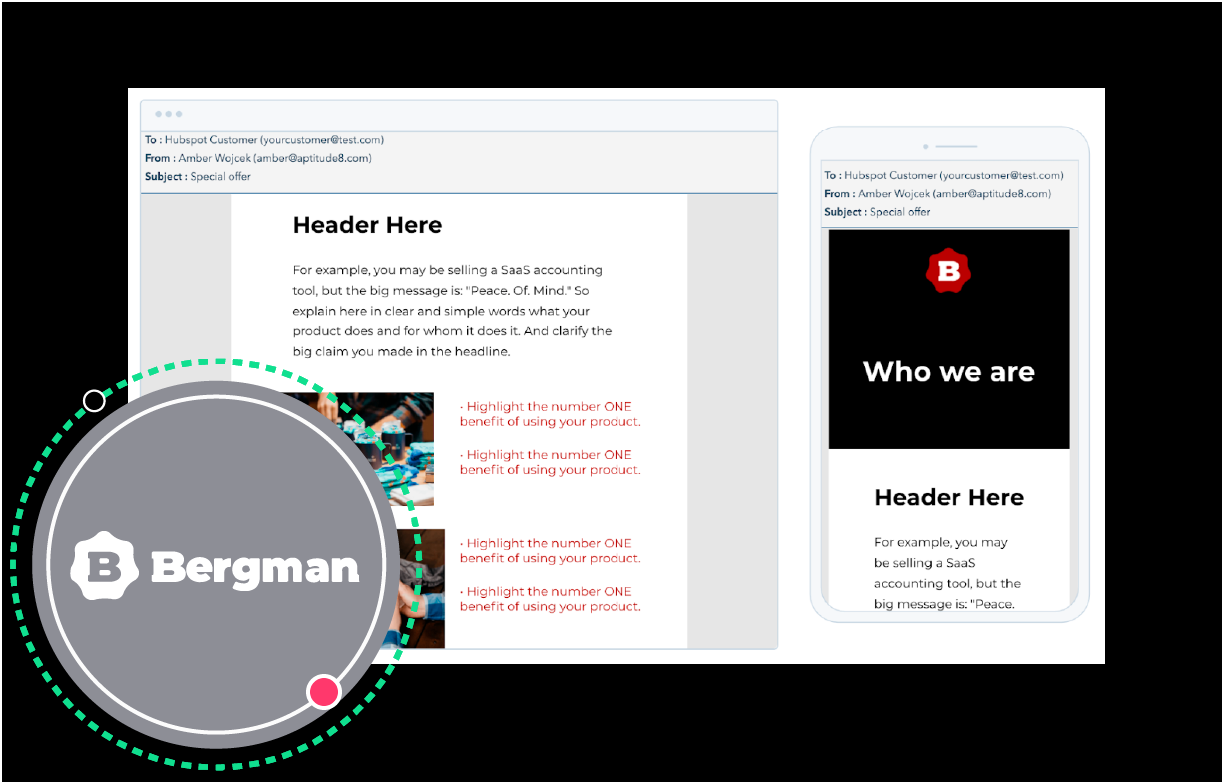 Bergman Brand launches self service holiday gifting on CMS Hub, automating new revenue streams
When Bergman Brand needed to simplify employee gifting for their customers, Aptitude 8 built smart automations to save time and improve con...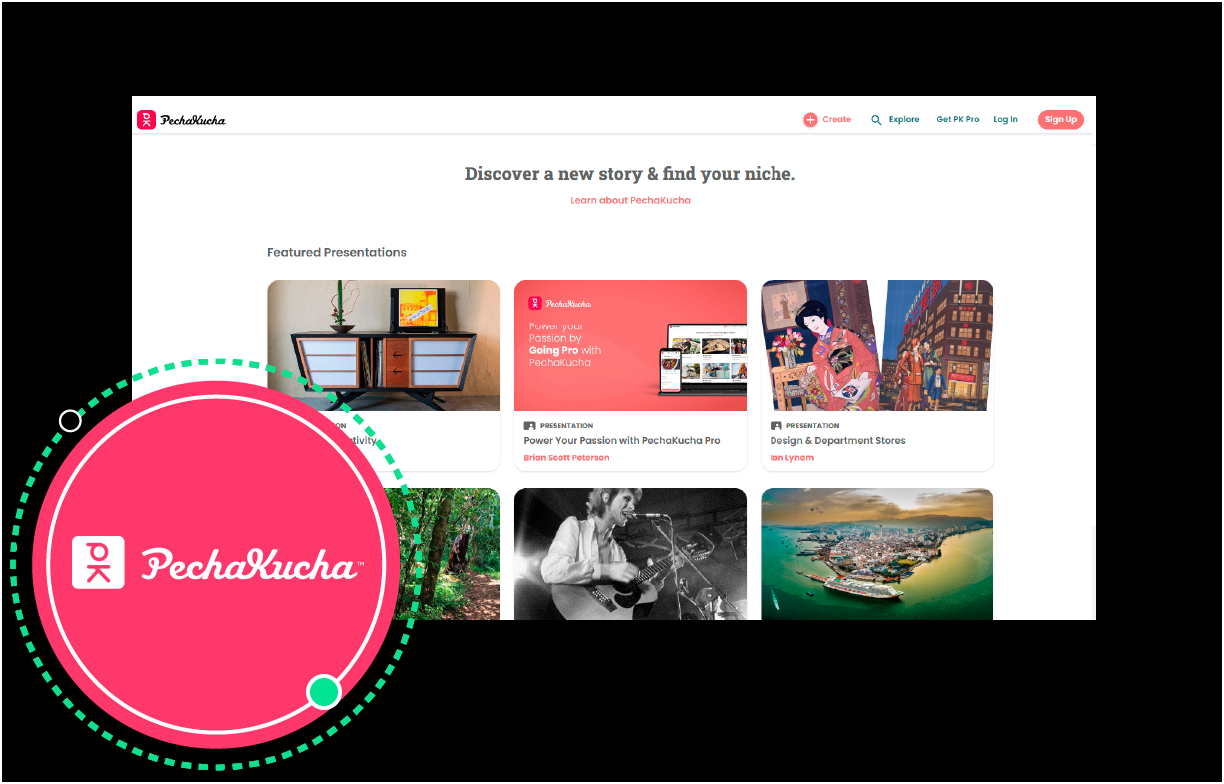 PechaKucha launches in US market for the first time using HubSpot CRM Platform
With a US launch on the horizon, PechaKucha knew that entering a new market meant building a go-to-market strategy.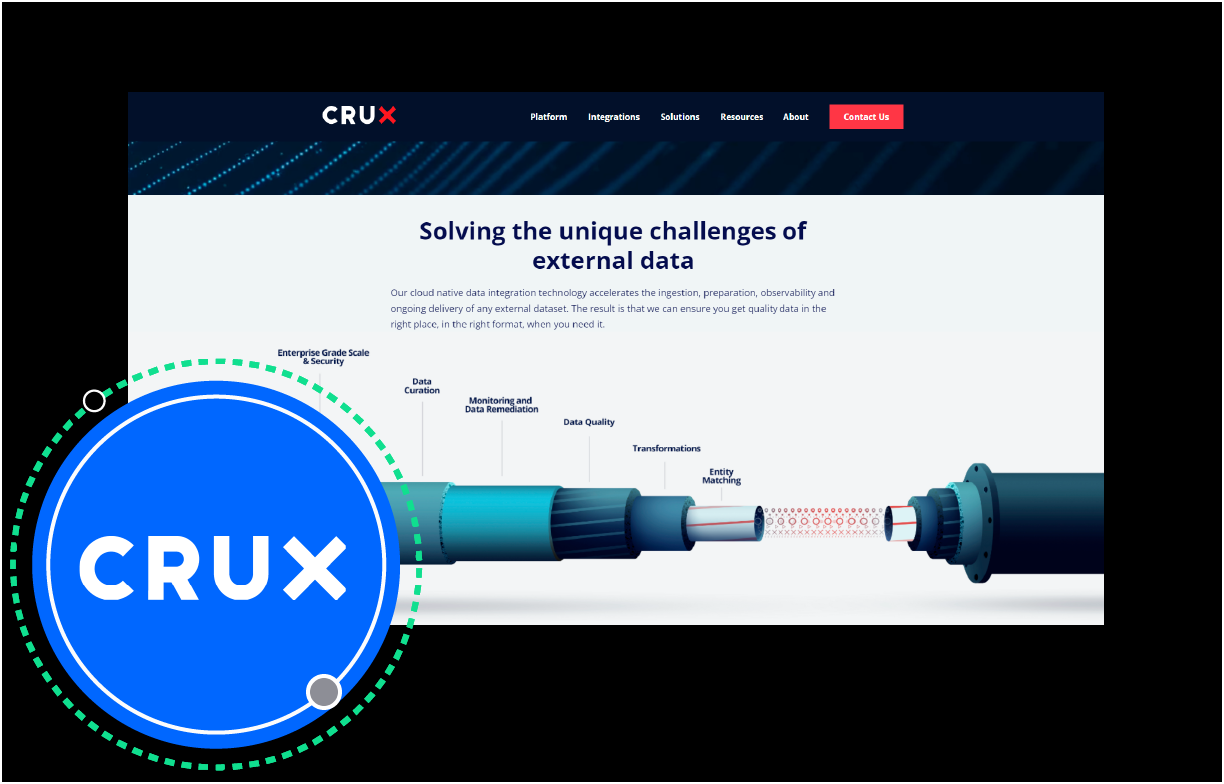 Crux Informatics increases web conversion 38% with CMS Hub
Crux Informatics partner with A8 to overhaul their website and fill their funnel.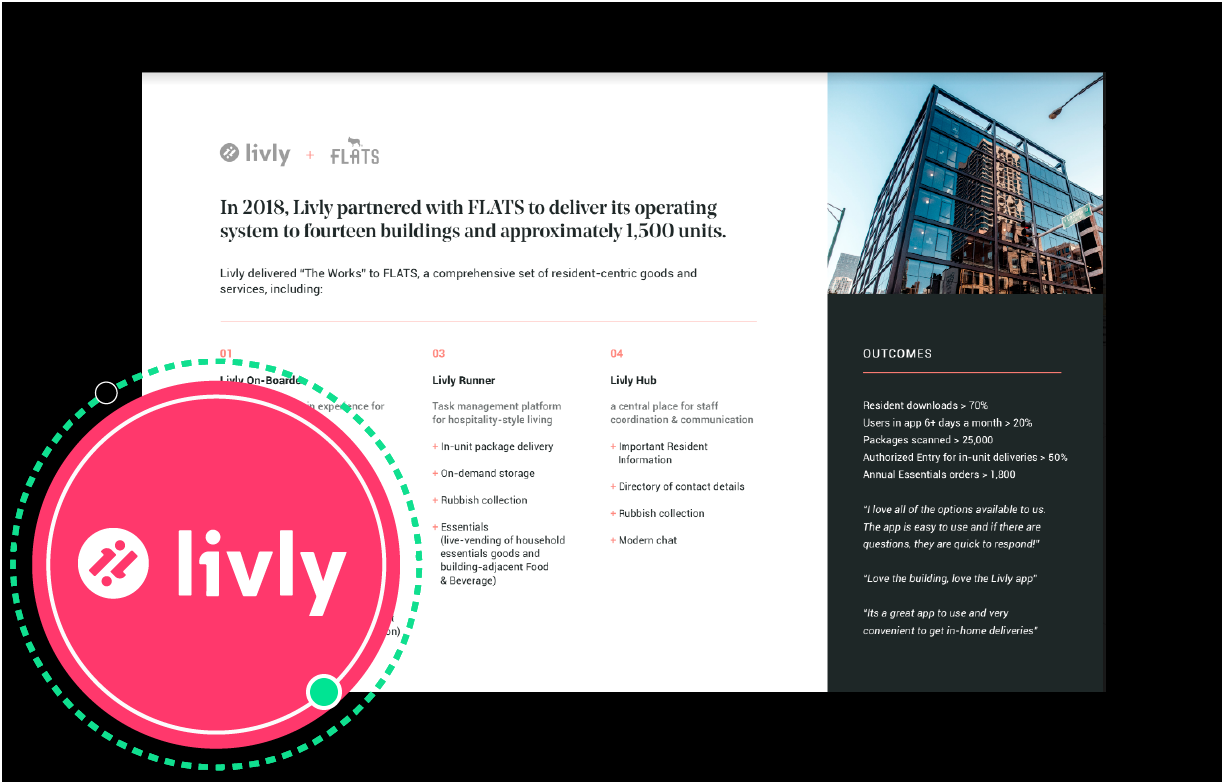 Livly uses Marketing Hub to generate first ever marketing attributed revenue
Livly leverages Aptitude 8's HubSpot prowess to build, launch, and measure integrated marketing campaigns.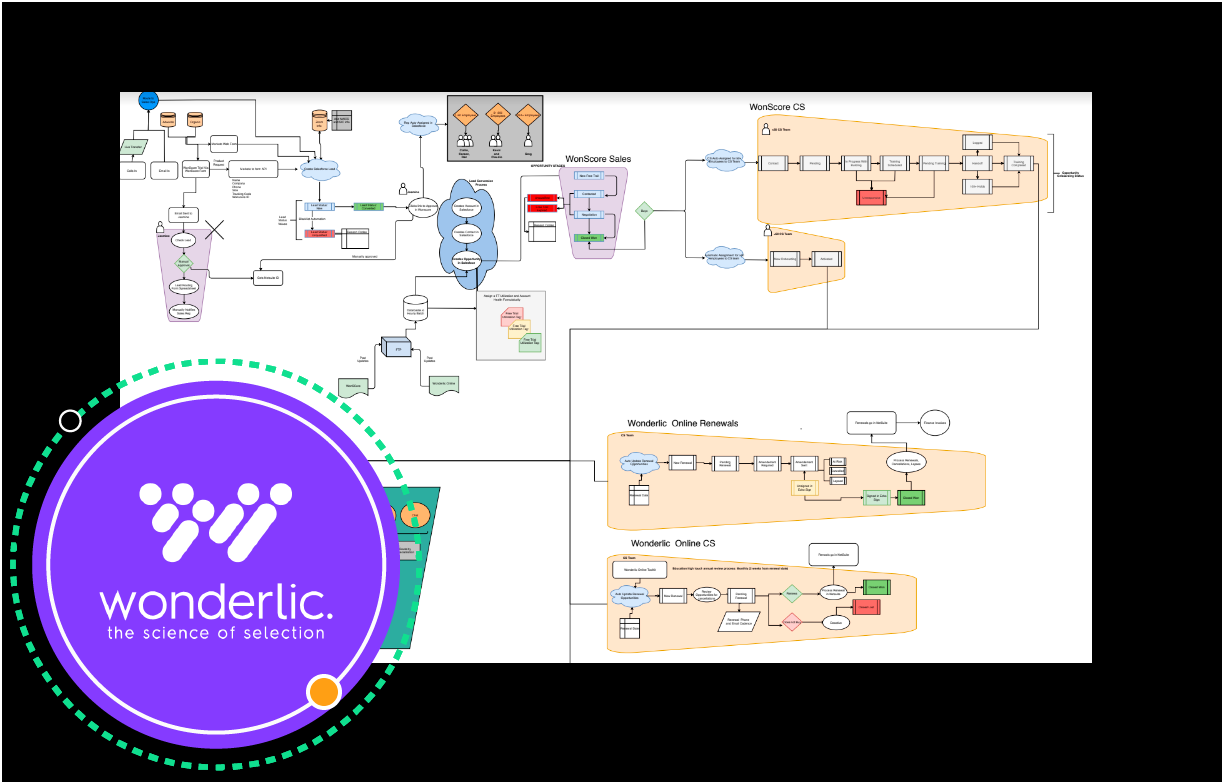 Wonderlic implements CRM and Marketing automation for the first time in 100 years
Helping modernize a company with nearly 100 years of process and technological debt.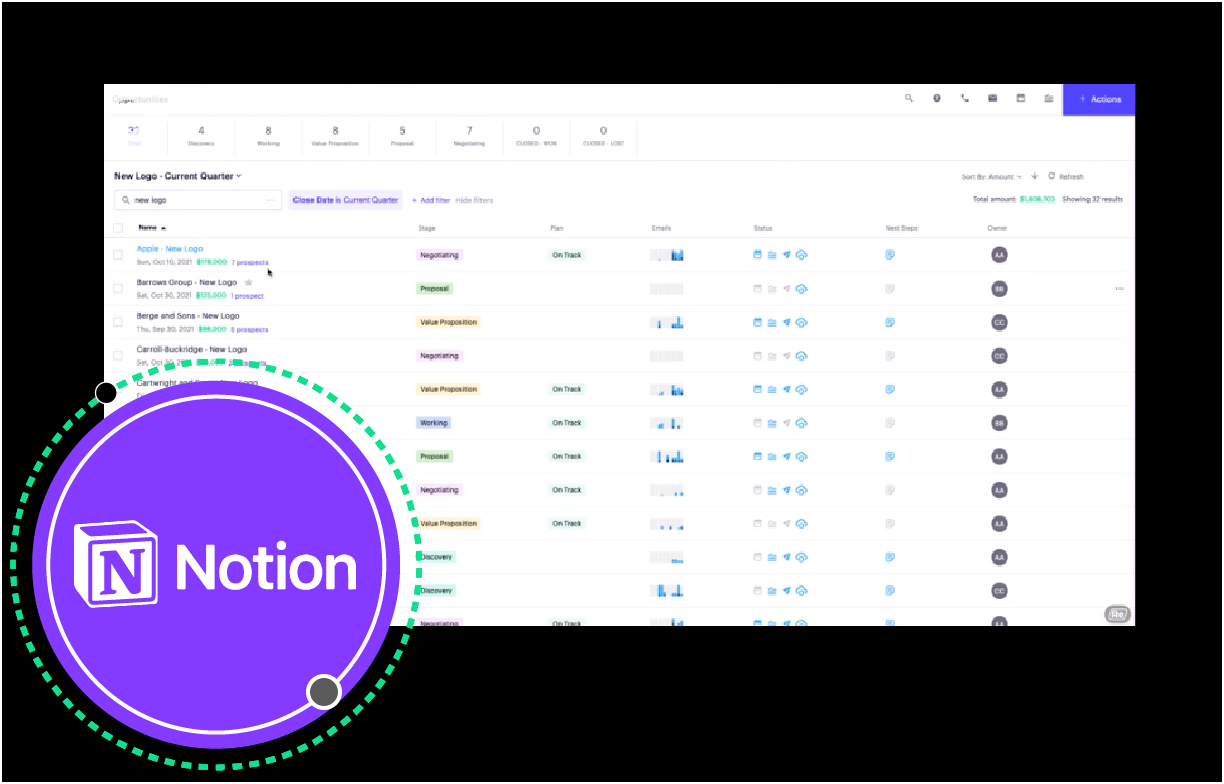 Notion launches inbound sales automation and increases open rates by 50%
After helping to implement Outreach, A8 used Salesforce metrics & segmentation to drive their outbound sales automation, achieving over a 5...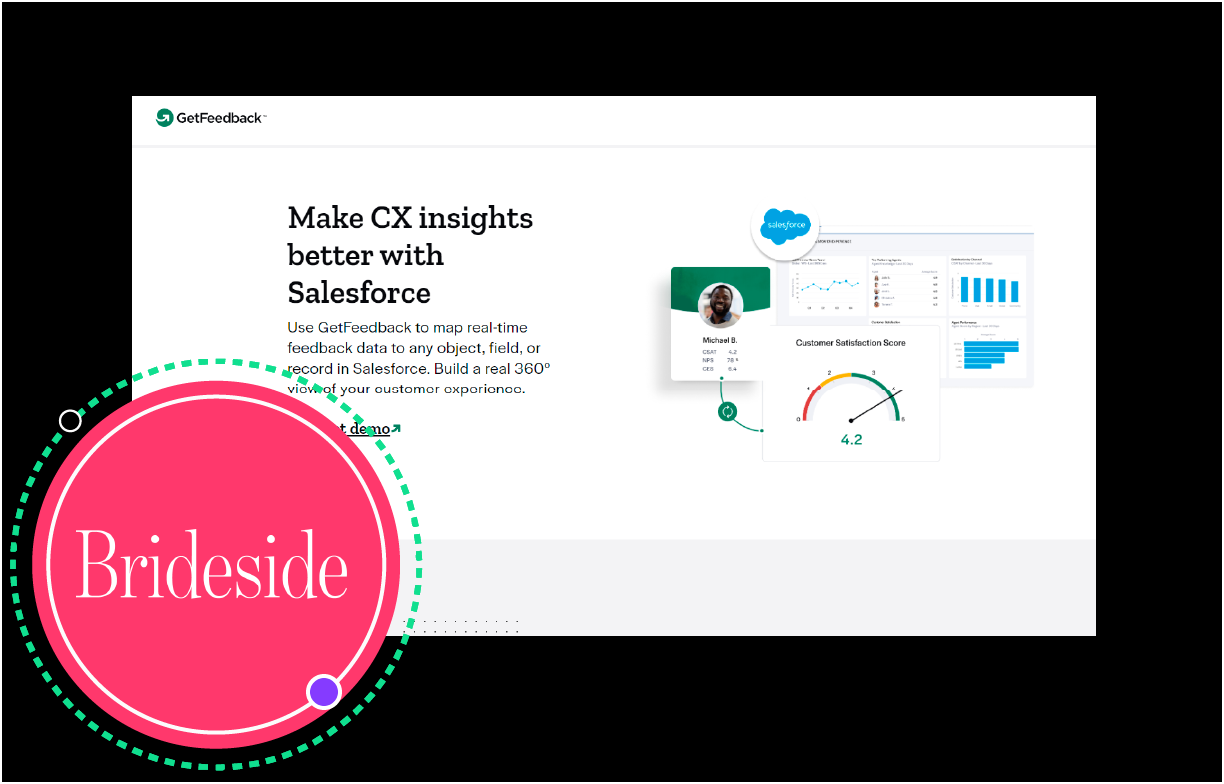 How Brideside builds customer affinity with personalized communication at scale
Aptitude 8 scales sales and customer communication for an innovative D2C brand in the bridal space.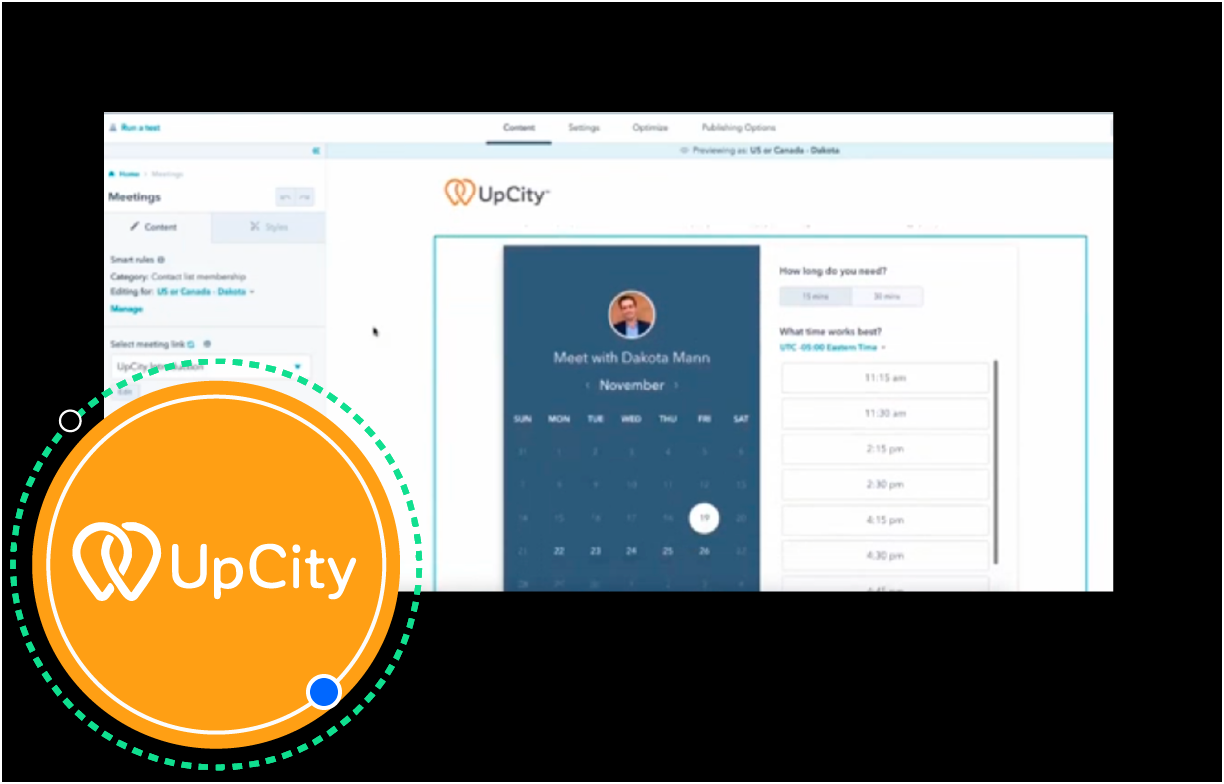 UpCity increases sales engagement 400% with app integration and PLG
We partnered with UpCity to leverage CRM data to increase the relevance of prospect communication to increase sales engagement.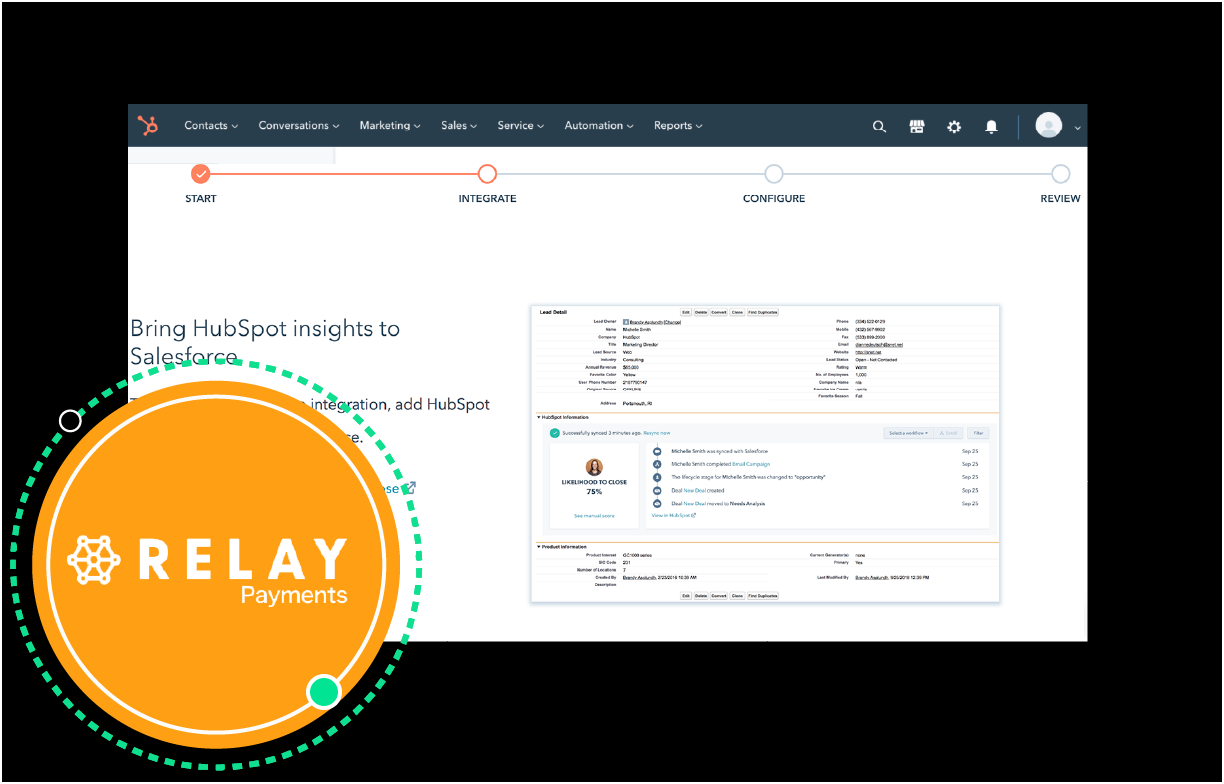 Relay Payments scales their sales teams on top of a firm go-to-market engine
Relay Payments teamed up with Aptitude 8 to implement Outreach, help manage their growing sales team and create a reporting infrastructure ...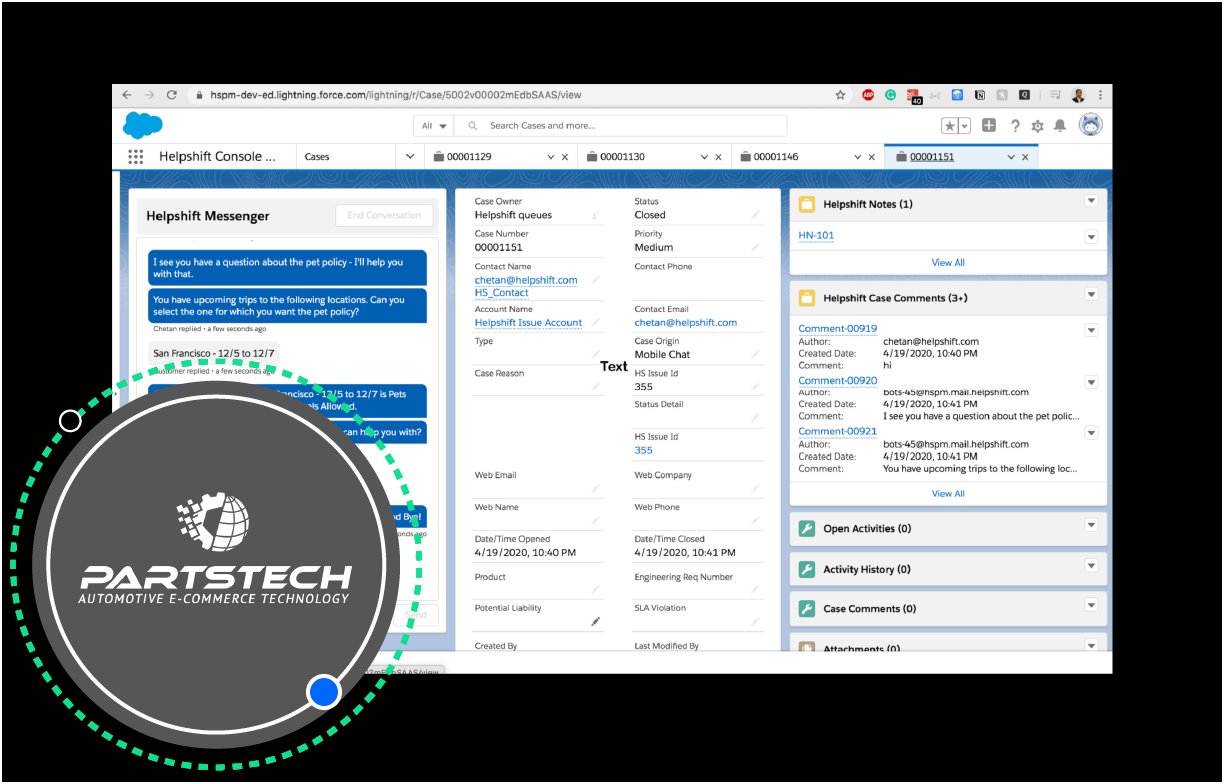 PartsTech consolidates revenue systems and integrates product into their CRM, seeing 50% increase in sales efficiency
PartsTech hired Aptitude 8 to replace an outdated CRM, resulting in hundreds of hours of time saved and the complete elimination of data tr...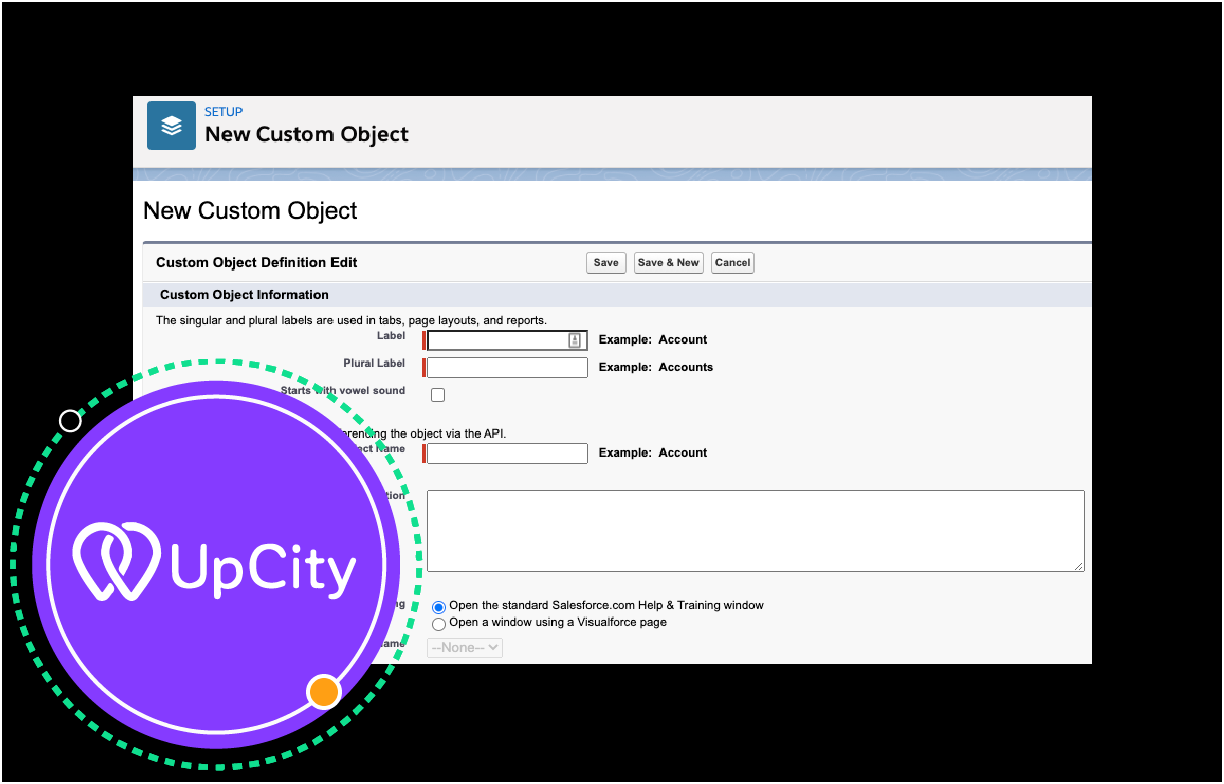 UpCity integrates product and finance data with CRM to automate prospecting, doubling MQLs
Aptitude 8 integrates product with Salesforce and HubSpot to deliver personalized communication and drive product qualified leads directly ...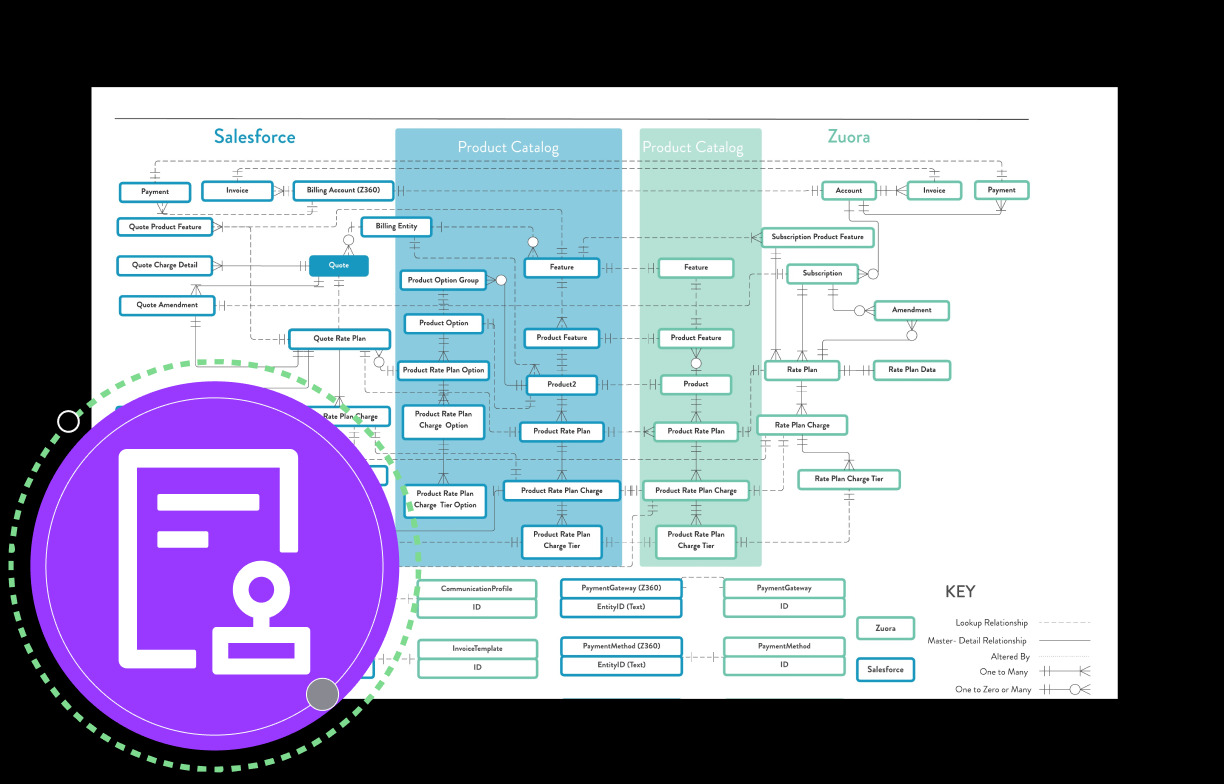 Fast-growing startup deploys quote to cash process to automate their deal desk
As the business was scaling, their quote configuration and billing process was unsustainable.