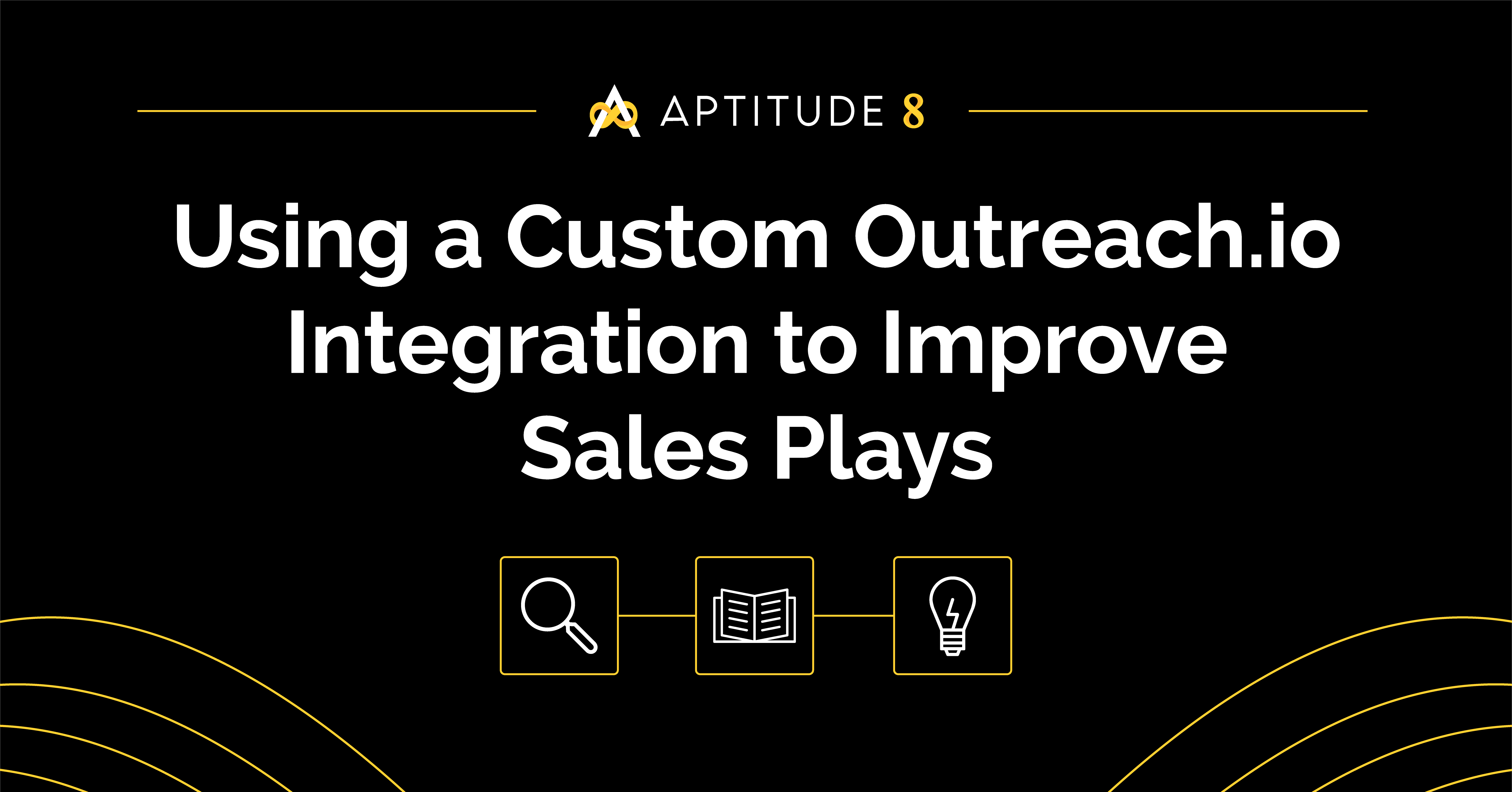 Client
Clearbit is the data engine for all of your customer interactions. Deeply understand your customers, identify future prospects, and personalize every single marketing and sales interaction.
The Problem
Clearbit was relying on their existing sales teams proactive outreach to constantly reach out to prospects. While their sales team did an excellent job, they needed to restructure their Outreach.io instance to leverage the information they had in Salesforce and also make selling easier for reps. Their Salesforce instance had a lot of great data, but it did not give them any information on whether or not their Outreach.io sales efforts were contributing to the continued success of the company.

The Solution
Building on Clearbit's existing Outreach.io instance and sales process, we worked to improve their sales output and create an easier way to report on sales efforts in Salesforce. We did this by building out and mapping what activities, emails & phone calls were executed in order to engage with potential customers. This included creating sales automation between Salesforce and Outreach, developing a contact creation process based on updates in Salesforce, and reports based on Outreach.io data. Because Clearbit is growing so quickly, their sales leadership team needed data to make quick and informed decisions.
The Outcome
By improving their existing Outreach instance and passing that information into Salesforce, we were able to help Clearbit both create a more automated and measurable process while also helping to pass only the most necessary information back into Salesforce for sales leadership. In working to improve the integration between the two tools, we were able to automate the sales nurture efforts. In doing this, any time a lead was updated to a specific stage, they would then be enrolled in a nurture based on their specific segment. This helped free up sales time and also led to a more tailored sales outreach.
The Tools
Why Aptitude 8?
Clearbit chose to work with Aptitude 8 because of our technical understanding on updating existing tools without disrupting existing workflows. This allowed us to help them create a better process for their team without ever having to stop productivity. A8's strategic insight helped Clearbit decide what activity data is important to pass through from Outreach to Salesforce, while our technical expertise empowered us to fulfill that strategic direction. These metrics helped sales leadership better understand whether or not their sales plays were working.
Partner with Aptitude 8
We're good at solving problems and would love to solve
yours.
contact@aptitude8.com