In 2021, HubSpot formed a partnership with Stripe to bring digital payments onto the HubSpot platform. The result of that partnership was HubSpot Payments. This natively built app provides users and their customers with CRM-powered payments without having to switch between tools.
Nonetheless, plenty of businesses love Stripe and use it across multiple web domains. Recognizing this problem, A8 labs developed Zaybra, an integration tool that creates a seamless connection between your HubSpot account and the Stripe platform.
If you're already familiar with HubSpot Payments, getting started with Zaybra will be fast and simple. The app uses similar functionalities. The difference is that Zaybra synchs seamlessly between your Stripe and HubSpot accounts, so you can continue to use Stripe's features directly from your HubSpot dashboard.
Here's how Zaybra works and what it can do for your business.
Manage Transactions, Subscriptions, and Quotes in HubSpot
Once installed, Zaybra allows you to create and update Stripe transactions and subscriptions directly through HubSpot. There's no need to cycle between the two apps. Zaybra also keeps all your information synchronized between the two apps, so you won't encounter any duplicate or missing entries.
You can also use Zaybra to create custom quotes directly in HubSpot. Once you send the quotes to your customers, they can initiate a Stripe checkout directly through the quote. Every payment links directly to the HubSpot CRM, so you'll have an accurate record of all transactions in your HubSpot dashboard.
View Stripe Data Through Your HubSpot Dashboard
Zaybra even lets you view important Stripe data through your HubSpot dashboard, so you don't have to navigate to your Stripe account. This information is displayed when you view your contacts in HubSpot.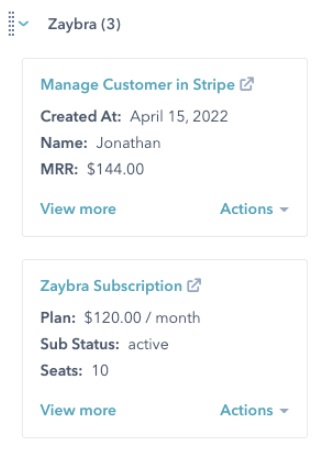 On each customer card, you can view stripe data on specific subscriptions and transaction objects related to that contact. You can see the monthly recurring revenue (MRR) of each subscription as well as payment dates and other types of customer information.
Create Stripe Transactions and Payment Links
If you're selling products and services on a transaction-by-transaction basis, you can even use Zaybra to create individual Stripe transactions and payment links directly in HubSpot. Every transaction is complexly compliant because it will be powered by Stripe's core elements and data transmissions.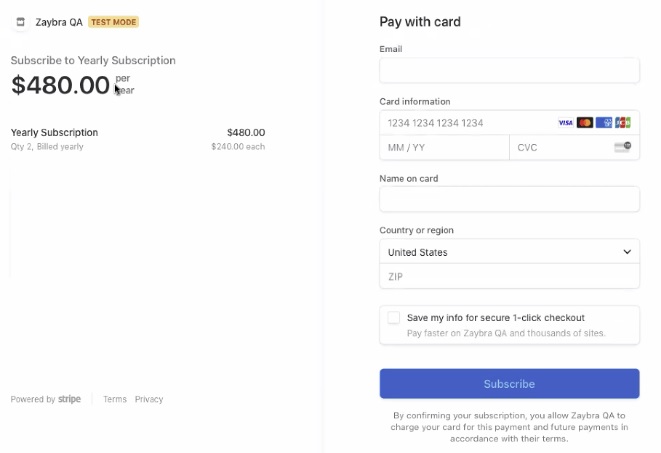 If you like sending your customers payment links, you can use Zaybra to generate them quickly for individual contacts and transactions. Your customer will be able to enter their payment information in a secure environment powered by Stripe.
You can also use the app to refund transactions easily through HubSpot instead of having to do so manually through Stripe. This makes it an ideal tool for your service division, as they can manage the entire service experience through their HubSpot dashboard.
Automate Zaybra Processes with Workflow Actions
Zaybra also comes equipped with workflow actions that let you automate many of your core transaction and subscription processes.
For example, you can create a HubSpot workflow that automatically creates a payment link for a given product. You can program the workflow to send that payment link as an email to a customer.
This is a powerful capability for companies that need to send payment links in bulk or who need to save more time in their transaction operations.
Map Your Products to Both Services
Perhaps the biggest differentiator between Stripe and other apps is that it will automatically map all your products in both programs. This occurs the moment you install and activate Zaybra.
Even if you have different product listings in HubSpot and Stripe, these listings will be synchronized so they are identical in each. This is what makes Zyabra's seamless architecture possible. Instead of having to enter products manually, each database is automatically one-to-one.
How to Install Zaybra
Installing Zaybra is as simple as installing any app in HubSpot. First, navigate to the HubSpot App Marketplace and find the Zaybra page.
Click on the "Install app" button while logged into your HubSpot account to install the app.
Once you install Zaybra, you'll need to connect your Stripe account to the A8 Labs Admin Portal.
The app will then synchronize your Stripe customers with your HubSpot contacts. It won't create any duplicate contacts in either account. It will also map your HubSpot products with matching Stripe products.
That's it! You're ready to start using Zaybra.
Contact Aptitude 8 for More Information
There are several ways Zaybra can enhance your company's use of HubSpot and Stripe. If you're a customer of both platforms, this app could save you a considerable amount of time. It will also help your sales and service teams deliver better results for your customers.
If you'd like to learn more about how Zaybra works, contact us at Aptitude 8.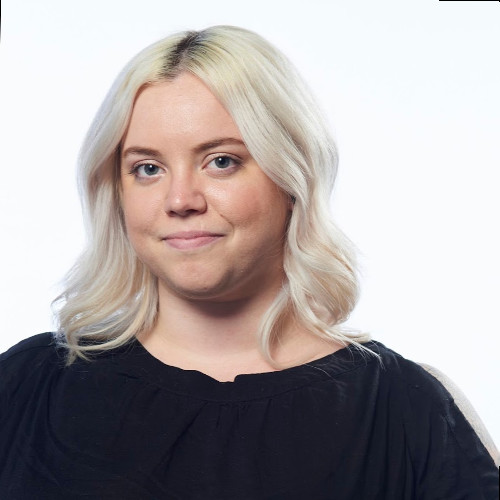 Kaitlynn Sirotkin
Kaitlynn Sirotkin the Director of Growth & Partnerships Aptitude 8. She has been a seller, a Marketing Leader, and has 7+ years of direct RevOps experience helping teams get more out of the tools they live in every day. Kaitlynn's hands on experience has given her the perspective needed to know what RevOps and Demand Gen practitioners care about.